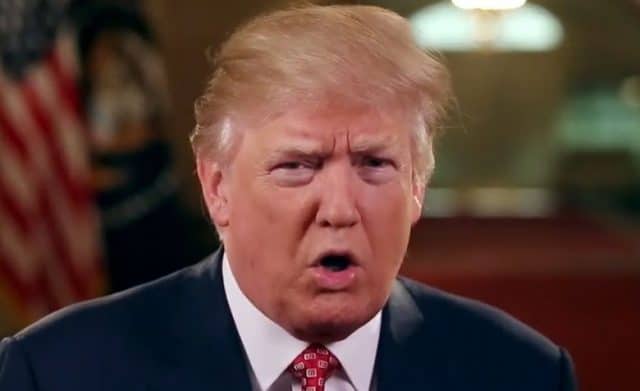 In what has been billed as his "weekly address" Donald Trump took the opportunity to be on Facebook Live today and praise women. Amazingly he didn't criticize the media in this address. Trump said that his administration has taken "major" steps to remove "waste" from our nation and his focus is now getting men and women back to work. At that point he shifted his focus to the women in this country and their importance to the economy.
By the way, this is the same Donald Trump who completely lost it in his first solo press conference yesterday. I'm no psychotherapist but even I am familiar with a double personality if I've seen on. If this isn't a double personality disorder than we have a serious medication problem going on in the White House. Seriously man, get the right mixture and dosage already. Either that or just step down already. My will to write about this is get drained from my swamp of useless ideas.
Here are some highlighted quotes.
"To truly succeed as a country, we must realize our full potential of women in our economy," Trump said in the three-minute pre-taped video. "As president, I am committed to ensuring women entrepreneurs have equal access to the capitol, markets and networks of support that they need." He continued: "This is a priority for my administration. I campaigned on helping women in the workforce and we are going to deliver on that promise."
Here is the full address:
https://www.youtube.com/watch?v=yW6XPeWZeqk