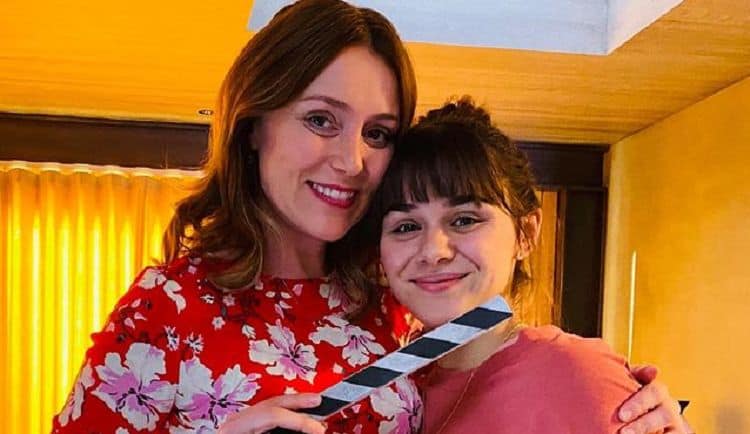 With more than 30 years of professional acting experience to her name, Keeley Hawes has built a career that has withstood the test of time. Along the way, she has become an international star and she has shown the world that she is capable of doing great work. She has more than 80 acting credits on her resume, and the list grows a little more each year. No matter what movie or TV show you know her from, there's a good chance that Keeley's work left a great impression on you. As we get ready to head into 2022, Keeley's fans will be pleased to know that she has some great things coming up. Here are 10 things you didn't know about Keeley Hawes.
1. Her Name Isn't Actually Keeley
The world knows her as Keeley Hawes, but some people will be surprised to know that her name isn't really Keeley. She was born Claire Julia Hawes. Unfortunately, we weren't able to find any information on why she has chosen to use the name Keeley professionally.
2. She Went To School With A Spice Girl
Keeley's interest in performing developed at a pretty young age. She attended Sylvia Young Theatre School where she met Emma Bunton who would eventually go on to become known as Baby Spice of the Spice Girls. When the two became friends, they probably had no idea that they would both eventually become superstars.
3. She Comes From A Supportive Family
There are lots of people out there who would cringe at the thought of their child wanted to be an actor, but Keeley has never had to deal with that. Even though Keeley doesn't come from a family with an acting background, she has been fortunate to have parents who have always supported her dreams.
4. She Is A Writer And Producer
One of the keys to success and longevity in the entertainment industry is being able to do more than one thing. That's something Keeley is definitely capable of. In addition to acting, she is also a writer and producer. She has already produced several projects, but she will be making her writing debut with the TV series Finding Alice which is set to be released in 2022.
5. She Is A Proud Mother
Trying to balance life at home with a busy career isn't always easy, but Keeley has found ways to make it work over the years. She is the proud mother of three children. She has one with her first husband, Spencer McCallum, and two with her second husband, Matthew Macfadyen.
6. She Loves Giving Back to Others
Keeley is all about using her platform to do what she can to help make the world a better place. She has worked with different organizations over the years and she is currently an ambassador for UNICEF. Her main goal is to help the organization raise money so that children all over the world can have access to a good education.
7. She Has Faced Mental Health Challenges
Although conversations about mental health are becoming more common, it is still a very sensitive subject for a lot of people. For many years, Keeley was scared to be open about the things she was dealing with, but she has recently decided to share her journey with depression and anxiety.
8. She Enjoys Traveling
Keeley has lived in the UK for her entire life, but that doesn't mean she isn't a woman of the world. Thanks to her work as an actress, Keeley has gotten the chance to visit places all over the world. There's no doubt she'll be able to add a few more locations to the list before it's all said and done.
9. She Is A Dog Person
Knowing whether someone is a dog or cat person can provide some interesting insight into their personality. That being said, sorry to all of the cat people out there, but Keeley appeared to be a diehard dog lover. She has an adorable dog that often steals the spotlight on her Instagram profile.
10. She Started Her Career As An Model
Sometimes the best things in life find you when you least expect them. That's kind of how things went for Keeley's modeling career. While talking to Big Issue, she said, "I was scouted in the street by a model agency. It took me by complete surprise, I had no idea such things existed. But actually, I had a lovely six months making friends and travelling, though I wasn't the greatest model." Her work as a model eventually lead her to her acting career.
Tell us what's wrong with this post? How could we improve it? :)
Let us improve this post!