Randy DeRoy Mantooth, better known as Randolph Mantooth, was born on September 19, 1945, in Sacramento, California. Mantooth has worked for over half a century and has significant acting roles and accolades under his name. His career took off with projects like Adam-12 and Marcus Welby, M.D. after being discovered for his role of Gar in the play, Philadelphia, Here I Come in New York by a Universal Studios agent.
However, it's his portrayal of Johnny Gage in Emergency! that made waves and earned him widespread recognition. Mantooth comes from a close-knit family — he's the eldest of four siblings. One of his siblings, Don Mantooth also acted alongside him in various shows, including Emergency! and Marcus Welby, M.D. Once an American Academy of Dramatic Arts student, Mantooth grew up to leave a legacy on popular culture with one show. Let's dig more into Randolph Mantooth's career and the impact the character of Johnny Gage left on his life and pre-hospital care across the world.
Randolph Mantooth Played Johnny Gage on NBC's 'Emergency!'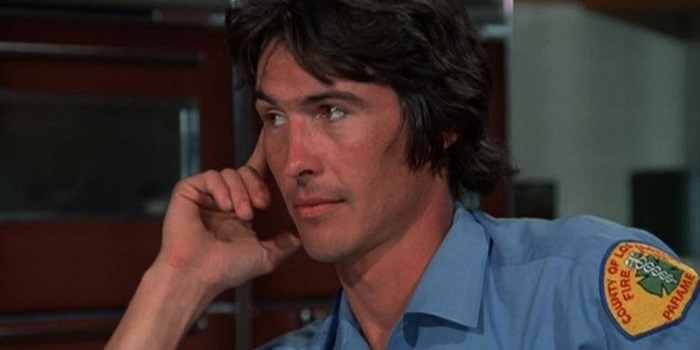 Randolph Mantooth's portrayal of paramedic John Gage in NBC's medical drama Emergency remains one of the most memorable roles of his illustrious career — with over 90 film/TV/drama credits. Emergency!, which aired from 1972 to 1979, was an action-adventure medical drama that followed the lives of two rescuers (Kevin Tighe and Randolph Mantooth) who work as firefighters and paramedics in the LA metropolitan area.
The show aired at the time when the ambulance network was rapidly expanding in the US — and this showed those paramedics as real-life superheroes. In fact, nearly three decades after the Emergency! premiered, the Smithsonian Institution incorporated show artifacts into its National Museum of American History's public-service section — including firefighters' helmets, biophones, and other medical equipment. The show had a complete squad and various people played Captain over the years. However, the screentime was mainly focused on Kevin Tighe (as Roy DeSoto) and more importantly, Johnny Gage — the immature and young firefighter and paramedic. Mantooth is interestingly still being invited to paramedic conferences all over the world for his iconic depiction.
Johnny Gage and 'Emergency' Left a Legacy on Popular Culture
In Emergency!, Johnny Gage's influence was significant and real. As Mantooth recalled in an interview with EMS1, there was a time when the fire department resisted the idea of a paramedic program, stating, "We fight fires. We don't deliver babies." However, the show highlighted the necessity and evolution of pre-hospital emergency services. The program wasn't just entertainment; it carried Jim Page's vision. Page is often called the father of L.A.'s paramedic program.
Jim Page wrote multiple episodes of the show — including the iconic "Snakebite" being a fan-favorite. Mantooth also spoke about the importance of recognizing real-life heroes, stating, "When people, actual paramedics say, 'You're my hero,' I tell them, 'I'm not a hero. You're the hero.'" This genuine respect and the show's authenticity forever changed how viewers perceived emergency services. The show's executive producer, Bob Cinader specifically told the writers that they could not make anything up. "All the scenarios, everything has to be real. The actors have to actually rescue people out of a fire log. It could be shot in New York or some other city but it has to be real!" Needless to say, this behavior and approach from the stakeholders paid and laid down a legacy for everyone involved.
Randolph Mantooth's Movies, TV Shows, and Career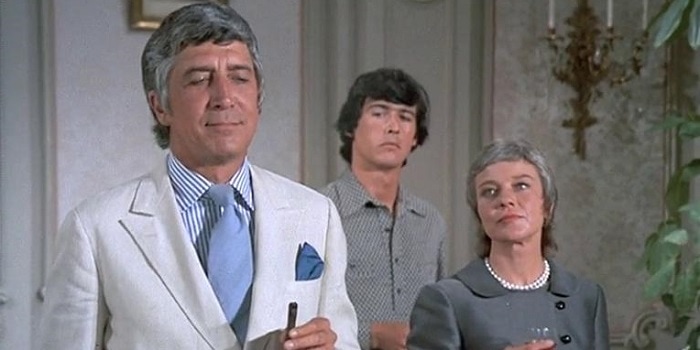 Some other well-known Randolph Mantooth performances beyond Emergency! are He Was a Quiet Man, Bold Native (as Richard Cranehill), and Loving (1987 – 1995). However, he's still widely known as the young and immature paramedic. Mantooth shared, "Long after I was done with Emergency!, every offer I would get would want to feature me in a Johnny Gage-type role." "I couldn't get a job unless I was ready to play a similar goofy-heroic character," he added. But this was only until he was in LA — "In LA, they pigeonhole you," Mantooth also added.
However, after he moved to New York, he was able to change his on-screen persona. As some time passed, he became more accepting of Johnny Gage. "I said to myself. You are being remembered for saving people's lives and for playing Johnny Gage. What are you complaining about? Get over yourself!". The first major show he did after Emergency! was Loving where he played Alex Masters in 382 episodes (spanning over 8 years).
Were the Stories on the 70's Show 'Emergency!' True?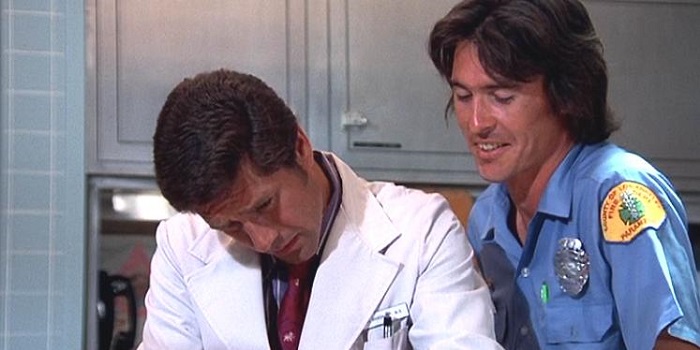 Saying that the stories on Emergency! were true would be stretching things a bit. The show was extremely authentic — that's for sure. Secondly, considering that Jim Page wrote many episodes, the plot was mostly infused with real-life experiences. So while the stories were not true as a whole, most of the situations were inspired by real-life situations that had happened or could happen.
What Does Randolph Mantooth Do Today?
In December 2022, Randolph Mantooth was briefly hospitalized but he's been at home since then. In May 2023, both Randolph Mantooth and Kevin Tighe appeared on the Into the Unknown podcast, Episode 1. Apart from occasionally showing up on podcasts and shows, Randolph Mantooth, has appeared as a guest on several paramedics/medical conferences. Since 2012, he also has represented the Seminole Nation on the American Indian Advisory Board at the San Diego International Film Festival.