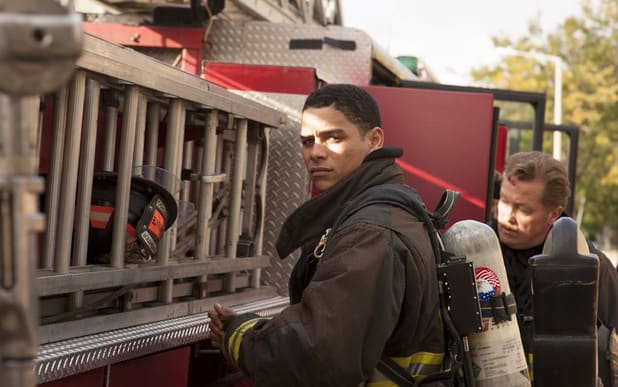 There are many TV show genres out there that constantly get repeated. There's no shortage of cop shows on TV, and you'll always be able to find some sort of medical drama to put on. Then there's lawyer shows, which go from your typical Law and Order entities to Emmy-caliber shows like The Good Wife. However, while there are a bevy of police, doctor, and lawyer shows that populate the television landscape, one type of series that you don't see too often is the firefighter show, a series that totally focuses on the jobs and lives of the men (and women!) that run into burning buildings to save people. Recently, Chicago Fire has become a pretty solid hit for NBC, while Rescue Me did well on FX before that. So even though there are not many television series out there about firefighting, the ones that do exist produce some very entertaining episodes and some very memorable TV firefighters. These ten characters are the best TV firefighters of all-time.
Photo via NBC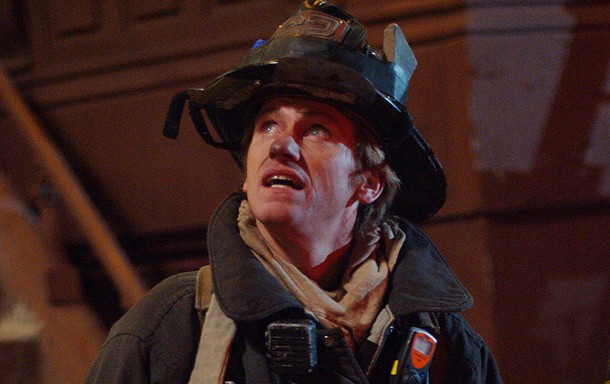 Tommy Gavin
Although he battles many demons throughout the series, from seeing visions of his friends that have passed away on the job to his sometimes crippling alcoholism, there's no denying the goodness of Denis Leary's Tommy Gavin when it came to the work he put in while he was on the job. As the lead of the series, he was the guy whose personal life was always in shambles one way or another, whether it was getting involved with the wrong women or dealing with a near-death experience. However, when it came to getting his job done and having the strength and fortitude to do it, there's no denying that Tommy is one of the best TV firefighters out there.
Photo via FX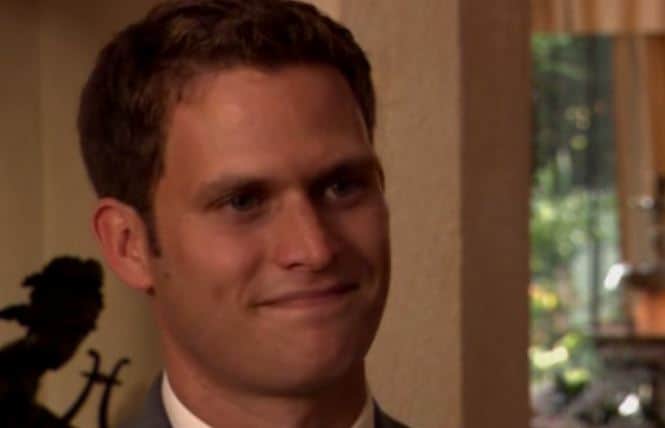 Sean Garrity
Famous for being a little dim-witted but also extremely kind-hearted, Sean Garrity was, in my opinion, one of the more likable characters to ever be on Rescue Me. In addition to putting out fires, Sean is also a trained EMT (proudly wearing the patch on his jacket), and when duty calls, even though he might not be one of the smartest TV firefighters out there, he's definitely one of the bravest, which makes all the difference in the world.
Photo via FX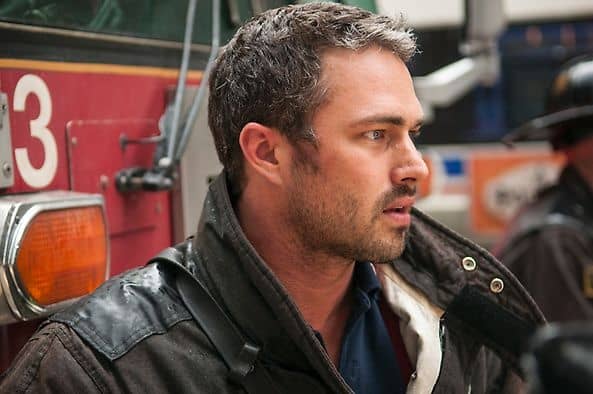 Kelly Severide
A perpetual ladies man who uses his charming personality and good looks to pick up women, it would be easy to dismiss Kelly Severide as just a non-serious firefighter playboy. However, Kelly shows real courage and kindness while he's on the job on and off it. Specifically, his scenes with his newly discovered half-sister, Katie, really illustrate the genuine compassion and care that Kelly has for others, something that you most certainly need in order to be one of the best TV firefighters.
Photo via NBC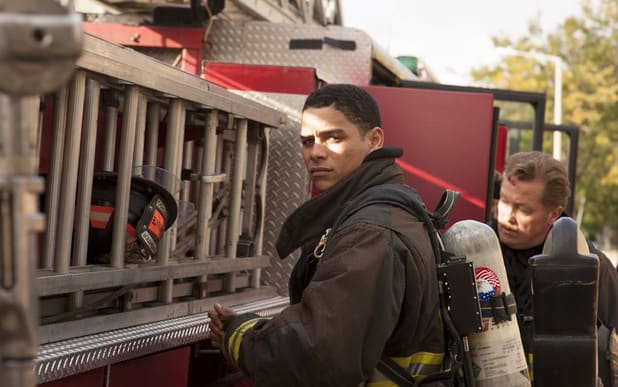 Peter Mills
A little more straight-laced and serious than his Chicago Fire co-worker, the charming Kelly Severide, Peter Mills becomes a firefighter to follow in the footsteps of his father, hoping someday to make the Rescue Squad. What I like so much about Peter is that he's a family man and not just to his actual family but to the firehouse as well, which he shows when he goes to his on-again/off-again girlfriend, Isabella, to help save the firehouse after it is in great danger of closing. Peter consistently shows determination, compassion, and fortitude both on the job and not. He's easily one of the greatest TV firefighters.
Photo via NBC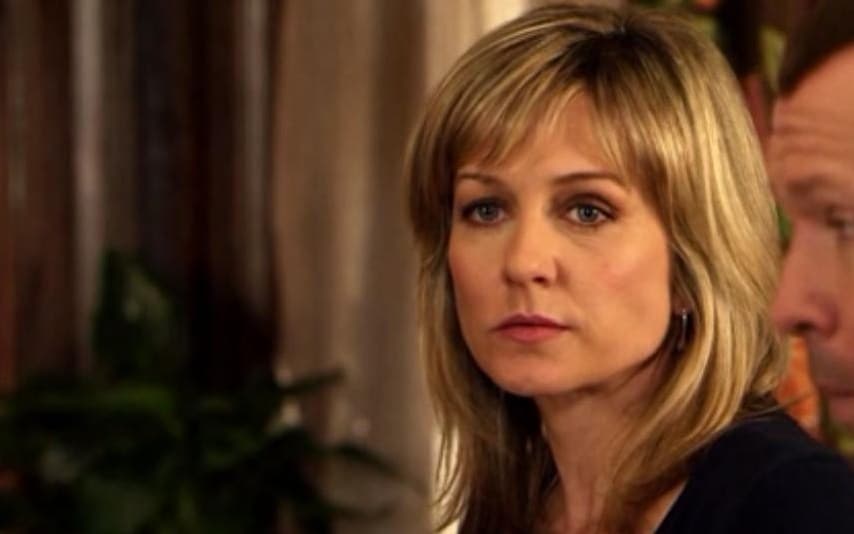 Alex Taylor
Before there was Chicago Fire, NBC also had another quite popular firefighter television show called Third Watch, which ran for six seasons on the network before ending. One of the best parts about Third Watch was that it wasn't just the guys who got to be firefighters on that show – Alex Taylor, a woman, was also one. As a tomboy who idolized her father, Alex cared deeply about her family and any person that she saved while being both a firefighter and a paramedic. Unfortunately (SPOILER ALERT), despite being a very likable and strong character, Alex didn't make it all the way through Third Watch's run. She died during season four, filling in at work for another paramedic and showing the selflessness and dedication of her character, cementing her as one of the best TV firefighters of all-time.
Photo via NBC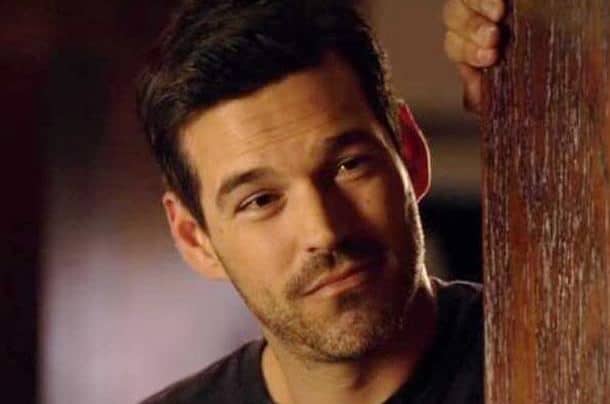 Jimmy Doherty
Also a member of the Third Watch team, Eddie Cibrian's Jimmy Doherty (not Jimmy Darmody, Boardwalk Empire fans) is, similar to Kelly from Chicago Fire, a pretty big ladies man. However, even though he begins the series as an immature and irresponsible member of the firehouse, over the course of Third Watch's run, Jimmy continually shows how much he loves his job and how much pride he takes in doing it. By the series end, he has transformed into a much more mature and respectable individual, certainly earning him a spot as one of the greatest TV firefighters of all-time.
Photo via NBC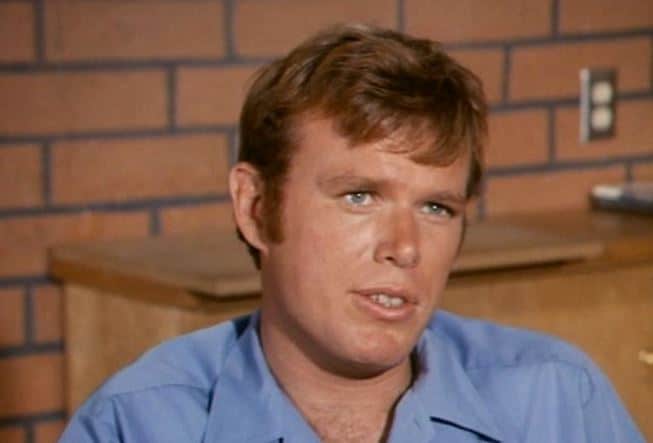 Roy DeSoto
Apparently, NBC is the only network out there that has made shows about firefighters, because this next character, Roy DeSoto (played by actor Kevin Tighe) is also from an NBC series, although one that's a little older than Chicago Fire or even Third Watch. Roy is one of the central characters of Emergency! (along with John Gage, who you will also find on this list). Although quiet and sometimes maybe a little too serious, Roy is a strong and gifted firefighter and paramedic, who helps keep his more impulsive partner, Gage, under control. Controlling his partner alone makes him one of the best TV firefighters ever.
Photo via NBC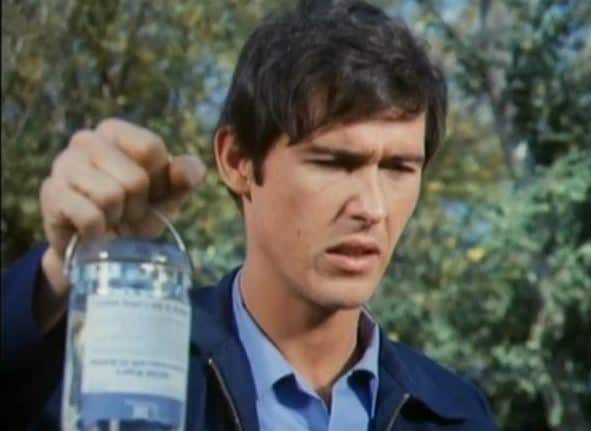 John Gage
Out of the two central characters on Emergency! John Gage (played by Randolph Mantooth – what an awesome name) was definitely the "bad boy" of the pair. Constantly chasing after ER nurses and attempting to use his charm and wit to get out of bad situations, John was definitely a precursor to the likes of Kelly and Jimmy from Chicago Fire and Third Watch. However, you always respected John as a character because of his dedication to his job, as he declined numerous possible promotions so that he could remain both a paramedic and one of the greatest TV firefighters until the end of the series.
Photo via NBC
Kenny "Lou" Shea
While Lou is certainly one of the best TV firefighters of all-time (and one of the best characters on Rescue Me period, in my opinion), he's also quite the unique firefighter, a more sensitive guy who subverts the stereotypes of the job by being passionate about art, poetry, yoga, and spirituality. Like Tommy, Lou deals with his drinking problems throughout the majority of Rescue Me, but despite any personal demons that he struggles with, he always gives it 100% when he's on the job. In fact (SPOILER ALERT), Lou actually is actually killed during an explosion during a five-alarm fire in Rescue Me and the show's series finale focuses greatly on his death, honoring and celebrating the character throughout the entire episode.
Photo via FX
Chief Wallace Boden
Viewed as a father-like figure by many on Chicago Fire, Chief Wallace Boden is a scarred veteran who truly cares for his fellow firefighters and has earned their loyalty and respect through not only his work as a firefighter but his treatment of others. His unwavering dedication to Battalion 25 does not go unnoticed by his peers or by viewers of Chicago Fire, who I don't think would have any problem calling Wallace of the best TV firefighters of all-time.
Photo via NBC