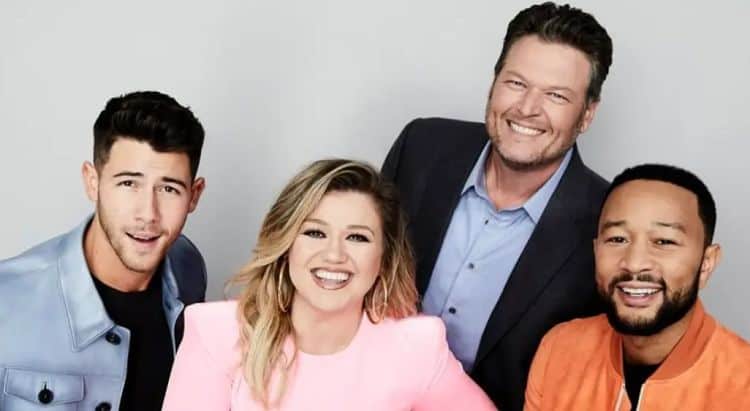 Even though lots of things in the music industry have changed over the last 20 years, getting a record deal is still the main goal for many musicians. While there are several ways to approach a record deal, competing on The Voice has become a popular path for many people. Not only does the winner of the show get a record deal, but they also get a $100,000 prize and all of the exposure that comes with being part of the series. What many people don't realize, however, is that winning a record deal on The Voice isn't exactly all that it's cracked up to be. Keep reading to learn more about what happens when a contestant wins a record deal on The Voice.
Which Label Do The Voice Winners Sign With?
When it comes to record labels, it goes without saying that not all of them are equal. The truth is that the record label that works best for you depends entirely on what kind of artist you are and what you're hoping to get from the relationship. When it comes to The Voice, however, the winners don't have a say in which label they sign with. All winners get a deal with Universal Music Group. The good news for contestants is that Universal is a major label with lots of resources. The bad news, however, is also that Universal is a huge label. Due to its size, it can be easy for artists to get lost in the mix of everything that's going on. Plus, while winning The Voice is a huge accomplishment, winners probably aren't prioritized as much as bigger artists.
What You Should Know About Record Deals Won From The Voice
One of the first things that are important to note about The Voice is that not all winners get the same deal. The specifics of each contract will vary from person to person. For many artists, winning a record label is a huge sign that they've made it. Unfortunately, though, many have learned that getting signed is just half the battle. This is especially true for people who get signed through avenues like The Voice. Several winners have expressed that their experience with Universal Music Group hasn't been a positive one. Alisan Porter who won the show back in 2016 spoke openly about how getting a record deal wasn't everything it was cracked up to be. According to The New York Post, Porter said, "Once you win, they're on to the next season within two months and you're a has-been. And I was, like, terrified that I wasn't gonna use this momentum to make it in the music business. It was definitely not what I had expected".
Even the judges have also chimed in to share that they feel winners don't receive enough support from the label. Adam Levine told The Washington Post, "Record labels are — our business is the worst right now. No one knows what they're doing…The show ends, and they're like, 'Okay, they don't matter to me anymore.' This is how they feel on the other end. I don't understand why they don't care. That's what drives me absolutely bonkers. And then it makes me feel defeated on my end because there's really not much I can do." Blake Shelton has also been vocal about his disappointment in the way Universal has handled winners of The Voice. The lack of support might explain why The Voice hasn't really produced any superstars during its time on the air. Consequently, some of the winners of The Voice have had to find ways to get out of their recording contract so that they could move forward and focus on other things. Those who do end up releasing music under Universal usually suffer from a serious lack of promotion.
Is The Voice Even Worth It?
Now that we've established that winning a record deal on The Voice doesn't really lead anywhere, you're probably wondering why anyone would even waste their time doing the show. While each artist has their own reasons for wanting to compete on The Voice, the truth is that the exposure from the show can be helpful — even if the record deal isn't. Plus, the cash prize doesn't hurt either. That said, it seems like the show will eventually have issues attracting top talent if people feel like being on The Voice won't really help their journey. Hopefully, Universal decides to get it together and provide more support for winners so they can go on to have thriving careers.
Tell us what's wrong with this post? How could we improve it? :)
Let us improve this post!