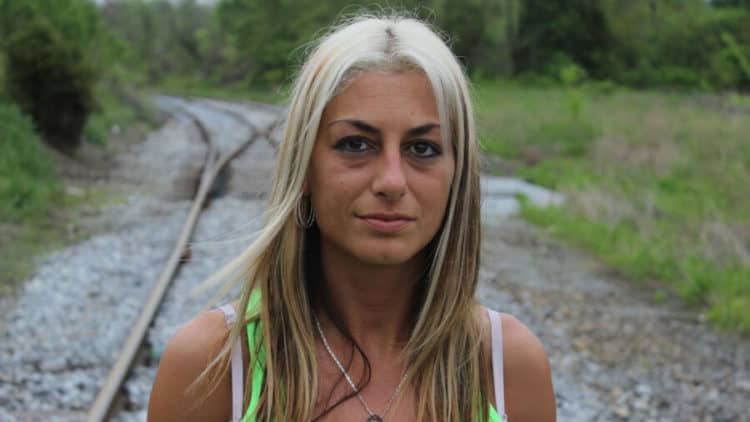 When "Shipping Wars," first aired on the A&E network, new viewers of the show were a little surprised to find out what the show was all about. The world of transport is familiar to all but so unfamiliar to most. We know things get to point A from point B and that things are delivered to us when we buy them or order them, but we never take the time to think about the backbone of the entire country – the people who get everything to consumers. That's what people like Jessica Samko do, and she was someone the world did not expect the see. The adorable blonde is not what most people think a transport personality looks like, but here she is living her life as a reality star. And, here is everything you need to know about her.
1. She Was Ready to Move
She has never been the type to sit back and listen to other people talk about what they are doing. She kept hearing ex-boyfriends of hers talk about their life on the road, and she thought it sounded a little too good to be true. So, instead of being bitter or jealous or wistful in her thinking, she simply took it upon herself to focus on things like getting her own license to drive a big rig, starting her own business, and creating her own set of memories and stories to tell.
2. She's Open
She's not a woman who likes to keep her opinion to herself. If she has an opinion, she's sharing it with you whether you want to hear it or not. She's not the type to sit back and relax without first telling you how she's feeling, what she's thinking, or what she sees happening from this point on.
3. She is Always Looking for The Respect She Deserves
Being a woman in an industry predominantly made up of male drivers is not easy for her, but she makes it look easy. She's always on the lookout for the respect she's earned as a trucker, and she won't sit back until everyone recognizes it.
4. She is from Pennsylvania
It's home, but you won't find her there often. Even when she's not working and running her company, she's usually on the road doing some sort of traveling. She always has her two furry friends with her, and she's always on the go. Pennsylvania is home, but it's more like a home base.
5. She Travels with Company
The cutest company around, we might add. She's not the kind of driver who is on the road just to be on the road. She's on the road with her dear pugs. She's got two pups, and she loves them so. Their names are Oogie and Wilson, and they are her frequent travel buddies.
6. She's in Her Late 30s
This might come as a shock to some, but she's older than many people realize. She was born on June 1, 1982, and she just celebrated her 39th birthday. She's going to celebrate her big 40th in 2022, and that is a huge birthday.
7. She's All About Getting it Done
When she first began her career as a driver, she did not have a lot of experience in the field. However, what she lacked in experience, she made up for in sheer grit and determination. She was willing, ready, and able to get the job done and make things happen, and that is precisely what she did. Her lack of experience did not matter too much when it came down to getting the job done.
8. She is Married
She's not spending her life alone, either. She is a married woman whose husband is also a trucker. He spends just as much time on the road as she does, but we are not sure if they work together. She has her own company, and while we'd imagine he would work for or with his wife, it appears she is the only employee for her own company.
9. She Began By Leasing
When she first decided she'd get into this line of work, she chose to do so by leasing a truck from a major company. However, she knew she wanted to do things her own way, so she worked hard, persevered, and she bought a truck of her own, started her own company, and she's in it to win it.
10. She's Inherently Private
Samko is not a woman who is into sharing her life with the world. She is quiet online, she is not in the press, and she's not sharing her personal life with anyone other than the people who are actually involved in her personal life. It's her thing, and she's not making any apologies for that.
Tell us what's wrong with this post? How could we improve it? :)
Let us improve this post!