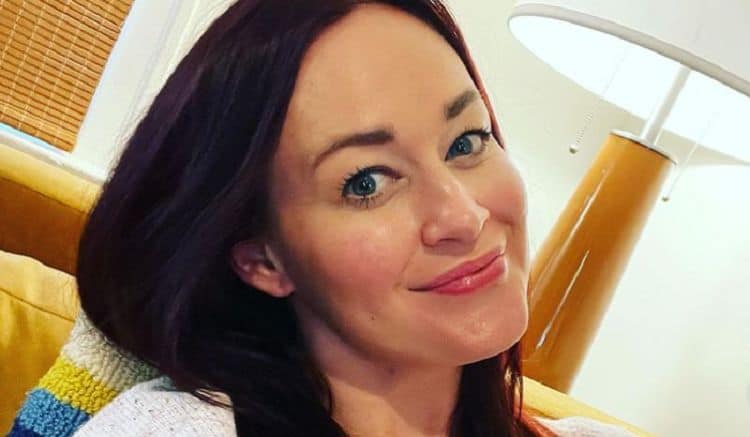 The deal with Mamrie Hart is that she was famous for making videos online before it was a thing. She was making YouTube channel videos and amassing millions of followers before people realized what it meant and how it worked. She's been working hard, she's been making things happen, and there are many who recognize her as one of the OGs of the YouTube influencer craze. She's done some big things in her life, and she's made some big changes in her life, but she's still the content creator that got her start online – she's just really famous for it right now. So, who is she and what's she like? Let us tell you.
1. She is in Her 30s
What we love is that she's a woman in her 30s, but not for much longer. She was born on September 22, 1983, which means 2022 is the year she will celebrate her last birthday in her 30s. After that, it's all forties all the way for this young woman.
2. She's Been Doing This A While
What were you doing back in 2011? She was on the internet making videos and gaining followers on her YouTube channel, and the rest of us were just wondering what that new thing called Instagram was. Well, maybe we are premature – was Instagram even a thing in 2011? Or was that more like a few years later? Either way, she was becoming famous when no one else was.
3. She's a Jersey Girl
She was born in New Jersey, but she did not spend her entire childhood there. Despite being born in Jersey, she was the kind of kid whose family moved south for the time being. She ended up graduating from high school in North Carolina. She and her mom, dad, brother, and sister lived there together.
4. Her Dad is Famous
Did you know that her own father is an actor? His name is David Hart. He was in a few good shows, and he is also the kind of actor who spends a great deal of his time starring in commercials. You've seen him before even if you don't know who he is.
5. Her Parents Divorced
She did grow up with both of her parents, but that doesn't mean their marriage worked out. She was only nine when they made the decision to end their marriage and go their separate ways. Her mother was a high school English teacher, and she made things work for the family when she was caring for them in North Carolina.
6. She is Doing Well
One thing that can be said for certain about this woman is that she is doing well in life. She's amassed a relatively impressive fortune at the tender age of 38, and she's proud of that. She has an estimated net worth of around $4 million at the moment, and we imagine she will continue to grow that.
7. She's An Author
Not only is she a YouTube star and a favorite internet personality, she's a woman who wrote a book. She authored a book called "You Deserve a Drink" and she tells a lot of stories in her book. She likes to tell the stories of her life, and her book is one that allows you to hear a story while making a drink from a recipe she includes as well.
8. She Recognizes Her Life Shaped Her
There are many people who are ashamed of or embarrassed by the moments in their lives, but they should not be. Mamrie Hart does recognize that each thing that happened to her, that she did, and that occurred in her life is a thing that made her who she is today. She is not ashamed of those things or the way that they changed her life, and she is certainly glad they put her where she is now.
9. She's Private
She's done a lot in the public eye, but the concept of keeping her personal life to herself is not one that is lost on her. She does a lovely job of it, and it is nothing that she struggles with on a regular basis. She knows what to share and what not to share, and those things have worked well for her.
10. She's Done Improv
Her life has been spent doing many things, and improv and acting are both included. She was a student in college performing in student-run soap operas, acting as a character in one, and she also spent some time working in the improv world as a comedian.
Tell us what's wrong with this post? How could we improve it? :)
Let us improve this post!