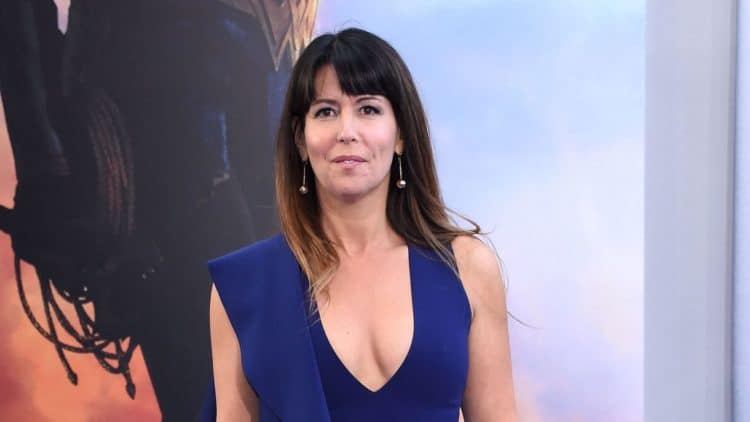 The Academy Awards is no stranger to controversy and the lack of diversity has been a big issue. While Hollywood seems to be righting the wrongs that have plagued Tinseltown for so long, plenty of female directors were caught in the crossfire in terms of not getting recognition for their past works as a filmmaker. This article will name the five female directors who were wrongly snubbed of an Oscar nomination. Let's get started with our first name:
Ava DuVernay (Selma)
The 2015 snub of Selma ultimately started the #Oscarssowhite movement. While Selma did receive two Oscar nominations, critics noticed how the Academy voters completely ignored DuVernay and David Oyelowo for any directing or acting nominations. Had DuVernay been nominated for Selma, she would've made history as the first African American woman to be nominated for an Oscar in the directing field. For the longest time, it was rumored that the reasoning behind DuVernay and Oyelowo's snub was due to their protest of the police killing of Eric Garner. The cast wore "I Can't Breathe" t-shirts and Oyelowo revealed the Oscar voters' response to the situation: "I remember at the premiere of Selma us wearing 'I Can't Breathe' t-shirt in protest,' he explained. "Members of the Academy called in to the studio and our producers saying, 'How dare they do that? Why are they shit?' and 'We are not going to vote for that film because we do not think it is their place to be doing that." DuVernay backed up the actor's statement with the Academy acknowledging his words and promising to do better. Whatever your feelings are regarding the political crap that takes place in Hollywood, Selma was such a powerful film due to DuVernay's stellar direction. It's a sensitive and compelling story that could've easily been mishandled in the wrong hands; however, DuVernay's confident direction and skilled craft as a storyteller makes this one of the best films ever made.
Patty Jenkins (Monster)
Before Patty Jenkins led the first DC female action superhero feature, the longtime director made this little gem early in her career. Monster depicts the life of prostitute and serial killer Aileen Wuornos. Somehow, the film got the beautiful Charlize Theron to look like an average hillbilly jane; however, what makes Theron and Christina Ricci's performance so riveting is Jenkins's mastery over the subject at hand. Jenkins does an excellent job at not glamorizing Wuornos's crimes, yet instills a necessary humanity behind the woman who's a heavily damaged soul.
Greta Gerwig (Little Women)
Greta Gerwig made a huge splash as a writer/director by surprising critics and audiences with Lady Bird. The film would go on to earn Gerwig a directing nomination; Though she didn't win the Oscar, it was only the beginning of a promising career behind the camera for Gerwig. Fast forward to 2019, and Gerwig once again proved her talent by directing Little Women. This movie was both a critical and financial success, with many feeling that Gerwig's second nomination was a shoe-in. Little Women was nominated for six Oscars including a Best Adapted screenplay nomination for Gerwig; however, she was completely shunned out of the directing category. 2019 was a big year for movies so the Best Directing category field was likely not an easy process and giving Bong Joon-ho the award for Parasite was the right call, though Gerwig certainly deserved to be nominated. Somehow, her craft in the 2019 remake only got better, taking the classic film in new directions while managing to bring the best out of an A-list cast.
Celine Sciamma (Portrait of a Lady on Fire)
Surprisingly, this intimate and engrossing foreign feature about the young daughter of a French countess developing a mutual attraction to a female artist got no love from the Oscar voters. This beautifully crafted and visually stunning film was mostly ignored by American awards (though it did win Best Foreign Language Film at the Golden Globes) despite its strong 98% score on rotten tomatoes. Granted, just because a film has a high percent score on rotten tomatoes doesn't automatically mean that it deserves an Oscar nomination; however, Portrait of a Lady on Fire had most of the pieces that Oscar voters tend to love. Plus, it's just an excellent and thought-provoking film that's driven by the amazing direction from Celine Sciamma.
Kathryn Bigelow (Zero Dark Thirty)
Kathryn Bigelow would eventually get her much deserved statue thanks to the incredible Hurt Locker, but arguably, Bigelow's first win should've come from Zero Dark Thirty. At the very least, Bigelow should've been nominated for Thirty as the 2012 feature is brilliantly crafted from Bigelow's direction. The film focuses on the man hunt of Osama bin Laden in Abbottabad, Pakistan and it manages to be a strong and captivating piece that doesn't come off as propaganda non-sense. As I stated previously, Bigelow would eventually get her Oscar for Best Director; however, it's just a shame that she only has one nomination in her record books.
Tell us what's wrong with this post? How could we improve it? :)
Let us improve this post!