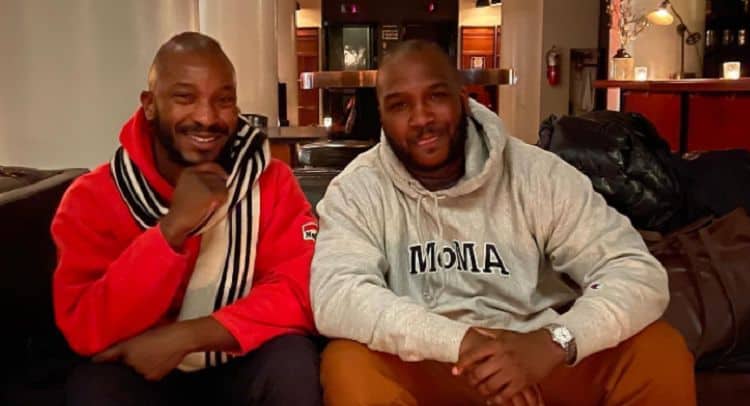 Jerod Haynes started his professional acting journey a little over a decade ago. Although it took a few years for things to pick up, his career really started to gain momentum within the last few years. In 2019, he got a great opportunity when he was cast in the TV series The Village. Since then, he has kept the ball rolling with other great roles. Most recently, he was cast to play Big Phil in a new series called 61st Street. The show has allowed him to share his talents with a wide audience, and his fan base has also grown. With his dedication to his craft and his ability to play a variety of roles, Jerod has a bright future ahead of him. Keep reading to learn 10 things you didn't know about Jerod Haynes.
1. He's A Chicago Native
Chicago is a city that has a very rich history in the arts. Countless talented people have called the city home over the years, and Jerod Haynes is proud to be one of them. He was born and raised on the south side and he is very proud of his roots. It appears that he still lives in the area.
2. He's A Writer and Producer
Jerod has spent the bulk of his career in front of the camera, but he has also explored other areas of the entertainment industry. In 2017, he made his debut as a writer and producer with a film called Blueprint. He also produced another short film called Father in 2019.
3. He's Been Involved with Video Games
If you've been following Jerod's career, then you're probably already pretty aware of his live-action work. But he is also a very talented voice actor. Most notably, he was the voice of Delford 'Iraq' Wade in the 2014 video game Watch Dogs which was released on several platforms.
4. His Faith Is Important to Him
We weren't able to find any specific information on Jerod's religious beliefs, but his Instagram bio suggests that he is a Christian. His bio includes "Philippians 4:13" which is a Bible verse that reads, "I can do all things through Christ who strengthens me". There's no doubt that his faith has helped him overcome some difficult times in his life and career.
5. He Likes His Privacy
There are plenty of actors who don't mind letting the world in on their personal lives, but Jerod doesn't appear to be one of them. So far in his career, he has chosen to keep the details of his private life to himself. While it would be nice to know more about him, it's easy to see why he's chosen to stay low key.
6. He Has Theater Experience
On top of all of the on-screen and voice work that Jerod has done, he is also no stranger to the stage. He has been in several stage productions over the years including The Timeline Theatre Company's productions of A Raisin in the Sun. Some of his other theater credits include Native Son and Gem of the Ocean.
7. He Studied Kinesiology
Since Jerod is a professional actor, some people may be surprised to find out that he chose to study something more scientific while in college. According to his LinkedIn profile, he studied Kinesiology from 2006 to 2008 at Angelo State University in San Angelo, Texas. That said, it doesn't appear that has ever worked in the Kinesiology field.
8. He Was A College Athlete
Academics weren't the only thing that Jerod was focused on during his time in college. After a successful high school basketball career that included a state championship, he went on to play for the University of Idaho before transferring to Angelo State University. His days as a competitive athlete may be over, but Jerod still likes to keep himself in good shape.
9. He's Not Really Into Social Media
These days, spending a lot of time on social media has become somewhat of an expectation. This is especially true for people in the entertainment industry. However, social media doesn't seem to be a huge priority for Jerod. He has an Instagram account, but it only has seven posts. He also has a Twitter account which he just started in January of 2022.
10. He's A Formally Trained Actor
Just because Jerod didn't study acting in college doesn't mean that he doesn't have a formal acting education. He studied at
the British American Drama Academy (BADA). The school boasts a long list of notable alumni including Simone Missick, Orlando Bloom, and Chadwick Boseman. Jerod also studied at Acting Studio Chicago.