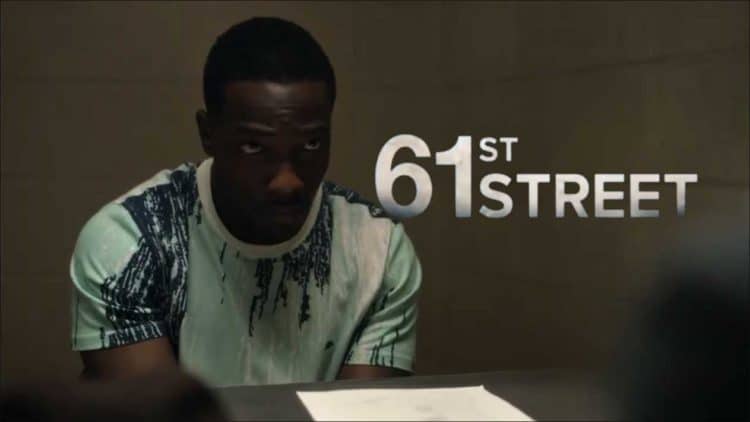 AMC is set to drop 61st Street, a legal drama created by Peter Moffat, a British playwright and screenwriter who had previously worked on BBC projects like The Village and Undercover. Now he's bringing his talents to AMC with 61st Street, and fans of legal drama can't wait for it to launch. The series tells the story of Moses Johnson, an African-American high school athlete who finds himself entangled within the Chicago criminal justice system. With the help of his lawyer, Franklin Roberts, they face legal complications involving the death of a police officer. The series will be executive-produced by none other than Michael B. Jordan, who played roles in Black Panther, Creed, and Fruitvale Station. It will also be co-executive-produced by creator Peter Moffat, Alana Mayo, Hilary Salmon, and many others. 61st Street features a cast of who's who, some of whom we're very excited to see grace the screen of a legal drama. If you want to learn more about the cast of 61st Street, look no further. Here are the cast members of the upcoming AMC legal drama series.
Courtney B. Vance
Veteran actor Courtney B. Vance stars in the upcoming legal drama 61st Street. A seasoned actor with decades of acting experience under his belt, playing a lawyer won't be the first time for Vance. He's had the chance to do so in Law & Order: Criminal Intent, where he played Assistant District Attorney Ron Carver. He also portrayed the real-life lawyer Johnnie Cochran in the FX limited series The People v O.J. Simpson: American Crime Story, a role that earned him multiple awards, most notably from the Primetime Emmy Award as Outstanding Lead Actor in a Limited Series or Movie. While Vance is a known TV actor, his work in Broadway made him a household name. He has appeared in Lucky Guy, Six Degrees of Separation, and My Children! My Africa! Why is Vance such a memorable actor to so many fans? It's probably because of his cerebral approach towards performance, describing it as "problem solving." The actor attended Yale School of Drama, during which he got to appear on stage with James Earl Jones. He talked about it in an interview with NPR, saying: "I was completely in awe. I mean, as you said, I don't know upstage from downstage. I knew nothing. It was our second year in drama school. And so I was shocked. I read the play up in the library. I read it and said, wow, somebody – some big football player-type young man's going to get this role, put the play down and went back to, you know, doing what I was doing."
Tosin Cole
Up and coming actor Tosin Cole plays Moses Johnson in 61st Street. The actor, who is British, started his career in staple UK shows like The Cut, EastEnders: E20, and Hollyoaks. He also recently starred in Doctor Who, playing the role of Ryan Sinclair. Aside from his starring role in 61st Street, Cole is also set to appear in an upcoming film titled Till.
Bentley Green
Bentley Green plays the role of Joshua Johnson in 61st Street. The young actor has appeared in a recurring capacity for shows like Snowfall, Sweet Magnolias, Mr. Iglesias, and The Good Doctor.
Holt McCallany
American actor Holt McCallany plays the role of Lt. Tardelli in 61st Street. The actor is best known for playing the stoic FBI agent Bill Tench on the hit Netflix series Mindhunter. He's also had roles in Casualties of War, Alien 3, Three Kings, Fight Club, Wrath of Man, and Shot Caller.
Aunjanue Ellis
Actress Aunjanue Ellis plays the role of Martha Roberts in the upcoming series 61st Street. Ellis is perhaps best known for his recent role in playing the mother of tennis legends Venus and Serena Williams, Oracene "Brandy" Price, in King Richard, for which she received critical acclaim, including a nomination for Best Supporting Actress at the Oscars. On TV, she had previously appeared in Designated Survivor, When They See Us, Quantico, Sleepy Hollow, NCIS: Los Angeles, Missing, Blue Bloods, The Mentalist, The Good Wife, and Numb3rs.
Andrene Ward-Hammond
Andrene Ward-Hammond is also cast in 61st Street as Norma Johnson. According to her IMDb profile, she's worked in multiple dramas and even appeared in a show that includes Holly Hunter and Carrie Coon. "Andrene broke onto the acting scene as a character actress, making memorable appearances in television shows like, NCIS: New Orleans, Complications, and Being Mary Jane. With roles in FX's Atlanta and as caretaker Laura in period racial awards season romance, Loving, Ward-Hammond can be found on FOX's newest musical drama by Lee Daniels, Star and indie drama, Strange Weather with Holly Hunter and Carrie Coon."
Jerod Haynes
Jerod Haynes plays Big Phil in 61st Street. The actor had appeared in Project Blue Book, The Village, and Native Son.
Mark O'Brien
Mark O'Brien, a Canadian actor, will be appearing in 61st Street as Officer Logan. A multi-awarded actor who has received accolades from the Canadian Screen Awards, he is most notably known for playing the role of Terry Sawchuck in the movie Goalie. He's appeared in movies like Blue Bayou, The Righteous, Hammer, Marriage Story, Ready or Not, Bad Times at the El Royale, and The Front Runner. On TV, he's had roles in The Last Tycoon, Halt and Catch Fire, Saving Hope, Hannibal, and Republic of Doyle, for which he appeared in 77 episodes. Aside from his on-screen work, O'Brien has also had prominent projects working behind the screen. He directed, wrote, and produced the movie The Righteous. In an interview with Icon, O'Brien talked about what drew him towards working in film, saying that he simply loves movies in general: "I'm just such a fan of movies in general, and it's the capital of the world for film making. I mean everyone goes there, so I just knew that the best of the best would be there and I wanted to try my hand with my heroes… I just wanted to work in a place where people would just sleep and breathe movies."