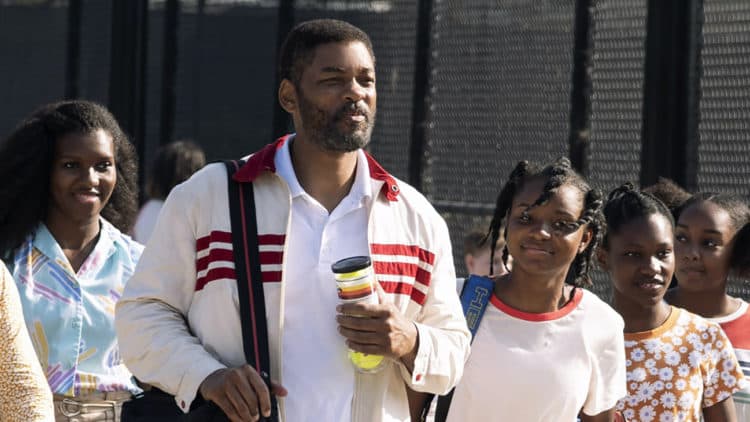 Will Smith is back in a biopic that features the father of Venus and Serena Williams, Richard Williams. The film chronicles the early lives of the popular tennis stars and their father's dedication for his girls to become two of the greatest sports legends of all time. Smith leads a cast of talented actors who have a strong pedigree in their filmography. This article will list the five best movies that feature the cast of King Richard. They could have lead or support roles, or either be that background extra whose only purpose is to get shot in the head. However, this list will exclude animated features, so don't expect the "classic" movie Shark Tale on here. Let's get started with the first film on this list:
Enemy of the State
Can you believe that Will Smith's highest rated movie on rotten tomatoes is Men in Black at a whooping 92%. Insane, right? Anyways, Smith has several classic movies in his filmography, but I opted choose Enemy of the State from the late and great Tony Scott. The 1998 thriller follows Robert Clayton Dean, who ends up with a videotape of the murder of a powerful congressman. Dean is accused of the assassination; however, with the help of an ex-intelligence agent, the lawyer will stop at nothing to prove his innocence. This taut conspiracy feature manages to be a fun edge of your seat thrill ride that careful balances realistic action and suspense. Not surprisingly, Smith's charisma makes him a strong lead as Robert Clayton Dean and the veteran is able to pull off the necessary emotions for the Tony Scott feature. A strong film in the Will Smith catalog.
Ford v Ferrari
This 2019 feature follows the duo of American automotive designer Carroll Shelby and British race car driver Ken Miles as they battle the laws of physics and their personal demons to build a evolutionary vehicle for the Ford Motor Company. Ford v. Ferrari manages to weave exciting car action and a compelling narrative throughout its two hour and 32-minute runtime. Christian Bale and Matt Damon lead the charge here, so it's not shocking that that Shelby and Miles come across as electric stars due to the incredible performance by both men. The story feels earnest, raw, and authentic, making for an unforgettable joy ride that tugs at your heart strings along the way.
Sicario
This visually stunning and captivating thriller by Denis Villeneuve sees FBI agent Kate Macer receive a top assignment from government official Matt Graver. Macer thinks that she's joining a task force to stop the war on drugs; however, the FBI agent will soon find out the real reason she was assigned such a high profile task. A thought-provoking beauty that's packed with several shocking twists and capped off with an amazing performance from Emily Blunt. However, the true star of Sicario is Benicio Del Toro's Alejandro, who's reminiscent of No Country For Old Men's Anton Chigurh, minus the complete psychopathic traits. Sicario is one of the best thrillers released in the 21st century because the themes and imagery linger with you even after credits roll.
The Wolf Of Wall Street
In one of Martin Scorsese's most memorable films, The Wolf of Wall Street follows Jordan Belfort's rise at a Wall Street brokerage firm. Belfort makes a huge fortune defrauding wealthy investors and his lifestyle of wild sex and drugs comes to a screeching halt the moment FBI begins to close in on his operation scam. While The Wolf of Wall Street's runtime could've been cut down at least 30 minutes, there's no denying how fascinating the story of Jordan Belfort is. Leonardo DiCaprio and Jonah Hill are perfect as their respective characters and the scene of Jordan and Donnie on Lemmons/Quaaludes is one of the funniest moments you'll ever see on film. Of course, another show stealer from this film is Margot Robbie, who's manages to highlight the incredible depths of her acting ability as Jordan's wife Naomi.
Spotlight
Spotlight focuses on a group of journalists at The Boston Globe who investigate sexual allegations against John Geoghan, who's accused of molesting more than 80 boys. Marty Baron and his top-notch team of journalists interview the victims and try to prove that the reported sexual allegations were covered up within the Roman Catholic Church. Given the subject matter, it's easy for Spotlight to ruin a sensitive subject; however, Tom McCarthy manages to carefully explore the intriguing premise without trying to manipulate of pander to its audiences. It helps that the cast is full of A-list actors who effortlessly pull off such a grounded and nuance performance needed for a topic of this matter. A strong film that that deserves its Best Picture Oscar win.