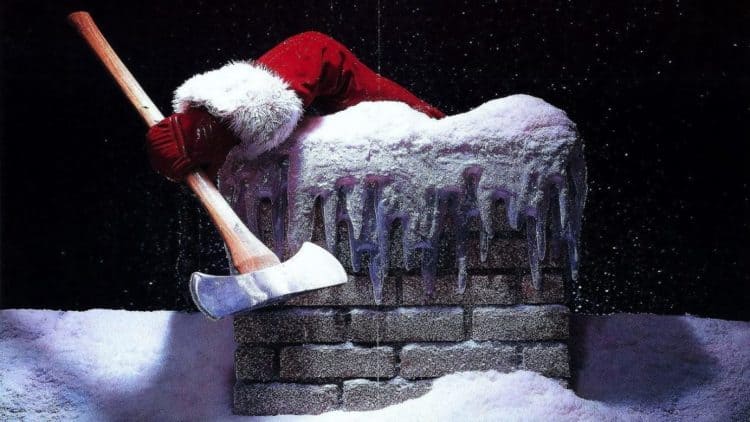 The holiday season is a special time for people all over the world, and Christmas movies have become a major part of what makes it special. There's something about turning on a good Christmas movie and getting in the holiday spirit that lots of people can't seem to resist. But while most Christmas movies are light-hearted and cute, there are also some that have a very dark side. Scary Christmas movies have become a popular sub-genre for people who like horror just as much as they like the holidays. While some of these movies were a little too all over the place, some of them have actually been pretty good. Keep reading to see our list of 10 scary Christmas movies that will get you into the holiday (and spooky) spirit.
1. The Nightmare Before Christmas
Since the film's release in October of 1993, there has been lots of debate over whether The Nightmare Before Christmas is a Christmas movie or a Halloween movie. I think it's safe to say that it's a little bit of both. This scary Christmas movie has become a classic over the years, and Jack Skellington and Sally have become important parts of pop culture. While it's true that this movie probably won't scare you, it does tap into some themes from the horror genre.
2. Black Christmas
If you're the kind of person who loves movies that get a little bloody, the Black Christmas movie series will probably be right up your alley. Three Black Christmas movies were released between 1974 and 2019 and they are all traditional slasher movies set during the holiday season. In fact, the original Black Christmas movie is often credited with being one of the first slasher films and is seen as an inspiration to the ones that came after.
3. Jack Frost
Not to be confused with the Michael Keaton movie of the same name, this Jack Frost movie was a straight to DVD slasher that didn't get much attention upon its release in 1997. The movie centers around a serial killer named Jack Frost who is being driven to his execution when he is involved in a car accident which results in him crashing into a genetics truck. When the snow and the genetic material combine, Jack is turned into a snowman and attempts to take revenge on a police officer. The movie has gained a large cult following over the years, and it's definitely worth checking out.
4. Gremlins
Released in 1984, Gremlins is easily one of the most popular Christmas horror movies to ever hit the screen. The movie is about a young man who receives a strange little pet as a Christmas gift. When he fails to follow the specific instructions for taking care of the creature, it spawns into other creatures that turn into devious little monsters.
5. Wind Chill
For many college students, going home for the holidays is something they look forward to. However, in the movie Wind Chill, a trip home for the holidays turns into something terrifying. The film tells the story of two college students who are riding home together for the holidays when their car breaks down and they find themselves at the mercy of evil ghosts.
6. Better Watch Out
Horror movies involving babysitters have been popular for decades. Better Watch Out decided to take that classic horror trope and bring it into the holiday season. In the movie, a young girl is babysitting at a house in the suburbs when introducers threaten her and the boy she's babysitting. Instead of being paralyzed by fear, the babysitter jumps into defense mode and is determined to get herself and the child out alive.
7. The Children
Typically, kids in Christmas movies are lovable and cute, but that wasn't the case in The Children. This movie follows two families who are trying to enjoy a nice weekend getaway when the children in both families contract a mysterious illness that turns them into little killers.
8. Silent Night, Deadly Night
Visiting Santa Claus at a department store is a yearly tradition for many families. Unfortunately for the families in Silent Night, Deadly Night, a visit to see Santa could be the last thing they ever do. Instead of being a jolly old fellow, the Santa Claus in this movie is actually a crazed killer. Not only was the movie a success at the box office, but it also resulted in several sequels.
9. Krampus
We've all been told that kids who make the naughty list won't get anything other than coal for Christmas. However, in Krampus, naughty kids are in store for something much worse. Children who are disobedient become targets for a mythical horned character called Krampus who is determined to teach them a lesson.
10. A Christmas Horror Story
A Christmas Horror Story is told from the perspective of a radio host who is re-telling a scary Christmas story. The movie is about a small town that becomes overrun by evil beings (including Krampus). No one — not even Santa Claus — is safe from the wrath.
Tell us what's wrong with this post? How could we improve it? :)
Let us improve this post!