Blair Underwood is an American actor who is known for his work in television shows and feature films. Over the course of his career, he has established a noteworthy on-screen presence and put up impressive performances. Across his work, a bulk of which is in television dramas, his performances have earned him admiration and accolades.
Underwood was born on August 25, 1964, in Tacoma, Washington. He began his career in acting in 1985 with a role in the movie Krush Groove and an appearance on The Cosby Show and has gone on to carve a niche for himself portraying highly educated authority figures. In 1993, he won the Humanitarian Award. He is also an AIDS activist, and in 2009, the Blair Underwood Healthcare Center was opened in partnership with the AIDS Healthcare Foundation. In this article, we rank some of the best performances of Blair Underwood's career.
L.A. Law
One of the most memorable performances of Blair Underwood's career is in the legal drama television series L.A. Law. Underwood portrays Jonathan Rollins, a young, charismatic and headstrong attorney. L.A. Law aired from 1986 to 1994, lasting 8 seasons and 171 episodes. Underwood joined the cast in 1987, staying on the show for the rest of the series run. He appeared in a total of 149 episodes, becoming a central figure as the show went on. For his performance, Underwood was awarded the NAACP Award for Outstanding Actor in a Drama Series. He also received a Golden Globe nomination for Best Supporting Actor.

Just Cause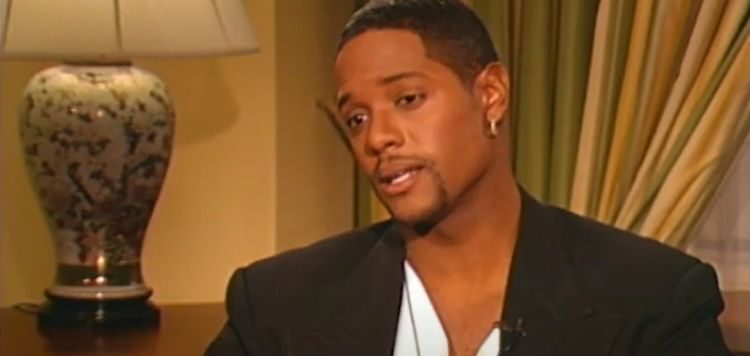 Underwood appeared in the 1995 crime thriller Just Cause, alongside stars Sean Connery, Ed Harris and Laurence Fishburne, he plays Bobby Earl Ferguson, a former Cornell University student who was convicted of rape and murder eight years prior to the events of the film, but claims that the crimes were committed by a convicted serial killer who constantly taunts him about his conviction. The film went on to receive largely mixed reviews.
Murder In Mississippi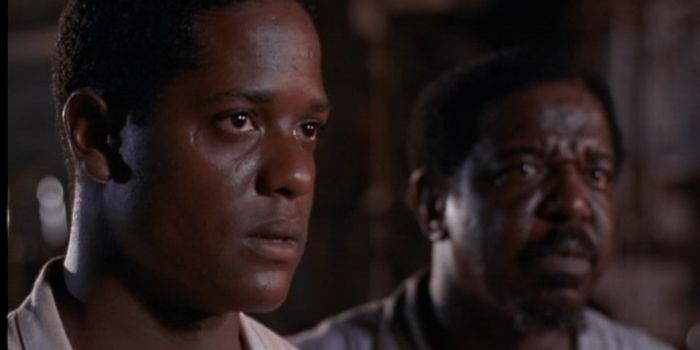 Michael Schwerner, Andrew Goodman, and James Chaney were murdered by members of the Ku Klux Klan in the summer of 1964, this film tells the story of their last three weeks alive. Underwood portrays James Chaney. The film received positive reviews and for his performance, Blair Underwood received high praise. He went on to win the NAACP Image Award for Outstanding Actor in a Television Movie, Mini-Series or Dramatic Special.
Set It Off
Going on to acquire something of a cult status, Set It Off is a 1996 heist crime action film that follows four close friends in Los Angeles, California, who plan to execute a bank robbery to achieve better for themselves and their families. Underwood plays the role of Keith Weston, a bank manager who starts to date one of the four friends. Staring Jada Pinkett Smith, Queen Latifah, Vivica A. Fox, and Kimberly Elise, Set It Off was a critical and box office success grossing over $41 million against a budget of $9 million. As a bank manager whose bank would go on to be the site of the film's last showdown, Blair Underwood's performance adds an extra layer of intrigue and suspense to the story.
Self Made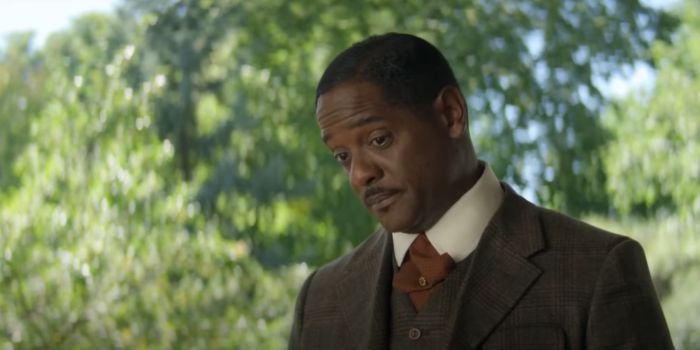 Premiering in 2020, Self Made is a streaming television limited series inspired by the life of Madam C. J. Walker, who is recorded as the first female self-made millionaire in America in the Guinness Book of World Records. It is based on the biography On Her Own Ground by A'Lelia Bundles. Blair Underwood delivers a thrilling and captivating performance in his portrayal of Charles Joseph Walker, the third husband of Madam C. J. Walker. Although the series was criticised for its historical inaccuracies, it received generally positive reviews, especially the performance of the lead star, Octavia Spencer.
The Trip To Bountiful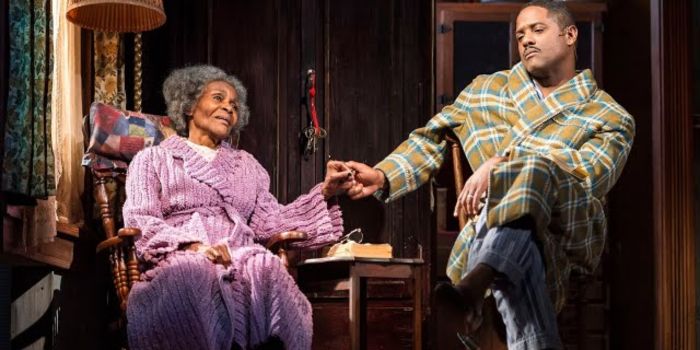 The Trip To Bountiful is a play by American playwright Horton Foote which premiered in March 1953. Blair Underwood stars in this made-for-television remake that premiered on the Lifetime network. It tells a story of a woman who has to live with a daughter-in-law who hates her and a son who does not dare take her side. She yearns for freedom from the restrictions of the house and implores her son to accompany her on a visit to her hometown, Bountiful. Underwood plays the role of the woman's son, Ludie Watts. For his performance, Blair Underwood won the NAACP Image Award for Outstanding Actor in a Television Movie, Mini-Series, or Dramatic Special. He was also nominated for the Critics' Choice Television Award for Best Supporting Actor in a Movie/Miniseries, thanks to his enthralling performance.