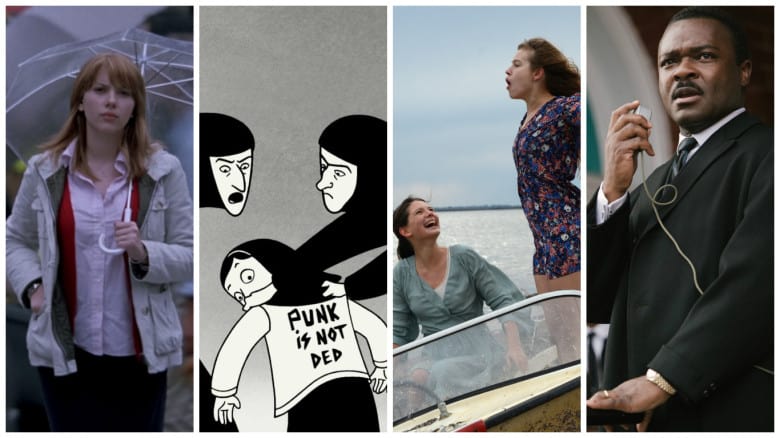 Well, Folks, it's that time of year again. Not Thanksgiving. Not Christmas. Not New Years. It's finally time for the next BBC 100 Greatest Movies list! For the last several years, the BBC, seemingly out of nowhere, has made a point to put out a new list of the 100 Greatest Movies within a particular category. And the thing is, more so than just being interesting, these lists are good. In very short order, they have, for many (myself included), become the gold standard by which lists like this are to be judged. They are thoughtful, they are measured, and above all, they are inclusive, devoid of much of the snobbery that plagues lists of this sort. Although there are worthy arguments to be had over how many non-English language movies, how many new movies and how many non-White man directed movies are present, they do far better than any other critical body that I can think of, and the lists are that much better (and that much more interesting) for it.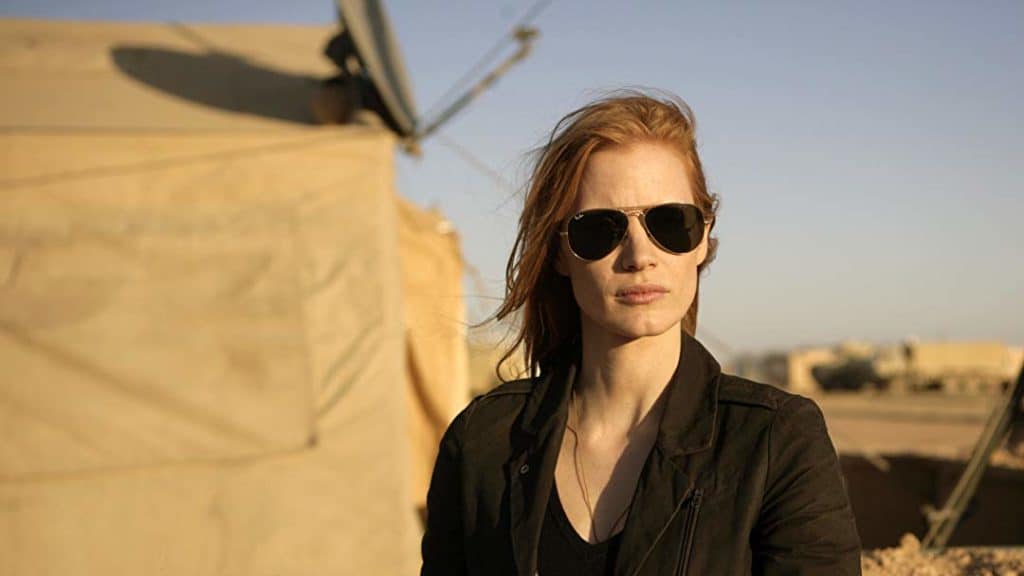 The most amazing thing about these lists, though, is that the BBC clearly keeps their ear close to the ground after releasing them and respond thoughtfully to the criticisms that they receive. Each new list is a direct response to the shortcomings of the previous list, meaning that each exists in an ever-improving dialog with one another, gradually building up to something truly spectacular.
First, they made a list of the 100 Greatest American Movies, mercifully filling the gap left by the American Film Institute's apparent disinterest in updating their version of the same list. When that list received criticism for not including enough recently-released movies, the BBC responded a year later with a list of the 100 Greatest Movies of the 21st Century, talking the many classics-to-be released over the preceding decade and one half. When that got some guff for virtually ignoring comedies, the BBC released a 100 Greatest Comedies list the following year. And when that one caught flack for being too Euro-American-centric, they came out with a list of the 100 Greatest Foreign-Language Movies to make up the difference. Subsequently, that list took fire for not featuring enough women directors (which, contrary to what you might see people saying in the annals of the internet, are out there and doing phenomenal work). This brings us to this last week, when the BBC released their list of the 100 Greatest Movies Directed by Women.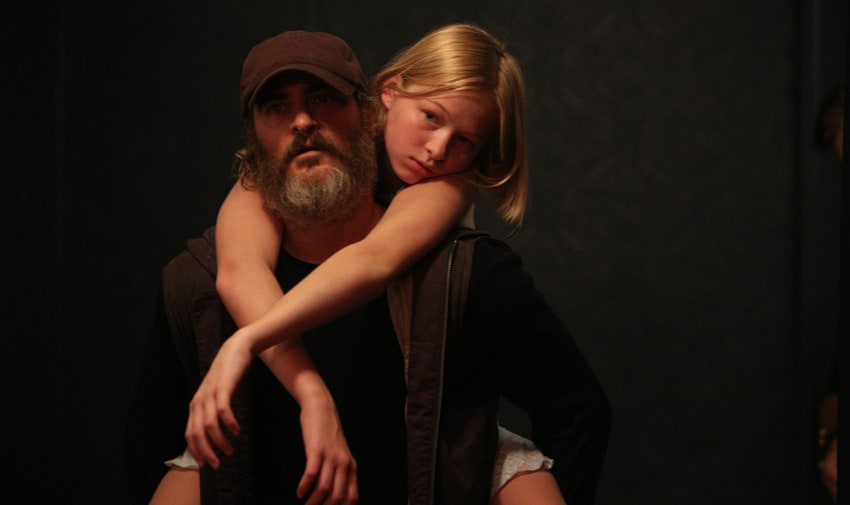 The list, as ever, is a compelling list of usual suspects and out-of-nowhere surprises. It's not often that these kinds of lists give the much-maligned horror genre its due, but they have seen fit to include Near Dark (1987), American Psycho (2000), The Babadook (2014), A Girl Walks Home Alone at Night (2014) and Raw (2016). Oftentimes these lists are decidedly English-language-centric, but there are entries from Belgium (Raw), Germany (Toni Erdmann), France (The Gleaners and I), India (Monsoon Wedding), Lebanon (Capaernum) and Saudi Arabia (Wadjda). They've included positively ancient movies (The Adventures of Prince Achmed) alongside ones that came out just this year (Portrait of a Lady on Fire). There are movies by directors of color (Selma), those which came out the LGBT+ community (The Matrix), tiny little indies (Lady Bird) and those financed by major studios (Big). They have action movies (Point Break), dramas (Whale Rider), comedies (Clueless), documentaries (13th), romances (Sleepless in Seattle) and thrillers (You Were Never Really Here). All-around, it's a fantastic class of films that deserves every bit of renewed attention that they're now receiving.
There are, as ever, a few notable, head-scratching omissions. Despite the critical stir it elicited on release, Dee Rees' Mudbound (2017) is nowhere to be seen. Despite the love given to horror movies, it's downright baffling that Issa Lopez's dark coming of age fantasy Tigers Are Not Afraid (2017) failed to make the grade. Even though many women earn their directing experience through animated features, the absence of something like Persepolis (2007) is shocking to me. And even though there has been plenty of love given to newer movies, that lack of the fun, funny and incredibly inventive Book Smart (2019) is more than a little dispiriting.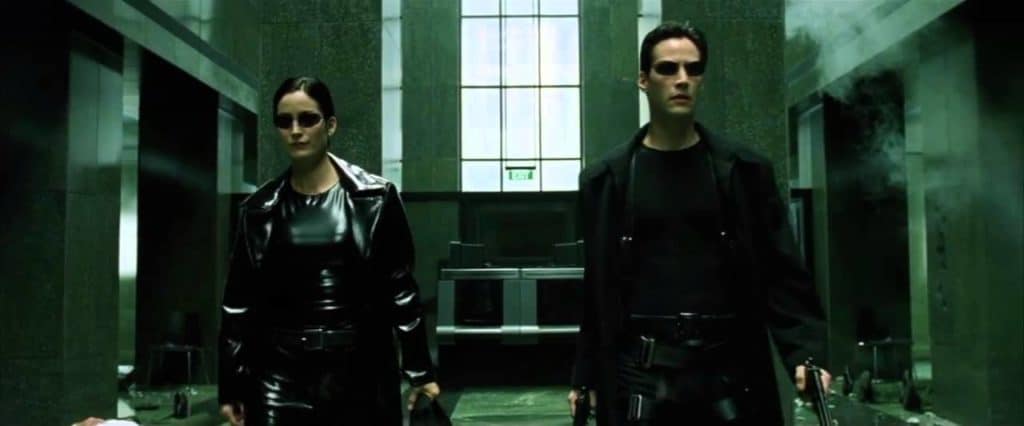 And then, of course, there is the elephant in the room: Leni Riefenstahl. This particular director has always held an uneasy place in the cinematic canon, being at once a well-respected director AND an avowed Nazi whose most respected works are naked propaganda for Nazi Germany. The fact that she is represented twice on this list is more than a little unsettling, and goes far beyond merely including her as an uneasy addition among other, less controversial filmmakers. This seems like it might be what prompts the topic of next year's list, as it certainly its most widely shared criticism.
But for now, this truly is a great list of amazing films by talented filmmakers who rarely ever seem to get their due. It's a celebration of womanhood and female creatives, and acts as an outstanding starting-point for any adventurous cineaste looking to broaden their horizons beyond the usual suspects among so-called auteur directors. The full list, still worth seeing in its entirety (warts and all), is as follows: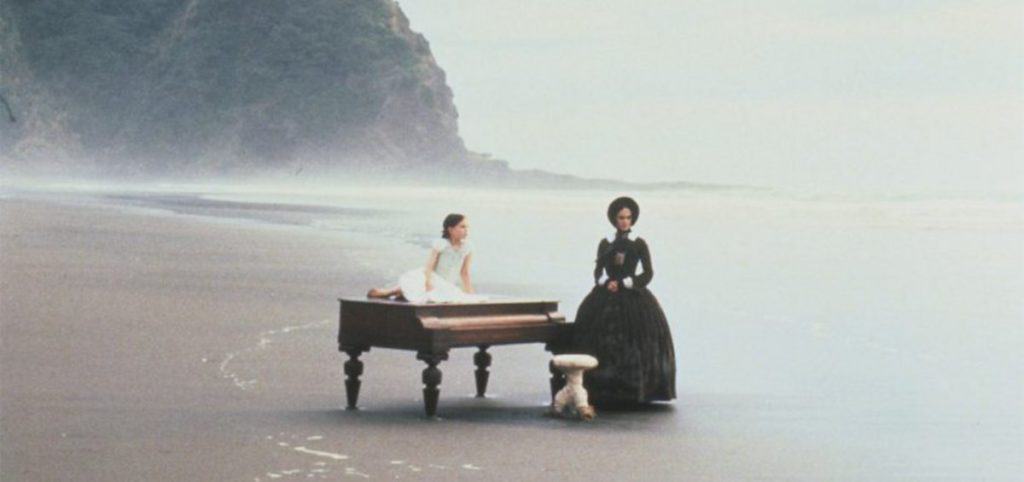 100. The Kids are All Right (Lisa Cholodenko, 2010)
99. The Souvenir (Joanna Hogg, 2019)
98. Somewhere (Sofia Coppola, 2010)
97. Adoption (Márta Mészáros, 1975)
96. The Meetings of Anna (Chantal Akerman, 1977)
95. Ritual in Transfigured Time (Maya Deren, 1946)
94. News From Home (Chantal Akerman, 1977)
93. Red Road (Andrea Arnold, 2006)
92. Raw (Julia Ducournau, 2016)
91. White Material (Claire Denis, 2009)
90. Fast Times at Ridgemont High (Amy Heckerling, 1982)
89. The Beaches of Agnes (Agnès Varda, 2008)
88. The Silences of the Palace (Moufida Tlatli, 1994)
87. 35 Shots of Rum (Claire Denis, 2008)
86. Wadjda (Haifaa Al-Mansour, 2012)
85. One Sings, The Other Doesn't (Agnès Varda, 1977)
84. Portrait of Jason (Shirley Clarke, 1967)
83. Sleepless in Seattle (Nora Ephron, 1993)
82. At Land (Maya Deren, 1944)
81. A Girl Walks Home Alone at Night (Ana Lily Amirpour, 2014)
80. Big (Penny Marshall, 1988)
79. Shoes (Lois Weber, 1916)
78. The Apple (Samira Makhmalbaf, 1988)
77. Tomboy (Céline Sciamma, 2011)
76. Girlhood (Céline Sciamma, 2014)
75. Meek's Cutoff (Kelly Reichardt, 2010)
74. Chocolat (Claire Denis, 1988)
73. On Body and Soul (Ildikó Enyedi, 2017)
72. Europa Europa (Agnieszka Holland, 1980)
71. The Seashell and the Clergyman (Germaine Dulac, 1928)
70. Whale Rider (Niki Caro, 2002)
69. The Connection (Shirley Clarke, 1961)
68. Eve's Bayou (Kasi Lemmons, 1997)
67. The German Sisters (Margarethe von Trotta, 1981)
66. Ratcatcher (Lynne Ramsay, 1999)
65. Leave no Trace (Debra Granik, 2018)
64. The Rider (Chloe Zhao, 2017)
63. Marie Antoinette (Sofia Coppola, 2006)
62. Strange Days (Kathryn Bigelow, 1995)
61. India Song (Marguerite Duras, 1975)
60. A League of their Own (Penny Marshall, 1992)
59. The Long Farewell (Kira Muratova, 1971)
58. Desperately Seeking Susan (Susan Seidelman, 1985)
57. The Babadook (Jennifer Kent, 2014)
56. 13th (Ava DuVernay, 2016)
55. Monster (Patty Jenkins, 2003)
54. Bright Star (Jane Campion, 2009)
53. The Headless Woman (Lucrecia Martel, 2008)
52. Happy as Lazzaro (Alice Rohrwacher, 2018)
51. Harlan County, USA (Barbara Kopple, 1976)
50. Outrage (Ida Lupino, 1950)
49. Salaam Bombay! (Mira Nair, 1988)
48. The Asthenic Syndrome (Kira Muratova, 1989)
47. An Angel at my Table (Jane Campion, 1990)
46. Near Dark (Kathryn Bigelow, 1987)
45. Triumph of the Will (Leni Riefenstahl, 1935)
44. American Honey (Andrea Arnold, 2016)
43. The Virgin Suicides (Sofia Coppola, 1999)
42. The Adventures of Prince Achmed (Lotte Reiniger, 1926)
41. Capernaum (Nadine Labaki, 2018)
40. Boys Don't Cry (Kimberly Peirce, 1999)
39. Portrait of a Lady on Fire (Céline Sciamma, 2019)
38. Paris is Burning (Jennie Livingston, 1990)
37. Olympia (Leni Riefenstahl, 1938)
36. Wendy and Lucy (Kelly Reichardt, 2008)
35. The Matrix (Lana and Lilly Wachowski, 1999)
34. Morvern Callar (Lynne Ramsay, 2002)
33. You Were Never Really Here (Lynne Ramsay, 2017)
32. The Night Porter (Liliana Cavani, 1974)
31. The Gleaners and I (Agnès Varda, 2000)
30. Zama (Lucrecia Martel, 2017)
29. Monsoon Wedding (Mira Nair, 2001)
28. Le Bonheur (Agnès Varda, 1965)
27. Selma (Ava DuVernay, 2014)
26. Stories we Tell (Sarah Polley, 2012)
25. The House is Black (Forugh Farrokhzad, 1963)
24. Lady Bird (Greta Gerwig, 2017)
23. The Hitch-Hiker (Ida Lupino, 1953)
23. We Need to Talk About Kevin (Lynne Ramsay, 2011)
21. Winter's Bone (Debra Granik, 2010)
20. Clueless (Amy Heckerling, 1995)
19. Orlando (Sally Potter, 1992)
18. American Psycho (Mary Harron, 2000)
17. Seven Beauties (Lina Wertmüller, 1975)
16. Wanda (Barbara Loden, 1970)
15. The Swamp (Lucrecia Martel, 2001)
14. Point Break (Kathryn Bigelow, 1991)
13. Vagabond (Agnès Varda, 1985)
12. Zero Dark Thirty (Kathryn Bigelow, 2012)
11. The Ascent (Larisa Shepitko, 1977)
10. Daughters of the Dust (Julie Dash, 1991)
9. Fish Tank (Andrea Arnold, 2009)
8. Toni Erdmann (Maren Ade, 2016)
7. The Hurt Locker (Kathryn Bigelow, 2008)
6. Daisies (Věra Chytilová, 1966)
5. Lost in Translation (Sofia Coppola, 2003)
4. Beau Travail (Claire Denis, 1999)
3. Jeanne Dielman, 23 Quai du Commerce, 1080 Bruxelles (Chantal Akerman, 1975)
2. Cléo from 5 to 7 (Agnès Varda, 1962)
1. The Piano (Jane Campion, 1993)
Tell us what's wrong with this post? How could we improve it? :)
Let us improve this post!