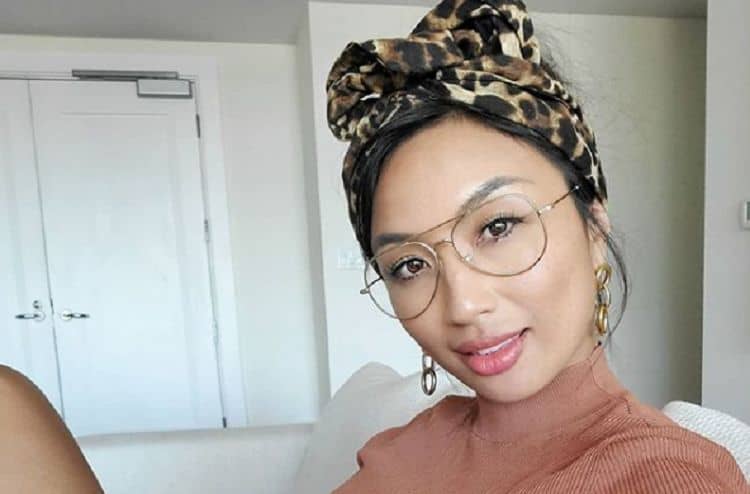 Jeannie Mai is a television personality, talk show host, and stylist who was born in San Jose, California, on January 4, 1979. She is best known as one of the panelists on the talk show 'The Real' and the host of 'How Do I Look?'. However, she has made multiple appearances on many other television shows. Although she is a well-known personality, there are lots of things that people do not know about her. Here are 10 interesting facts that you probably didn't know about Jeannie Mai.
1. She Began Her Career as a Makeup Artist
At the age of 18, Jeannie Mai began her career as a makeup artist for MAC Cosmetics. During her time with this company, she trained other makeup artists. As a makeup artist, she has had many celebrity clients. These have included Jennifer Aniston, Christina Aguilera, Rosario Dawson, Alicia Keyes, Kelly Osborne, and Sarah Jessica Parker. It was working as a makeup artist that led to her becoming a stylist. Her clients often needed style advice, and she was happy to jump in and help them. As she has always been interested in fashion, it was a smooth transition.
2. She Wrote Her Own Audition Scripts
In 2003, Jeannie Mai decided to try and launch her career in television, and she began auditioning for hosting jobs with local television networks. She wrote her own scripts to use in the auditions so that she could demonstrate her talents as a television host. This led to her being hired by the International Channel to co-host 'Stir', an Asian American magazine-style show. However, her first primetime hosting role was on USA Network's 'Character Fantasy'.
3. She Was Married to Freddy Harteis
In 2007, Jeannie Mai married Freddy Harteis and they were married for 11 years. The couple has no children together and they announced their divorce in 2018. Becoming a divorcee is something that Jeannie Mai has struggled with and she has said she feels ashamed of her situation. However, she has talked about her divorce and her feelings associated with this openly on 'The Real'.
4. She is a Germophobe
When asked by She Knows to reveal some facts about herself that people wouldn't find on a Google search, Jeannie Mai confessed that she is a germophobe. This means that she has had to make some adaptations to her lifestyle to accommodate her fears. She says that she has become an expert at using public restrooms without any skin contact.
5. She Has Considered Plastic Surgery
Like many other celebrities, Jeannie Mai is not opposed to the idea of having plastic surgery in the future. In the past, she has considered having butt implants as she likes the idea of these. However, she doesn't like doing squats, and she would need to do these to maintain a pert derriere after having implants inserted. She is not willing to commit to a lifetime of squats for the sake of the perfect behind.
6. She is Named After a Television Character
According to IMDB, Jeannie Mai's parents named her after the titular character in 'I Dream of Jeannie', which was a television series they enjoyed. This character was played by Barbara Eden.
7. She is Extremely Intelligent
Jeannie Mai is best known for her work in fashion, beauty, and entertainment. Therefore, people may assume that she is more interested in looks than brains, but this is far from the truth. She is a highly intelligent woman with many talents. She obtained a degree from De Anza College, where she majored in communications. She is also multi-lingual and can speak fluent Spanish.
8. Jeannie Mai Has An Excellent relationship with Her Mother
According to Heavy, Jeannie Mai's mom has lived with her since Mai got divorced in 2018. This means that their relationship has become a subject of interest. Mai says she is enjoying living with her mom because she loves her. She has described her mom as being a fun woman who has taught her to be fearless. She credits her mom with making her the woman she is and attributes her success to her mom. She often posts about her relationship with her mom on social media and features her mom in her digital series 'Hello Hunnay'. On the downside, Mai has found dating difficult since she began living with her mother because her mom is so nosy.
9. She Has Won Several Shared Awards
Throughout her career, Jeannie Mai has received multiple nominations for awards, and she has won three of these along with her co-hosts from series in which she appears. The first of these was in 2018 when she and her 'The Real' co-hosts won an NAACP Image Award or Outstanding Talk Series. In the same year, she shared a Daytime Emmy Award for Outstanding Entertainment Talk Show Host with the same co-hosts. She and her 'The Real' co-hosts then won a second NAACP Image Award for Outstanding Talk Series in 2019.
10. She is Popular on Social Media
Her television fame and popularity as a stylist means that Jeannie Mai now has a large social media following. On her Instagram account, she now has 1.5 million followers. In her profile information, she says that she is an advocate against human trafficking, and this is a topic about which she has posted. Mai posts both work-related photographs and pictures of her having un with friends and family or relaxing in her free time. Her Twitter account has 247 thousand followers and she promotes her digital series 'Hello Hunnay' on this account. Many of her posts on Twitter feature her mom. She also posts pics of herself working out and writes lots of fashion and style-related tweets.
Tell us what's wrong with this post? How could we improve it? :)
Let us improve this post!