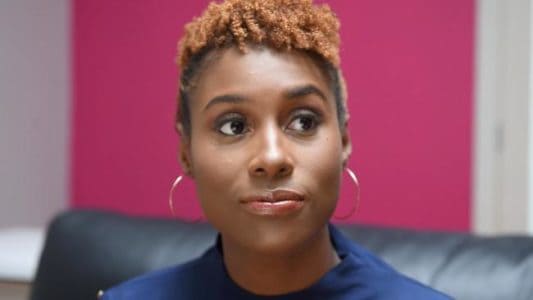 It's amazing how much there is to witness from the world of entertainment! And it's equally difficult to bring you only a list of 10 top happenings from a lineup that clearly has hundreds of events going down on a single day in the film and television industry. And yet, with every edition of Top 10 Events This Day in Movie and Television History, we do just that! Shoveling our way through several events that go down on a single day, we try to pick out the ones that would be most interesting to you and bring forth more details on just that. So, here we go with yet another day of news and events, this time around from January 12! From births and releases to awards shows and premieres, there's quite a lot going on in here!
10. January 12, 1949: Arthur Godfrey and His Friends Premieres on CBS
A show that ran successfully for more than a decade, Arthur Godfrey and His Friends was a variety show hosted by Arthur Godfrey on CBS. Originally showcased as one-hour shows from its premiere date of January 12, 1949, to June 1957, the show was later cut down to half-hour episodes in its run from September 1958 to April 1959. Quite popular with audiences, the show was a regular on Nielsen's rating charts and even made it all the way up to the third position in the 1952-53 season. Arthur was the main attraction, of course, bringing to the audience a variety of talented performers, skits, and musical performances. He was famous was not following the script and simply throwing it out of the window to go along with the flow of the show instead. Arthur was also very particular about the commercials that ran during his show and refused to entertain any brands that he did not believe in. Some of the top collaborations that Arthur brought on to entertain his audiences included Janette Davis, Frank Parker, Marion Marlowe, Haleloke, The Mariners, The Chordettes, Bill Lawrence, and Julius LaRosa.
9. January 12, 1954: Howard Stern is Born
The one-of-a-kind and self-proclaimed "King of All Media", Howard Allan Stern was born on January 12, 1954, in New York City. a multi-faceted personality who never shies away from controversy or the limelight, Howard carries the tags of radio personality, television personality, actor, comedian, producer, author, and photographer. And why we think the tag "King of All Media" is a fitting one is because Howard has enjoyed success across all forms of creativity and entertainment. Giving his best to everything he does and oozing confidence at all times, there are several creative layers to this man who has ruled the minds and hearts of the American and global audience alike for several decades now. A celebrity of epic proportions on the radio, Howard's feats on-air are well-known. In addition to his many shows and record-breaking deals on radio, Howard also has to his name several works across other media. These include films like Ryder P.I. and Private Parts, home videos like Howard Stern's Negligee and Underpants Party, Butt Bongo Fiesta, Howard Stern's U.S. Open Sores, and Howard Stern's New Year's Rotten Eve 1994, TV series and appearances that include The Howard Stern Show, The Howard Stern "Interview", Howard Stern On Demand, and Howards TV, among others, albums such as 50 Ways to Rank Your Mother, Private Parts: The Album, and Crucified by the FCC, and literary works such as Private Parts, Howard Stern Comes Again, and Miss America.
8. January 12, 1965: Rob Zombie is Born
As quirky and talented as they come, Rob Zombie was born Robert Bartleh Cummings on January 12, 1965, but soon evolved into the idiosyncratic singer, songwriter, record producer, voice artist, and filmmaker that he is today. Music seems to run in his family too, as Rob's younger brother, Spider One, is the lead vocalist of the band Powerman 5000. Rob experiments with music across various genres including heavy metal, hard rock, industrial metal, shock rock, and nu metal. Some of his most pronounced labels include Zodiac Swan, Loud & Proud, Roadrunner, Gelfen, and Nuclear Blast. Rob also never shies away from collaborations to take his works forward and breathe new fire into them. Some of his most successful and famous partners in music include Scum of the Earth, Alice Cooper, Marilyn Manson, L.A. Rats, Iggy Pop, Gang of Souls, and White Zombie. He has also collaborated with his brother's band Powerman 5000. Especially successful was his partnership with Alice Cooper. The artist's first solo that he performed with Alice — Hands of Death (Burn Baby Burn) — won in the Best Metal Performance category at the 39th Grammies. A multi-talented artist, Rob has to his credit several works across films, music, and even television as a voice artist. Some of the titles that feature prominently on a rather long list include House of 1000 Corpses, The Devil's Rejects, Slither, Halloween, The Lords of Salem, Guardians of the Galaxy, Guardians of the Galaxy Vol. 2, 3 From Hell, Spider-Man: The New Animated Series, Justice League, CSI: Miami, The Munsters, Venomous Rat Regeneration Vendor, Hellbilly Deluxe: 13 Tales of Cadaverous Cavorting Inside the Spookshow International, Educated Horses, The Electric Warlock Acid Witch Satanic Orgy Celebration Dispenser, Hellbilly Deluxe 2: Noble Jackals, Penny Dreadfuls and the Systematic Dehumanization of Cool, The Sinister Urge, and The Lunar Injection Kool Aid Eclipse Conspiracy, among others.
7. January 12, 1966: Adam West Starrer Batman Premiers on ABC
When we mention anything to do with the 1960s Batman, the immediate confusion is whether we are talking about the television series or the movie. Well, although we are primarily talking about the ABC series here, it is also true that we just cannot do that without mentioning the movie too! The live-action television series premiered on ABC on January 12, 1966, and clocked a total of 120 episodes after its run that lasted three seasons, with the final episode being aired on March 14, 1968. Led by a star cast that consisted of Adam West, Burt Ward, Alan Napier, Neil Hamilton, Stafford Repp, Madge Blake, and Yvonne Craig, the series was created by William Dozier and proved to be quite a hit with the audience. The accompanying film, which was released later in July, added to the enigma surrounding Batman and soon enough, everyone wanted more of the superhero. The vehicles used by Bruce Wayne turned out to be crowd pullers too, with the Batmobile, Batboat, Batcycle, and Batcopter giving the audience a lot more to look forward to in each episode. The series was also used as a medium to serve out some PSAs that included several causes such as buying US Savings Bonds, British road safety, a PSA for the US Department of Labor, and Safety caution — which had to be addressed with news articles reporting that children were jumping off heights in an attempt to playact as Batman, Robin, and others in the series.
6. January 12, 1981: Dynasty Premieres on ABC
A show that ruled American prime time for more than eight years, Dynasty was initially slated to go up against Dallas, a series on CBS. Inspired by the lifestyles of the rich and famous, the show suffered a dismal first season. However, the makers soon thought of a new twist and the second season began climbing up the charts, making it to the Top 20 in television ratings. It gradually made its way up the charts with more twists to the tale and soon enough, in 1985, bagged the top spot as the number one show in the US. Compared to this run, the last two seasons of the show turned out to be quite disappointing for fans. This ultimately led to the show's cancelation. at the end of its run, Dynasty has clocked a whopping 220 episodes across nine seasons. The overall popularity of the show inspired a reunion in two parts and 1991 saw both these episodes ranking relatively high on the charts at number 15 for the first and number 17 for the second part of the show. The original show also inspired a new run of a series by the same name. During its nine-season-long run, the show was nominated across several categories in different awards shows, including the Golden Globe Awards, the Emmy Awards, the People's Choice Awards, and the Soap Opera Digest Awards. Among its most prominent wins are a Golden Globe Award in 1984 for Best TV Drama Series, Best Actor, and Best Actress awards, Emmy Awards for Costumes, Lead Actress, Lead Actor, and a Favorite Female Performer wins at the People's Choice Awards. Wins at the Soap Opera Digest Awards included Outstanding Primetime Soap, Outstanding Lead Actor, Lead Actress, and even Lead Villainess. Other notable wins were for Outstanding Actor in a Mature Role, Oustanding Supporting Actress, and Outstanding Female Newcomer.
5. January 12, 1985: Issa Rae is Born
A Sip with Issa Rae may be Issa's claim to headlines in recent times but the celebrity is quite well-known for a lot more than just friendly interviews with the best personalities from entertainment. Born on January 12, 1985, as Jo-Issa Rae Diop, Issa is an actor, writer, and producer, and first gained popularity through the series Awkward Black Girl that played out on YouTube. Her YouTube channel remains one of the most popular ones even today and thanks to her other works, has gained even more followers. Yet another work that Issa has gained popularity for includes the HBO series Insecure. Issa served as an actor, co-creator, and co-writer of the show that ran on HBO from 2016 to 2021. The show brought her several prominent accolades, including nominations for the Golden Globe Awards and Primetime Emmy Awards. As a writer, Issa has tasted the same levels of success, with her memoir, The Misadventures of Awkward Black Girl making it into the New York Times Bestsellers List. Apart from being inducted into the Time magazine 100 list of the most influential people in the world in 2018, Issa also has to her name several other works including Black Twitter Screening, A Bitter Lime, The Hate U Give, The Photograph, Sweet Life: Los Angeles, The Lovebirds, and Protect and Serve, among others. On television too, she has quite a long list of works to her name, from How Men Become Dogs and Little Horribles to Words With Girls and A Black Lady Sketch Show. Issa has also been a part of several music videos with artists like Pharrell Williams, D Smoke and SiR, Jay-Z, Amine, Drake, and TeaMarrr. While she has to her name dozens of nominations across several awards shows, the wins to her name include Black Reel Awards, NAMIC Vision Awards, Satellite Awards, BET Awards, and NAACP Image Awards.
4. January 12, 1997: 23rd People's Choice Awards
The Pasadena Civic Auditorium in Pasadena, California stood witness to a glittering evening filled with celebrities and stars making a beeline to applaud and praise some of the best works and performances from pop culture at the 23rd People's Choice Awards held on January 12, 1997. Some of the titles that made it into the winner's list included ER in the category of Favorite TV Drama, Millennium in the category of Favorite New TV Dramatic Series, Seinfeld in the category of Favorite TV Comedy, Days of Our Lives in the category of Favorite Daytime Serial, Cosby in Favorite New TV Comedy, and The Nutty Professor in the Favorite Comedy Motion Picture category. Celebrities who registered wins during the course of the evening included Reba McEntire as Favorite Female Musical Performer, Garth Brooks as Favorite Male Musical Performer, Tim Allen as Favorite Male TV Performer, Mel Gibson as Favorite Motion Picture Actor, Sandra Bullock as Favorite Motion Picture Actress, Bill Cosby and Michael J. Fox as Favorite Male Performers in a New TV Series, Oprah Winfrey as Favorite Female TV performer, and Brooke Shields as Favorite Female Performer in a New TV Series.
3. January 12, 2001: Lizzie McGuire Premieres on Disney Channel
An American comedy that had Hillary Duff playing the title role as and in Lizzie McGuire, this series, although it only lasted for a couple of seasons and 65 episodes, was quite a popular piece of entertainment to take over the teen audience at the turn of the century. The show first premiered on January 12, 2001, and was created by Terri Minsky. In addition to Hillary peppy's screen presence, others who added to the magic of the show as part of the case included Lalaine, Adam Lamberg, Jake Thomas, Hallie Todd, and Robert Carradine. During its run, the show received its share of accolades from the industry, thanks to its realistic depiction of friendship amongst teens as well as the general struggles that make their life a lot more memorable as they grow up. Some of the wins included a Kids' Choice Award as Favorite Television Show in 2002 and 2003, and a Young Artist Award for Amy Castle in the category of Best Performance in a TV Comedy Series: Guest Starring Young Actress. The series also enjoyed several nominations across several awards shows including the ALMA Awards, the Writers Guild of America Awards, the British Academy Children's Awards, the Imagen Awards, the Young Artist Awards, and the Primetime Emmy Awards. Although a revival series was in the works later, the project fizzled out after Terri Minsky left it halfway. There was, however, a movie that did quite well and was welcomed by fans — The Lizzie McGuire Movie.
2. January 12, 2003: 29th People's Choice Awards
The 29th People's Choice Award went down at the Shrine Auditorium in Los Angeles, California, on January 12, 2003, and had Tony Danza as the host for the evening. Some of the best names in pop culture made it to the winner's list during the course of the night and soon enough, some of the most talented celebrities had their hands on the trophies. Always an eagerly awaited event, especially because the winners are decided by popular vote, this edition of the People's Choice Awards did not disappoint either. Some of the titles of works from the music, movies, and television industries included 8 Simple Rules for Dating My Teenage Daughter, Days of Our Lives, The Lord of the Rings: The Fellowship of the Ring, Spider-Man, Survivor: Thailand, My Big Fat Greek Wedding, Friends, CSI: Crime Scene Investigation, and CSI: Miami. Some of the celebrities and groups that made it to the list of winners for the night included Faith Hill, Eminem, Ray Romano, Creed, Dixie Chicks, Jennifer Aniston, Julia Roberts, and Mel Gibson.
1. January 12, 2014: 71st Annual Golden Globe Awards
The 71st Annual Golden Globe Awards was held on January 12, 2014, at the Beverly Hilton Hotel in Beverly Hills, California. The event was hosted by the hilarious duo Tina Fey and Amy Poehler, and the nominations for the awards were announced by Olivia Wilde, Zoe Saldana, and Aziz Ansari. As usual, there were several brilliant works that were nominated for being extraordinary works of entertainment, but only a few winners managed to notch wins. Some of the titles that made it into the winning limelight included 12 Years a Slave, American Hustle, Blue Jasmine, Dallas Buyers Club, The Wolf of Wall Street, Gravity, Her, The Great Beauty, Frozen, Mandela: Long Walk to Freedom, All is Lost, Breaking Bad, House of Cards, Brooklyn Nine-Nine, Parks and Recreation, Top of the Lake, Behind the Candelabra, Dancing on the Edge, and Ray Donovan. Celebrities who made it into the list of winners and beat stiff competition from their peers to clock wins in different categories included Jon Voight, Jacqueline Bisset, Elisabeth Moss, Michael Douglas, Amy Poehler, Andy Samberg, Bryan Cranston, Robin Wright, Alex Ebert, Spike Jonze, Alfonso Cuaron, Jared Leto, Jennifer Lawrence, Amy Adams, Leonardo DiCaprio, Cate Blanchett, and Matthew McConaughey.
Now, That's What We Call a Great List to Wrap Up January 12!
There's so much that goes down even in a single awards event in Hollywood! Add to it the news surrounding even what the stars wear to this event, and you can only imagine how difficult it is to ignore all those tasty bites of news and bring to you only the best of it all in a nutshell. We hope you enjoyed this edition of Top 10 Events This Day in Movie and Television History. After all, we tried to bring you quite an interesting lineup, and after taking a long look at it ourselves, we're sure we've managed to do a good job! We promise to bring you plenty more, and each time, we'll let you in on exactly what went down on each calendar day in the world of entertainment. So, keep coming back for more! We will always have something interesting in store!
Tell us what's wrong with this post? How could we improve it? :)
Let us improve this post!