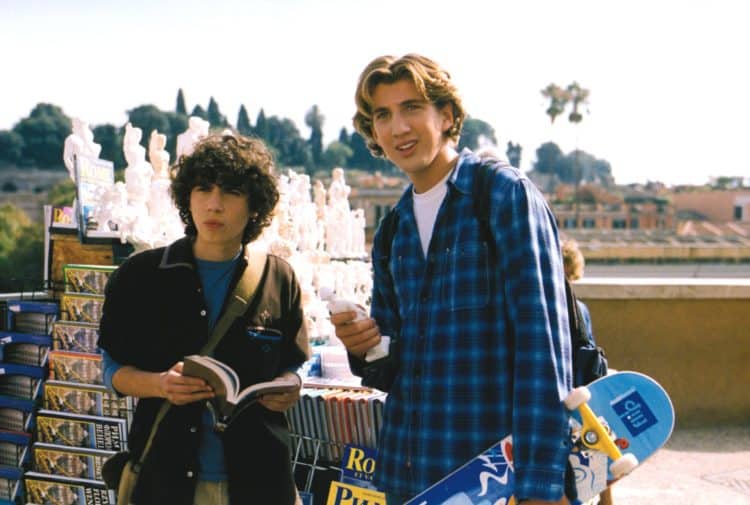 If you were a kid (or tween) in the early 2000s, then you probably remember when Clayton Snyder was one of the hottest young faces on TV. He gained a lot of attention when he was cast as Ethan Craft in the popular Disney Channel series Lizzie McGuire. Even though he wasn't one of the main characters, he left a lasting impression on viewers. As Lizzie's crush, Clayton inadvertently became a love interest for young girls all over the world. Sure, he wasn't the brightest crayon on the box, but that didn't matter to many people. Although the series could have set Clayton up for other big roles early in his career, things slowed down for him when Lizzie McGuire ended in 2004. In the years since many people have wondered what became of everyone's favorite middle school crush. Keep reading to find out what Clayton Snyder has been up to since his days on Lizzie McGuire.
Clayton Snyder's Acting Journey
Clayton Snyder was born and raised in Los Angeles, which is arguably the best place in the world to be for someone who wants to pursue a career in the entertainment industry. When discussing his childhood, Clayton told The Up and Comers Show, "It was full of opportunity. I have so much to throwback to my parents. Honestly, to grow up in such an acquaint, safe town in Seal Beach, less than a mile away from the beach, I was doing swim club and baseball, soccer and a junior lifeguard. I was going to school with amazing kids in a good community. I was doing Boy Scouts. I was in a band. I was doing alto saxophone and doing acting classes, voice classes, dance classes, I was all over the place. I have no idea how I did that let alone how my parents facilitated that." It's unclear how he got into acting, but he was about 14 years old when he started his professional acting journey. Lizzie McGuire was his first TV opportunity, and he also reprised his role as Ethan in the 2003's Lizzie McGuire Movie. The role thrust him into the spotlight and Clayton did a great job of bringing Ethan Craft to life.
What Is Clayton Up To Now?
When Lizzie McGuire ended, Clayton could've easily used the momentum to segue into other roles, decided that it was time for him to lead a 'normal' life. He attended Los Alamitos High School where he was involved in the student council and graduated in 2006. He then went on to Pepperdine University. He briefly returned to acting in 2010 with a role in a project called Life Is Not a Musical: The Musical. He took another break before getting back in front of the camera once again in the 2014 mini-series Famous in Flagstaff. Since then, Clayton has been acting fairly regularly although many of his roles have been on the smaller side. However, he has also made some significant appearances in series like Mondays and Edgar Allan Poe's Murder Mystery Dinner Party. Clayton has also stepped behind the camera to do some writing and producing. In addition to his work in the entertainment industry, Ethan has also worked as a realtor in Southern California.
Even though it has been almost 20 years since his time playing Ethan, Clayton is often still recognized for the role. In fact, some people even question his intelligence During an interview with Insider, Clayton said, "It's amazing how many times I've been asked point-blank: 'Are you really that dumb?'" Lizzie McGuire fans will be happy to know, however, that Clayton is very intelligent. Things have also been going well for Clayton outside of his career. Ethan is happily married to a woman named Allegra, and he seems to be enjoying everything that life has to offer. He loves staying active and spending time outdoors. Clayton is also involved in the church and his faith is very important to him. While talking to The Up and Comer Show, Clayton discussed his religious background and the current state of his beliefs.
What Is Next For Clayton?
If you thought Clayton was past his prime as an actor, you might want to think again. He still has a lot left to offer and the next few years are going to be big for him. Clayton currently has several projects in the works including an upcoming Lizzie McGuire revival where he will reprise his role as Ethan. Although the reboot has been announced, it's unclear exactly when it will premiere.
Tell us what's wrong with this post? How could we improve it? :)
Let us improve this post!