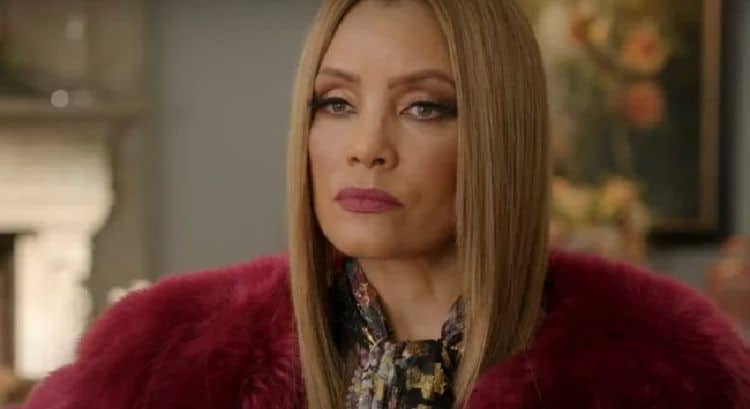 It's no secret that lots of reboots tend to fail, but Dynasty is one that has surprised a lot of people. The series, which premiered in 2017, is based on the 1980s series of the same name. This version, however, has some updates twists that have made the series a hit among today's viewers. On top of that, Dynasty has an awesome cast that has done an excellent job of bringing their characters to life. Now getting ready to enter its fifth season, viewers are excited to see what's next in the storyline. The good news is that it looks like this season is going to be full of all of the drama and plot twists that people have come to love. Keep reading to find out what we know about the fifth season of Dynasty.
What Will Season Five Be About?
One of the first questions fans have in regards to the fifth season of Dynasty is what it will be about. Like lots of great season finales, the fourth season of Dynasty ended with a pretty big cliffhanger that left viewers on the edge of their seats. If you haven't watched the fourth season yet, you might want to stop reading now to avoid any spoilers. Now that that's settled, let's talk dig a little more into how last season ended and why it could play a huge role in the future of the series. As Movie Spotify reported, season four ended like this: "Liam shows up at Blake's campaign gala to support the family. Eva arrives shortly after with a gun and bullet, hitting Fallon in the hip. Fallon falls to the ground and Liam grabs her, but she becomes weak. The family crowd around him, all panic and cry." The episode ended in a way that left viewers in suspense over whether or not Fallon (Elizabeth Gilles) would live or die. As the show's main character, it seems unlikely that she will be written out, but you never know with shows like Dynasty. At the same time, however, getting rid of a major character can sometimes be a recipe for disaster. There have been plenty of shows that were never quite able to recover after getting rid of one of its major players. That said, season five will definitely depict Fallon's fate. Other than that, however, there hasn't been any information revealed on any of the storylines. Still, we have a pretty good feeling that the season will be just as entertaining as the others. Hopefully, this season will also answer some of the unanswered questions that have been lingering.
Fan Predictions for Season 5
Despite having no solid information on what season 5 will be about, some Dynasty fans have already taken to the internet to share their thoughts on what they think will happen. It seems that many people are hoping that Fallon survives the shooting. On top of that, several fans have suggested bringing Steven Carrington's (James Mackay) character back for the fifth season. A Reddit user named FauxPoesFoes228 wrote, "Bringing him back seems like a smart business decision to me, as it would renew interest in the show, particularly for people who stopped watching it after he left." Others, however, expressed little interest in seeing the character come back to the show. Either way, it doesn't appear that there are any plans to bring him back now or in the future.
Who Will Be In The Cast?
As mentioned earlier, Dynasty's cast is one of its greatest strengths. Fans will be happy to know that it appears that all of the show's main cast members will be reprising their roles for the fifth season. Additionally, Eliza Bennet, who joined the cast with a recurring role in season four, will be upgraded to a regular cast member. Outside of that, it's unclear if there will be any new cast members joining the show. However, it seems unlikely that there will be any new people on the show with major roles.
When Will Season 5 Five Premiere?
The good news is that viewers won't have to wait much longer to find out what happens next. Dynasty's fifth season is set to premiere on December 2, 2021, and it will consist of 22 episodes. As the date gets a little closer, the network will likely release a trailer so viewers can get a better understanding of what to expect from the season. In the meantime, fans who aren't completely caught up still have a good amount of time to watch any episodes they may have missed.