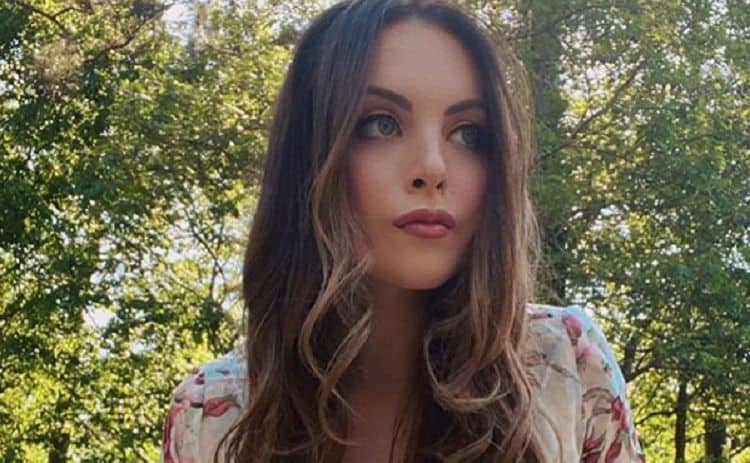 Actress and singer Elizabeth Gillies has found success early in her career and it has continued to this day. Whether on Lifetime, The CW, or Nickelodeon, she has gathered a following that continues to grow as a result of her many dramatic talents. For those who think they know everything about this rising star, here are 10 things you probably didn't know about Ms. Gilles.
1. Her middle name is Egan.
Well, this is somewhat debatable as the name Egan is more often a surname (last name). The name has an interesting history and may be an indicator of her future success. One thing we know for certain: surnames were required as a result of the government's decision to impose personal taxes some 800+ years ago. (see www.surnamedb.com for more info).
2. She is of Irish and Italian heritage.
Though there is no clear indication of this combination of fiery temperaments in Elizabeth's characters, both ancestries are known for their "passionate" exchanges with people. The Egan middle name is definitely of Irish descent, so we know that half of her is confirmed and will always be a part of her — unless she changes her name.
3. Elizabeth found success starting from the bottom up.
The dreaded local casting call is the place many aspiring talents try to get their start. These are where she got her start — though she had to attend several before finally breaking through. This shows a combination of determination and opportunism in her character, qualities that can also be seen in her singing and acting careers.
4. Her parents were not the most permissive type.
This is one of those things that makes your head scratch. Elizabeth had found her first television role in "The Black Donnellys." In fact, she was good enough to appear in three of the show's episodes. But her parents did not allow her to watch the compete show because they felt it was not age appropriate for her. So they allow her to act in a show they believed was not suitable for her age?
5. Elizabeth is actually a piece of Broadway history.
Broadway is the place many film actors find their way to Hollywood. The play "13" moved up to Broadway and was the first Broadway production to have both a cast and a band made up entirely of teenagers. It probably helped that Ariana Grande was also in the play.
6. "Victorious" was her first major acting-singing breakthrough.
Debuting on March 27, 2010, she would combine her television success with teaming up with Ariana Grade and Victoria Justice to do soundtrack duets featured on the show. While achieving considerable success with her efforts, she decided to take some time off from acting after the show was cancelled. Whether it was simply taking some time off or a sense of personal failure that required rethinking her career direction is not completely known.
7. On her "Victorious" role as Jade, she considered it to be one of her best.
Apparently she likes playing the bad girl, though to what degree is something only she knows. What she remembers most about the role is that Jade had some depth, so it afforded her the opportunity to let her acting talents shine. Playing a sociopath doesn't come naturally for some people.
8. She showed good career judgment once back from her break.
Gilles took off long enough to recharge and got back by starting over in the theatre followed by teaming up with Ariana Grande once again to do "Santa Baby." These are where her roots were, and takings things slow and waiting for opportunities to evolve made perfect sense.
9. Movies were the next stop on her return.
Lifetime presented an opportunity for her to cast the character of Callie Ross in "Killing Daddy." You'll have to see the movie to find out of Elizabeth returns to the pseudo-psychopath character of Jade but going with your strength is not a bad way to get your feet wet. What we can tell you is it is a movie about a disabled father, an inheritance, and a plan by Callie.
10. She tried comedy as an actress before returning to television drama.
The movie she took a chance on was the comedy series "Sex & Drugs & Rock & Roll." Nobody was particularly thrilled with the series but Elizabeth earned solid review for her performance, so it wasn't a total loss. She followed this minor setback with the role of Fallon Carrington in The CW's "Dynasty" in February of 2017.