In HBO's satirical dark comedy-drama, Succession, one supporting cast who stands out is J Smith-Cameron's Gerri Kellman. Although she's more popularly recognized for the role, Smith-Cameron has worked extensively in theatre, films, and television. The American actress has had quite a successful acting career, spanning over four decades.
The Louisville, Kentucky-born actress was born on September 7, 1957. However, Smith-Cameron was raised in Greenville, South Carolina. The actress began her professional acting career in 1979. Here are 9 facts you didn't know about Succession's J Smith-Cameron.
1. The TV Shows You Know J Smith-Cameron From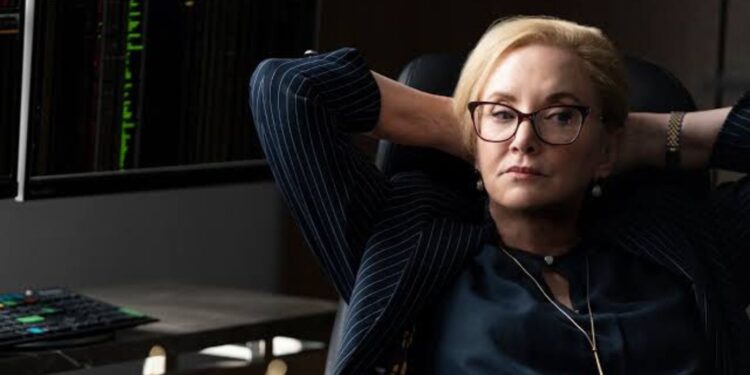 Succession has been a massive success amongst many viewers. J Smith-Cameron's Gerri Kellman was introduced as a recurring character in season 1, but became part of its main cast from season 2 to season 4. As general counsel to Waystar Royco, her role in the series became more prominent as the show progressed. However, to the shock of many, Gerri Kellman's character piqued the audience's interest when a secret sexual connection was established with Roman.
While Succession may have been Smith-Cameron's biggest role on television, it certainly isn't her first prominent role. In fact, five years before landing the role of Gerri Kellman, J Smith-Cameron played Janet Talbot in 30 episodes of Rectify from 2013 to 2016. Smith-Cameron appeared in all 30 episodes across 4 seasons as part of the show's main cast.
2. J Smith-Cameron's First Experiences Of Acting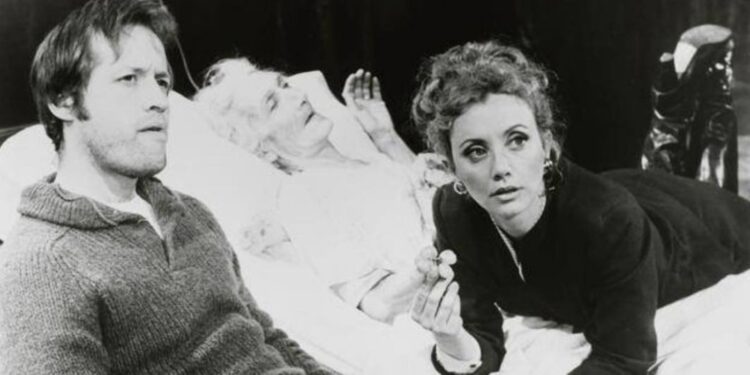 Although J Smith-Cameron comes from a line of renowned Architects (her father and grandfather), Smith-Cameron had a passion for drama and theatre. After High School, Smith-Cameron attended Florida State University, enrolling in its School of Theatre. While at the school, she became close friends with film director Victor Nuñez. Nuñez starred Smith-Cameron in her first film and in a lead role as Elly in Gal Young 'Un (1979). Smith-Cameron later enrolled at HB Studio in New York City to improve her acting skills.
3. J Smith-Cameron Chose A Stage Name For One Reason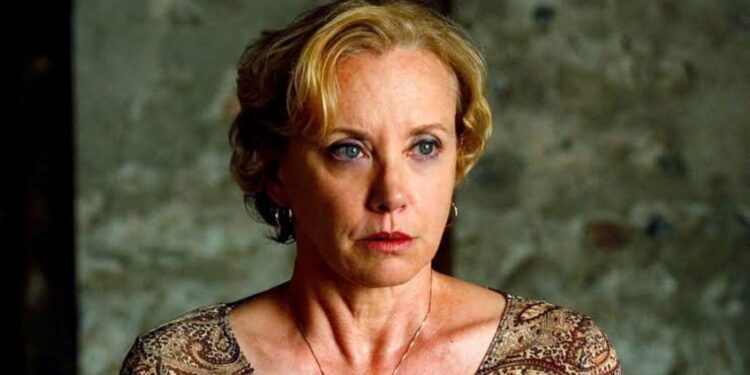 J Smith-Cameron was born Jean Isabel Smith. When she got to college, she started using the name J. Smith because she felt her first name, Jeannie, was too feminine. She continued using J. Smith until she joined the Actors' Equity Association. She was told by the Association that there was already an existing actress with the name J. Smith. To avoid confusion, she was advised to choose a unique stage name. In honor of her great-grandmother, she chose to have Cameron hyphenated with J. Smith.
4. J Smith-Cameron's Work In Theatre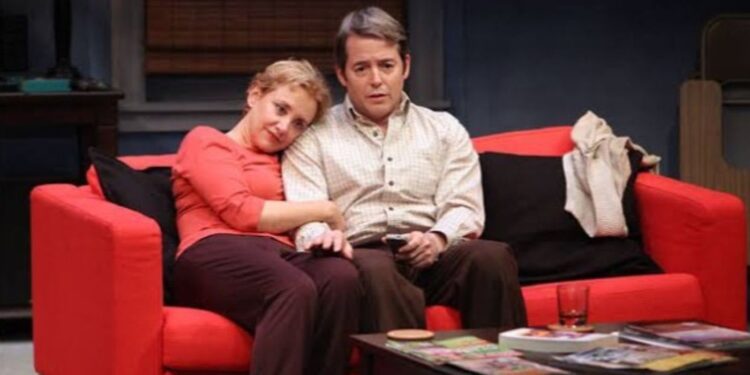 An interesting fact about about J Smith-Cameron is that she has made her mark on Broadway. She made her theatre debut in 1982 on Broadway when she played the role of Babe Botrelle as a replacement for actress Mia Dillon in Crimes of the Heart. The play was performed at John Golden Theatre in New York City. Smith-Cameron's next theatre performance was an Off-Broadway production, where she played Nancy in The Knack (1983). Since then, Smith-Cameron has performed in numerous Broadway and Off-Broadway plays, with her last credited play (Off-Broadway) in 2018. She played Alice in Peace for Mary Frances.
5. Other TV Shows The Actress Was In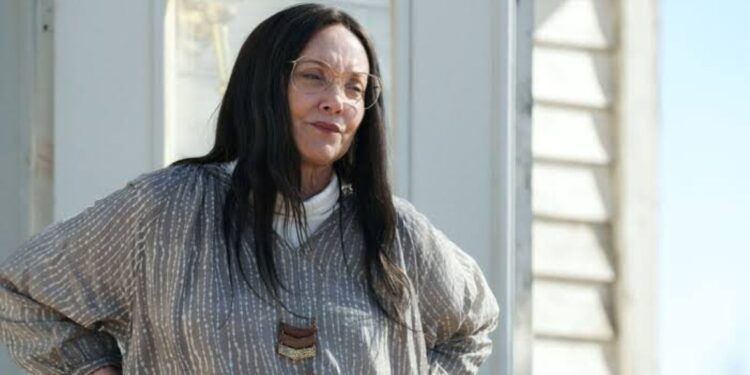 J. Smith-Cameron made her TV debut in 1984. She joined the cast of Guiding Light as Nancy Ferris in 1984 and appeared in several episodes for a year. Smith-Cameron played Ramona Luchesse in NBC/Lifetime comedy-drama The Days and Nights of Molly Dodd (1990-1991). She played Melinda Mickens in 9 episodes of True Blood (2010–2011), Mary Ferguson in Search Party (2017–2020), and Lois Roden in Waco: The Aftermath (2023).
6. J Smith-Cameron Is Married To An Academy Award Winner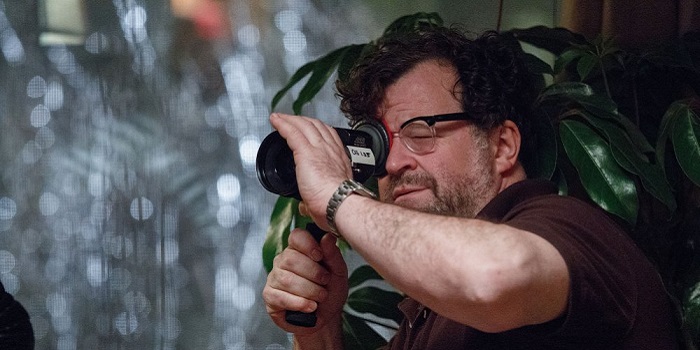 J. Smith-Cameron is married to Kenneth Lonergan. The couple got married in 2000 and have a daughter, Nellie. Lonergan is a film director, screenwriter, and playwright. He's an Academy Award and BAFTA winner thanks to his screenplay for Manchester by the Sea (2016). His other notable works include You Can Count on Me (2000) and 2002's Gangs of New York, which he co-wrote.
7. Movies J. Smith-Cameron Was In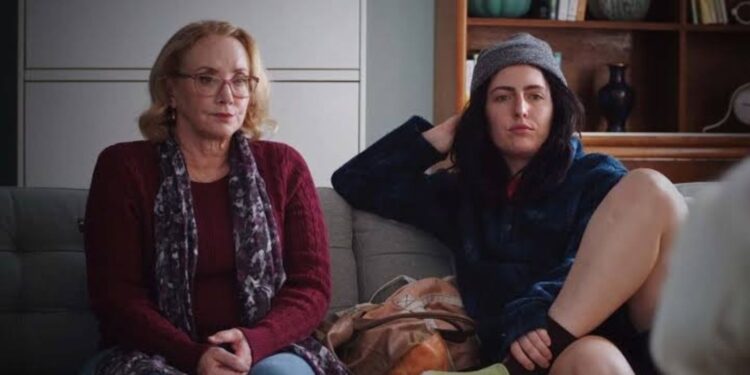 J Smith-Cameron may not be as popular in film as in television, but she has done numerous works as a film actor. Smith-Cameron played Bud's wife in 1995 Wooden Allen's comedy Mighty Aphrodite, Miss Sullivan in The First Wives Club (1996), Mabel in You Can Count on Me (2000), and the Psychiatrist in Man on a Ledge (2012). Smith-Cameron played Steve Buscemi's character's wife, Ellen Lynch, in Nancy (2018) and Sharon Shaw in B. J. Novak's black comedy mystery movie, Vengeance (2022).
8. The Nominations & Awards J Smith-Cameron Has Received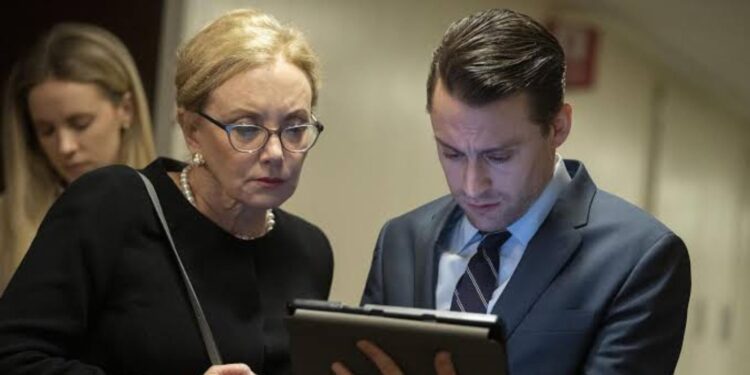 With her reputable work in theatre, it's no surprise that J. Smith-Cameron's first award nomination was a 1991 Tony Award nomination for Best Featured Actress in a Play for her performance in Our Country's Good. In 2022, Smith-Cameron was nominated for her work in Succession at Primetime Emmy Awards, SAG Awards, Critics' Choice Awards, and Hollywood Critics Association. Smith-Cameron won the SAG Awards nomination, shared with fellow cast members, for Outstanding Ensemble in a Drama Series.
9. The Actress Is Keeping Busy With Exciting Roles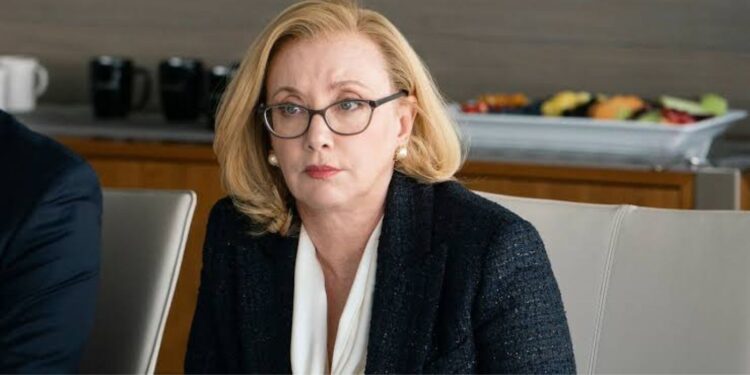 J Smith-Cameron has an upcoming film, Turtles All the Way Down, where she'll play Professor Abbott. The movie is currently in post-production with no announced release date. The movie is based on John Green's young adult novel of the same name. J Smith-Cameron will also voice the character of Barb in the animated comedy TV series, In the Know, which is still in production.