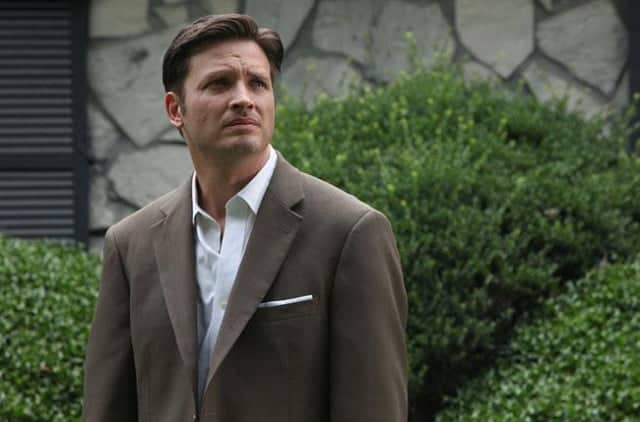 Rectify is the story of a man that was went to prison for a crime that he didn't commit. 20 years later DNA evidence exonerates him and he's finally released, but two decades of his life have gone by and things are quite different as one would imagine. Plus there's the idea that he won't be welcomed so readily back into society as he was convicted of a crime, no matter that he didn't do it, that many people believe can't be undone. The series was one that lasted about 4 seasons but managed to grip a lot of people in the way the story was told and how it could easily happen to just about anyone. In this day and age we like to think that it couldn't be possible, that such a thing could never happen any longer thanks to DNA evidence, but when you consider that human error is still a part of police work it's kind of unnerving to realize that stuff like this could still happen in a worse-case scenario.
Here are a few things about the show you might not have known.
10. This was the first original series from SundanceTV.
Any show that becomes the first to be aired by a network or affiliated network runs the risk of being ignored or hyped up so much that they can't deliver. This show didn't fall into that trap thankfully though as it went on to impress a few people throughout each season.
9. The series was created by Ray McKinnon.
If you don't recognize the name then think back to Deadwood and Sons of Anarchy. He played parts in both of those series before finally taking on this project as his own. He might not have been entirely memorable in both compared to other stars but he obviously had enough clout to start up his own production.
8. It was originally planned to air on AMC.
For whatever reason this didn't happen and eventually it was taken on by SundanceTV, an extension of AMC and a network that was still trying to establish a bit of dominance on its own. This show was one reason why anyone knows about the network it would seem.
7. Walton Goggins was the first choice as the lead.
Goggins has been seeing a big increase in his popularity over the years as he's been appearing in TV shows and movies one right after the other, proving that he has a wide variety of talents that don't keep him tethered to one certain type of character. It's unknown why he stepped away from this but it could have been a scheduling issue seeing how he's been in demand for a while.
6. The first season was very well-received.
In fact all four seasons were well-received it seems since a lot of people tended to enjoy the show and the drama it brought to the screen. There were detractors of course, just like there will always be, but a lot of people seemed to enjoy it.
5. An inmate that experienced a very similar story attested that it is very realistic.
The inmate even wondered how much of his story might have actually made it into the series since it was so similar to what he'd been through. Chances are there were a few differences that we haven't been made privy to but it would be kind of eerie to think that someone had been through the exact same thing in the same way.
4. The show depicted how being condemned for a crime and then exonerated still doesn't change public opinion.
Unfortunately this is very true since people will continue to judge a person no matter if they've been deemed innocent or not. The court of public opinion is something that doesn't often look to exonerate someone after they've been accused of a crime, no matter if the law finds them innocent. People seem more willing to hold a grudge against that innocence than to celebrate it.
3. It was nominated for a few awards.
This isn't really all that surprising since it was seen to be a favorite show of many and even the critics, a good number of them, seemed to enjoy the experience. It doesn't sound as though it was up for any major awards, but recognition is still something that any show should aspire to.
2. The show ran from 2013 to 2016.
It didn't have a long run time but it would seem that the story arc kind of came and went. If it had kept going there's a good chance that it could have dragged on and on until it was seen as a failed attempt that should have been kept short and neat.
1. It did have kind of a slow pace to it.
There was a lot to be explained to be honest, and it's not the kind of show that could be moved along without losing the feeling that it needed to convey.
It's worth taking a look to see if what people thought about it was accurate.