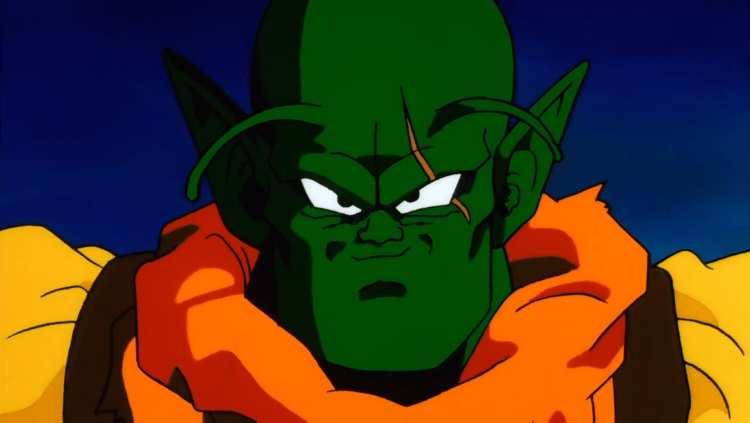 The world of Dragon Ball is quite vast, and spans multiple series like Dragon Ball, Dragonball Z, Dragon Ball GT, and Dragon Ball Super, as well as a lot of movies (including one that we never talk about…you know the one I'm talking about). Unfortunately, a large majority of these movies aren't canon, which means there's really no point in watching a lot of them, but that doesn't mean you can't watch them if you want to. One of these movies is Dragon Ball Z: Lord Slug. Released in 1991, Dragon Ball Z: Lord Slug is the fourth Dragon Ball Z movie ever released, but is it even worth watching now? Before you read any further, it's important for you to know that there will be spoilers for Dragon Ball Z: Lord Slug ahead, so if you want to skip those spoilers, I would go right to the end of the article.
Plot
First up, let's talk plot. Dragon Ball Z: Lord Slug begins with Gohan travelling to meet Piccolo with Icarus (the young dragon he met in Dragon Ball Z: The Tree of Might), to show off his new whistling and dancing skills. They begin their incredibly awkward and just all-around strange and pointless ritual, all while bothering Piccolo during his meditation in front of a waterfall. He suddenly looks as though he's in pain, and yells at Gohan to stop whatever he's doing. I thought this whole scene was entirely pointless and didn't make any sense, but it comes back around near the end of the movie, however, I do still think that they could have done it a bit differently. Immediately after Gohan stops whistling, both he and Piccolo sense a disturbing threat, and the movie cuts to Bulma and her father, who are keeping watch of a meteor that is supposedly housing life and is heading toward Earth at an alarming rate. It turns out that this meteor is a planet that has been frozen by the evil Lord Slug and his minions. Lord Slug sees that Gohan has a Dragon Ball attached to his hat and decides that he will use the Dragon Balls in order to give himself eternal youth. Eventually, he is able to collect all seven balls after reading Bulma's mind and finding the dragon radar.
He summons the mighty dragon Shenron, and his youth is restored along with his strength. Gohan mounts a solo assault, but ultimately needs to be rescued by Piccolo, who then aids him in his fight against Lord Slug's henchmen. Piccolo ends up defeating the henchman "Wings," but has to save Gohan from "Medamatcha" by jumping in front of an energy blast that was intended to kill Goku's son. Goku and Krillin arrive to pitch in and Goku effortlessly destroys Medamatcha and the other henchman "Angila." It is then that Lord Slug appears from his spaceship and does away with Krillin. This, along with pretty much everything else that's been going on, throws Goku into a fit of rage and allows him to access what seems to be a part of the legendary Super Saiyan abilities. Goku breaks Slug's arm, but to his surprise, Slug rips it off and regrows it. Surprise, Lord Slug is a Super Namekian! He grows to towering heights, and is about to crush Goku when Piccolo rips off his own ears and tells Gohan to start whistling again (I guess it really is that bad!) Since Slug is a Super Namekian, he has even more sensitive ears, which leads to him loosening his grip on Goku, allowing Piccolo to transfer some of his power to the Saiyan. He then is able to siphon off some energy from the Sun to form a Spirit Bomb and launches it at Slug, killing him and destroying the machine that was freezing the planet.
Animation
The animation for Dragon Ball Z: Lord Slug is pretty solid. There's some pretty minor frame anomalies that appear on-screen every once in a while, but nothing that's particularly noticeable. I think the biggest thing to me was that this was the first time that we actually got to see any bit of Goku becoming a Super Saiyan, which looks significantly different than it does in the series. I'm assuming this is due to the fact that Goku isn't accessing all of the Super Saiyan power, but it is interesting to note how different it looks.
Fights
I actually quite liked most of the fights in Dragon Ball Z: Lord Slug. I thought that while they were pretty short, there were quite a few of them, and a lot of them were back-to-back, which made them feel a lot longer. I also loved how Goku fought in this movie, he had some witty comebacks and when Goku deflected Angila's "mouth-laser" back into his mouth, causing him to explode, I thought that was brilliant. I can't help but think that Medamatcha was also the inspiration behind Gotenks' "Super Ghost Kamikaze Attack," which never really did make much sense to me.
Is it Worth Your Time?
So, is Dragon Ball Z: Lord Slug worth your time? Well, honestly, I found that this movie had a pretty hard time keeping my attention. I thought most of it was pretty boring and quite a large portion of it was just pointless (like Gohan dancing), but the fights are cool. I was also not really a huge fan of Lord Slug or any of his henchmen, to be honest with you. This movie definitely has its moments, but isn't really worth more than a quick YouTube search to find the highlights. I would probably take a pass on this one, unless you're just really into Dragon Ball Z.