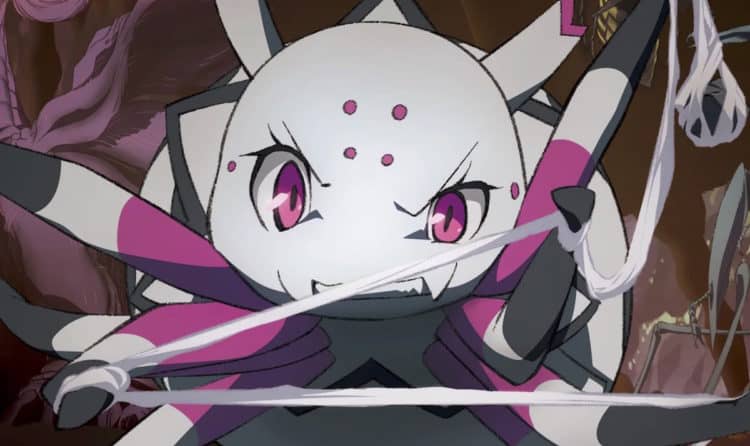 It's nearing the end of Winter and that means we've got a list of the best anime fights of the season. Crunchyroll was kind enough to put together a list of the best fights from this past season including scenes from popular titles such as Dr. Stone, Jujutsu Kaisen, and Attack on Titan. While the term "best" is certainly subjective to each and every viewer, there is a sort of overall consensus that most fans agree upon when considering a fight to be "good." Since I've started using Crunchyroll, I've found myself branching out into more anime and have recently started watching So I'm A Spider, So What? on the platform (another entry on this list) and I can definitely see that it's got potential. So let's take a look and see if you agree with Crunchyroll's list of the best anime fights this season! I'll try not to go into too many spoilers, so that you can see for yourself why some of these fights have made the list.
Senku vs. Tsukasa (Dr. Stone)
Starting off, we've got Senku vs. Tsukasa from Dr. Stone. According to Crunchyroll's official description of Dr. Stone, "Several thousand years after a mysterious phenomenon that turns all of humanity to stone, the extraordinarily intelligent, science-driven boy, Senku Ishigami, awakens. Facing a world of stone and the total collapse of civilization, Senku makes up his mind to use science to rebuild the world. Starting with his super strong childhood friend Taiju Oki, who awakened at the same time, they will begin to rebuild civilization from nothing…Depicting two million years of scientific history from the Stone Age to present day, the unprecedented crafting adventure story is about to begin!" Do you think that the fight between Senku vs Tsukasa belongs on this list?
Gojo vs. Sukuna (Jujutsu Kaisen)
Next up, we've got Gojo vs. Sukuna from Jujutsu Kaisen. The official description given by Crunchyroll reads: "Itadori Yuuji is a boy with tremendous physical strength, though he lives a completely ordinary high school life. One day, to save a classmate who has been attacked by curses, he eats the finger of Ryomen Sukuna, taking the curse into his own soul. From then on, he shares one body with Ryomen Sukuna. Guided by the most powerful of sorcerers, Gojou Satoru, Itadori is admitted to Tokyo Metropolitan Jujutsu Technical High School, an organization that fights the curses… and thus begins the heroic tale of a boy who became a curse to exorcise a curse, a life from which he could never turn back." Is the fight between Gojo and Sukuna good enough to belong on this list of the best anime fights of this season?
Eren vs. War Hammer Titan (Attack on Titan)
Perhaps my favorite anime so far of 2021, Attack on Titan literally revolves around badass fighting. According to the official description of the show on Crunchyroll, "Known in Japan as Shingeki no Kyojin, many years ago, the last remnants of humanity were forced to retreat behind the towering walls of a fortified city to escape the massive, man-eating Titans that roamed the land outside their fortress. Only the heroic members of the Scouting Legion dared to stray beyond the safety of the walls – but even those brave warriors seldom returned alive. Those within the city clung to the illusion of a peaceful existence until the day that dream was shattered, and their slim chance at survival was reduced to one horrifying choice: kill – or be devoured!" The fight between Eren and the War Hammer Titan is by far my favorite fight on this list, and I definitely think it will go down as one of the best this year.
Kumoko vs. 3 Boss Monkeys (So I'm A Spider, So What?)
I've also gotten around to watching So I'm a Spider, So What? and I'm enjoying it very much so far. The official description of the anime on Crunchyroll reads: "I, the protagonist, was just an ordinary high school girl, but suddenly I was reincarnated as a spider monster in a fantasy world. Not only that, but I awakened in a dungeon filled with vicious monsters. Armed with only my human knowledge and my overwhelming positivity, I'm forced to use spiderwebs and traps to defeat far stronger monsters just to stay alive… So begins the labyrinth survival story of a girl with incredible mental strength living as one of the lowest-ranked beasts!" The fight between Kumoko and the 3 Boss Monkeys is definitely solid and while it isn't the most thrilling like the fight between Eren and the War Hammer Titan in Attack on Titan, it shows Kumoko's development as a character and she learns how to outsmart even the toughest opponents, as well as hones her new Spider Venom skills. She is also faced with quite a scare at the end, though I'll let you see for yourself.
Rimuru vs. Hinata (That Time I Got Reincarnated As A Slime)
Coming in at number 2, the fight between Rimuru and Hinata from That Time I Got Reincarnated As A Slime is next on Crunchyroll's list. "Corporate worker Mikami Satoru is stabbed by a random killer, and is reborn to an alternate world. But he turns out to be reborn a slime! Thrown into this new world with the name Rimuru, he begins his quest to create a world that's welcoming to all races." That Time I Got Reincarnated As A Slime as well as So I'm A Spider, So What? are both very similar in concept, so it makes sense that at least one fight from each series would show up on this list.
Elsa vs. Garfiel (Re:ZERO)
Finally, we've got Elsa vs. Garfiel from Re:ZERO. According to Crunchyroll, "Natsuki Subaru, an ordinary high school student, is on his way home from the convenience store when he finds himself transported to another world. As he's lost and confused in a new world where he doesn't even know left from right, the only person to reach out to him was a beautiful girl with silver hair. Determined to repay her somehow for saving him from his own despair, Subaru agrees to help the girl find something she's looking for…"
Do you agree with this list of the best anime fights this season? Personally, I would have put Eren vs. the War Hammer Titan at #1. Now, if you'll excuse me, I have some anime to watch.
Tell us what's wrong with this post? How could we improve it? :)
Let us improve this post!