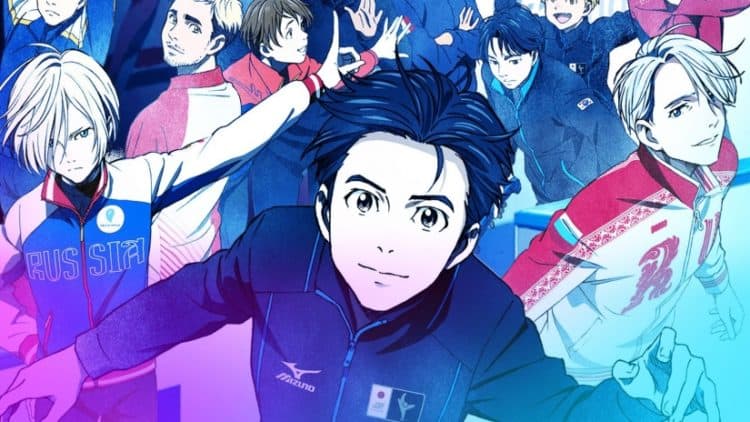 Yuri on Ice is a popular anime television show that comes from Japan. It's about an individual that participates in figure skating competition, hence its name. Currently, it's made it through one season and it did pretty well. As a matter of fact, it did well enough that it left a lot of fans wondering if there would be a season two and if so, what they might expect from it.
As it turns out, the show, which airs over the internet, has become so popular with actual figure skaters that people all over the world watch it. This has left many wondering how long they will have to wait for season two, not to mention anticipating what types of plot twists will exist. Here's what's known so far.
This is the part where a lot of fans might get disappointed, at least at first. There is a Yuri on Ice movie that's coming out and nothing has been said about season two so far. Season one ended in December of 2016 so it's been almost two years since any new episodes have been produced. The fact that the company that produced that initial series is working on the movie probably means that there won't be any series coming until that movie is completed. At least. right now, it looks like the movie will be ready to go before June 2019 so fans might have to wait for that as their next Yuri on Ice fix.
As previously mentioned, there is no definite release date for season two. At this particular moment in time, it's not even certain whether or not a season two will ever take place, although there is no reason to think that it wouldn't. Some people have even brought up the possibility that season two might be released concurrently with the movie. That certainly isn't out of the realm of possibility, although it would prove to be quite difficult for the same studio to work on both projects at the same time. If they have enough time and talent to invest in it, they might decide to surprise everyone but it doesn't seem likely that they would release both the series and the movie at the same time. That would essentially mean that the two would be competing with each other so from a financial perspective, it wouldn't seem to make a lot of sense to handle it in that particular fashion.
That certainly doesn't mean that a season two couldn't come along a few months after the movie is released. Another thing that fans have to consider is that if the movie is going to be released sometime within the first six months of 2019, it's entirely possible that they might wait until late summer or fall of that same year in order to release the next season. Perhaps they might even decide to do a one-off show that keeps fans interested while they're working on the movie. The point is, the studio isn't saying much and neither are the people that are involved with the project.
There has been quite a bit of speculation among fans wondering if the same actors will return to do their voice over parts and what the plot might look like when and if season two is finally released. The only thing that has been discussed by anyone involved with the project at any point is that if and when the next season is released, the plot will continue where it left off at the end of season one and there is no reason to think that the same individuals who voiced the characters the first time would not come back to do it again.
Granted, that's not much news. However, that's all that anyone has to go on at this point in time. People that are dedicated fans of the series are undoubtedly going to want to watch the movie. Chances are, more will be said about season two after that movie has been released and had a chance for people to see it. Until then, fans can wait and hope.
The good news is that a small little trailer of the movie has been released so if you just can't wait to see something related to Yuri on Ice, you can always go on the internet and watch that. It can be found on YouTube by simply typing in the name of the movie.