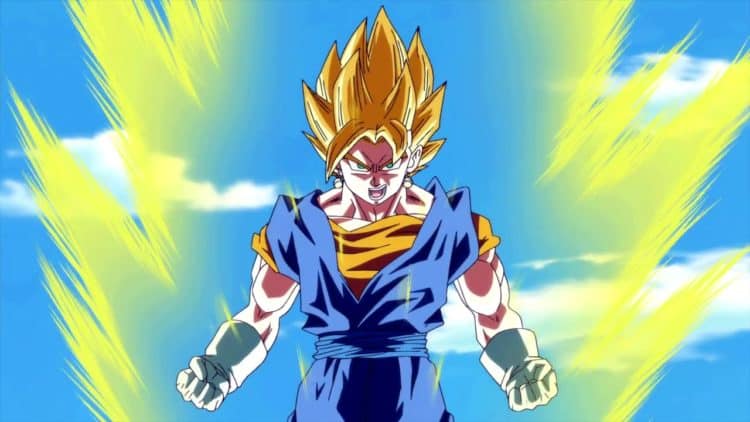 Anime being turned into live action movies hasn't been the greatest idea to ever come around so far, but with the advance in technology and filming techniques it could be time to explore this option again and try to turn it into the next big thing to hit theaters. People are after all still avid fans of anime and are wanting to see something greater, bigger, faster, and more entertaining all the time. So why not give it to them? Hiring big name actors to fulfill the roles might not always be the best idea but it would at least be something worth considering if the right people were found for the job. And this time around it might be best to plan on a few of them coming out rather than just one or two here and there so as to keep people on their toes trying to decide which one they'll go watch first and which one they're most excited for.
It could work. In the meantime here are a few anime shows that might make great live action movies.
5. Berserk
With all the buzz going around about Game of Thrones and wondering just what will come along to sate our need for this kind of thing once the series is over, Berserk seems like it might at least be balm to soothe that need since it's violent enough, is set in roughly the same time period, and features some very interesting characters that could easily make it work. The movie might have to be toned down just a bit to actually be worth seeing, but for the most part the main tenets of the show should be able to translate onto the big screen and wow the audience with the intensity of the action and the effects that would be nothing short of awesome.
4. Highschool of the Dead
The zombie craze is still very much in effect and it's good to see a zombie movie come out every now and then to keep the interest of the audience stoked. Taking place in a high school however would definitely localize it and perhaps make it a bit more personal. Considering that there were only 12 episodes to this show there would be enough to make into a 2-hour movie and probably not have a lot left over unless someone in the writing department wanted to make sure that there was enough filler to make it play out for just long enough. It wouldn't end up like The Walking Dead but it would likely be fast, entertaining, and frightening.
3. One Punch Man
It'd be kind of satisfying to see a movie about this just to see the main character develop a kind of weakness or vulnerability that he couldn't mask or hide from others. The whole idea of One Punch Man is kind of satirical and would likely have to be designed as such to make any kind of sense, but it could work as a movie largely because people do love to see over the top moments that are so crazy that no one in their right mind would do anything other than laugh to diffuse the moment. On top of that it would be up to the creators to find a way to make him a little more easy to relate to and possibly give him something he couldn't defeat with just one punch.
2. Monster
The realistic feel of this show is what would make it one of the best draws of the bunch since it does deal with a great deal of ethics and would not be for a younger audience. Learning that the man you saved went on to kill so many would be something that might weigh heavily on a doctor's mind since it would mean that you unleashed this monster onto the world and are honor bound to do something about it. Of course being a doctor it would kind of fly in the face of one's ethics to go hunting someone with the obvious intent to do them harm. This movie could be something great just because it wouldn't have an obvious resolution.
1. Dragon Ball Z
Yes, this one has had its own movie, but since that movie flopped so horribly and there have been no great attempts at anything since it stands to reason that Dragon Ball Z deserves the kind of rebirth that could really take it from being a joke among live action movies to something truly special if the right director got hold of it. This series from start to finish has been something so unique and so great that leaving it alone after a flop seems like a sin. This series deserves to be represented by a movie of such epic proportions that it would be considered a blockbuster in the making.
It'd be fun to see at least a couple of these.