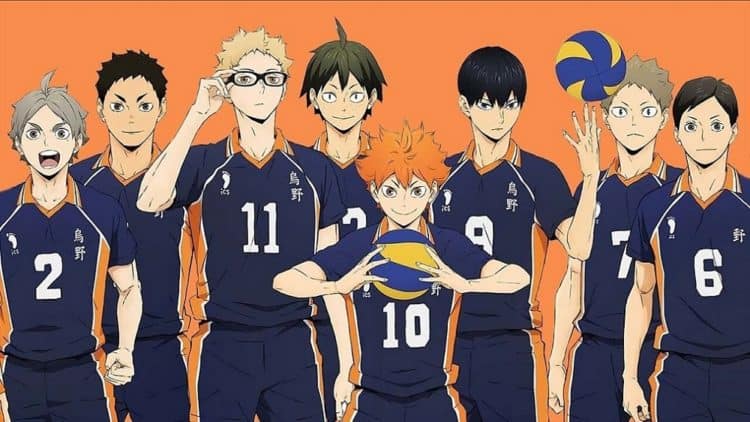 It seems like you can find almost anything on television these days, if only you are willing to look hard enough. Did you know that there is even a series about playing volleyball, a Japanese anime adapted from a light novel? You might be surprised, as this description doesn't exactly sound like something that would be riveting enough to hold your attention. However, Haikyuu has garnered a great deal of popularity, enough to last through four seasons. The question is, will there be a fifth season and if so, when?
The History of the Show
Believe it or not, the whole thing got started when the show's creator came up with the character Shoyo Hinata, who watched a high school volleyball game on television and became completely addicted to everything about volleyball. It wasn't long until the children's book that the television series is based on was created. From that point forward, things seemed to move at light-speed. The first season of the series was produced by Production IG in 2014 and additional seasons have been coming forth fairly consistently ever since then. Granted, there have been six years since the first season and present day. So far, only four seasons have aired. However, that is not at all outside of the realm of normalcy when it comes to Japanese anime. In fact, it's typically considered fairly normal to have more time than usual between seasons. Considering the fact that some Japanese anime don't get a second season for two or even three years after the end of the first, it's obvious that this particular one has developed quite a following in order to have four seasons under its belt.
Season Five
Like so many other Japanese anime television programs, there is no official word about whether or not there will be a season five, at least not yet. That said, there have been some definite hints that another season may be forthcoming. For example, there was the message congratulating everyone involved for their hard work at the end of the last season. That message went on to say that the entire team was looking forward to continuing the story. Oddly enough, the only place this message showed up was on the English language version of the series, something that has baffled a lot of Japanese fans. Nevertheless, some of the signs do seem to point to a fifth season, even if the studio hasn't officially confirmed it just yet.
It Takes Time
One of the things that can potentially trip up a lot of fans is the fact that production schedules just aren't what they used to be. Many years ago, a single show would run as much as 16 to 24 episodes in a single season, go on a three-month hiatus and then start filming again for the next season. As a result of the filming schedule, those types of the projects had to have the green light to film the next season early on, sometimes even before the previous season had wrapped filming. These days, things are a lot different. Filming schedules aren't the same anymore, thanks in large part to the ability to stream programs on a variety of streaming platforms that allow filming to take place on a year-round basis. In addition, Japanese anime in particular has always endured a rather arduous schedule, with studios working on projects like they had gone insane, only to turn those projects out and then not say any more about them for months on end. It's important to note that the first three seasons of this particular series aired consecutively from 2014 through 2016. After that, it was quite a long time before the fourth season aired and what it did, it was split into two halves. As a result, it may be a while before the studio gives any official word about a fifth season.
A Brand New Plot
So far, the previous four seasons have been somewhat connected to each other. There has been speculation that if and when a fifth season comes along, it will have an entirely new plot that has absolutely nothing to do with any of the previous seasons. Does that mean that the studio was running out of material upon which to base its stories? Perhaps it just means that they're trying to take the story in a new direction or that they would like a fresh perspective on things. At any rate, it's all speculation at the moment, as nothing official has been decided. On one hand, it's hard to imagine that the studio will decide to go with an entirely different plot that is completely separate from everything else. After all, they have been able to base their success thus far on the stories that they've created. On the other hand, it makes sense on some level to do something different. It can be difficult to base five seasons of a series on something like playing volleyball. Perhaps the studio agrees, feeling like it is now necessary to add a little more depth to the characters while simultaneously creating new adventures for them to go on that don't have as much to do with the original storyline. Either way, there is a bit of a gamble involved. If they keep the story the same, some dedicated fans are likely to be happy while others may grow bored with the project as a whole. Conversely, changing things will undoubtedly make some people happy, but it could alienate the show's most devoted fans.
At the end of the day, it is virtually impossible to predict whether or not the studio will decide to move forward with a fifth season. That said, it does seem like a fifth season of this series is far more likely to happen than some of the other options that are out there. This one has a greater fan base and has in the past been more successful than a lot of the other Japanese anime television series in existence. That fact alone might just be enough to get it a fifth season but for now, fans will have to wait and see.