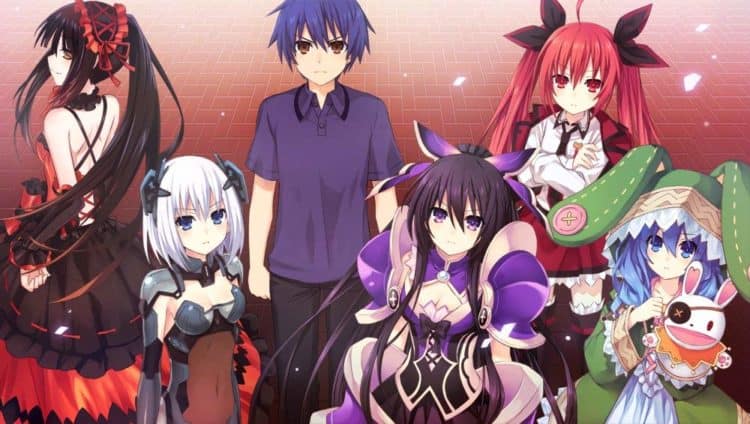 If you're interested in finding out more about Date A Live season three, you'll be glad to know that there are definite plans in the works to create a third season. There are two distinct tracts involved with Date A Live, the one that exists with the novels and the one that has been adapted for the first and second season of the anime show. These two are very different from each other, even going as far as focusing on different main characters. In short, many people believe that there is not a lot in common between the two except for the name and a few issues throughout the plot. That being said, there are plenty of people that are fans of the show and they have been anxiously awaiting news about a third season for quite a while.
At the moment, it isn't yet known exactly when this third season will be released but it is known that it will occur sometime next year. That means that fans won't have to wait very long, especially if it ends up being released sometime earlier in the year. While that's not a guarantee, it is a definite possibility so it's worth watching out for. However, the fact that they haven't released an exact date yet also leaves the door open that they could release the show much later in the year. At the moment, only time will tell.
Constantly, there are just a few other things that are also known about the upcoming season. Fans will undoubtedly be happy to know that the majority of actors that voiced the first two seasons will be coming back for the third round as well. While this might not seem quite as important in an anime series as it is in a series where fans are able to watch the actors on the screen, it still matters a great deal because each actor brings his or her own charisma to the show through voice inflections and other similar traits. It doesn't take long for fans to become attached to a certain character and in many cases, they become equally attached to the actor who plays that individual. Therefore, they're happy to know that there won't be a great deal of changes in this particular area.
It's also known that just like seasons one and two, season three will not focus that much on the graphic novels. Instead, it will be its own story and it will be completely capable of standing on its own two feet, making it possible for someone to watch the anime show who has never even read one of the novels to begin with. This is a definite departure from many other anime shows, as the overwhelming majority of them follow the light novels to the letter. In this particular case, that has never really been something that they chose to do so this is just a continuation of the way they have approached seasons in the past.
One last thing is known about the third season and this one might not make fans too happy. The production company that handled the first two seasons will not be involved with season three. That's right, everything has been moved to a new studio for the third season so there might be some slight differences between the previous seasons and this one. At the moment, the studio says that it will do everything in its power to keep things the same. Obviously, studio officials are not exactly in a big rush to start changing a lot of things because they want season three to be successful. It's a lot less likely that this will happen if they start changing the storyline and adding or deleting characters in an attempt to make the story their own. Instead, they're better off changing the status quo and allowing fans to become more comfortable with the idea of a show being produced by a new studio. Therefore, they don't really plan on messing around with the basics of the story, at least not at first.
When it's all said and done, fans may not be able to tell any difference between the first two seasons and the third one, even with a new production company. On the other hand, there might be a lot of differences that are glaring them right in the face from the beginning. This is something that no one will know until the season actually premieres and people have a chance to see a few of the episodes for themselves.