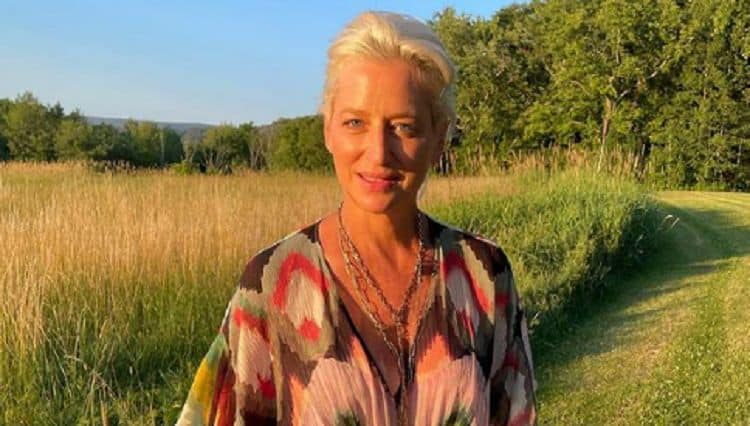 The only people asking the question, "Who is Dorinda Medley?" are those who have been living under a rock for the past 30-ish years. She began her life of fame when she founded her own company in London called DCL Cashmere, where she dressed clients such as Princess Diana. Following her divorce from husband number one, she wed Dr. Richard Medley of New York, and began working on her philanthropy alongside her husband until his 2011 death. She really began living a life of fame when she joined the cast of the Real Housewives of New York City in 2015, and her life has not been the same since. It's thanks to Dorinda, however, that we all got to know the lovely Marco "The Butler," who is employed at Blue Stone Manor, her home in The Berkshires. Fans of Dorinda's love her, but it's Marco the world has more than a few questions about right now. Namely, is Marco *really* the butler, or is he something more?
The Real Housewives Ultimate Girls Trip
Before we talk about Marco, we have to preface his story with another. Filmed in April 2021 in Turks and Caicos, this show was a massive success. The show filmed a second season at Medley's house in Massachusetts in September of 2021, and she invited a few girls from the franchise to live with her for a while. The women she invited include former Beverly Hills housewives Taylor Armstrong and Brandy Glanville, Orange County wives Vicki Gunvalson and Tamra Judge, Atlanta wives Eva Marcille and Phaedra Parks, and NYC wives Jill Zarin and Dorinda Medley. However, the most important person on the show turned out to be none other than Marco the Butler. Blue Stone Manor is rumored to have once been a speakeasy, and she loved the house from the time she was a child living down the street from the house. Her dreams became her reality when her husband purchased the manor in 2005 and gifted it to his bride on their wedding day. She's since rehabbed the home and employs a staff to care for it on her behalf.
Is Marco Really the Butler or a Hired Actor?
Because he seems a little bit cavalier about his job on the show, fans have decided that he simply is not the butler and that he's an actor hired to make things more entertaining for the show alone. However, we aren't sold on that one. For one, he is hilarious, and we get the feeling that he was playing it up for the camera. Additionally, he comes across as super relatable and entertaining, and why wouldn't someone with a great personality also be a great butler? He kept the ladies laughing and entertained, and he did do his job even if fans of the show are not entirely certain that he took it as seriously as he should. When he let the guests eat in their guestrooms, Dorinda wasn't super thrilled. It's not something she cares for or allows, and Marco didn't seem to be troubled by it with an off-hand comment that he did not think she'd be so forceful of the rules when it was her own friends visiting the manor.
Of course, fans are also curious if he really is the butler based on the fact that Medley and her friends encouraged him to go about removing his clothes in what you can only refer to as a striptease. Would any other butler do this? Does he get paid extra for removing his clothing and dancing like a stripper? We don't know, but we do know that the ladies loved it, and those watching the show suffered only mild second-hand embarrassment while also cringing in the midst of each laugh as he very provocatively removed his clothing and went about his life for the ladies.
Do We Really Care if Marco is the Butler?
The world wants to know if Marco is the butler, but we have a more important question to ask: Who cares if he is the butler? He's good television, and what's more important than providing entertainment than bringing about a handsome butler who is cavalier enough to not do his job and not take his boss seriously, but acts as he must absolutely strip down for the ladies when his boss asks it of him? We don't know if Marco is a butler, but we do think there's a good chance he has a second job option going for him if he really wants it – hired help who does it all from stripping to cleaning to directing the household help. It could be a profitable new business venture if we are being honest.