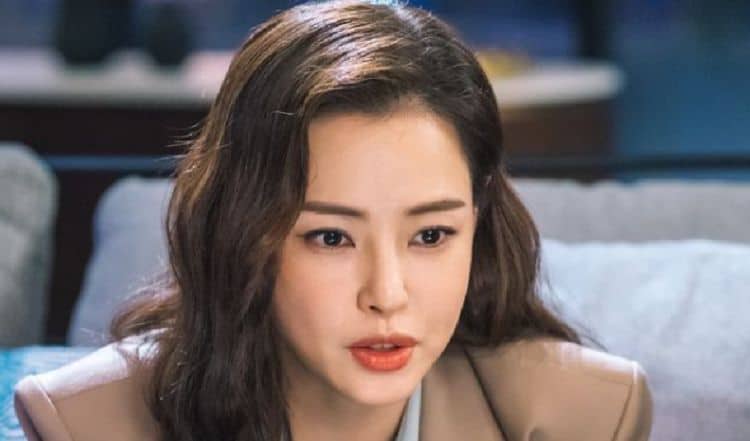 Born Lee Hanee, she is now known to people all over the world as Honey Lee. For more than 15 years, she has been working hard to make a name for herself in the entertainment industry. From acting to singing, she has proven that there is much more to her than just a pretty face. No matter what kind of project she's working on, Honey is the kind of performer who always puts on a memorable show. Recently, however, the attention she's getting hasn't been for her work. Honey has been in the headlines after news broke that she had gotten married. Although she's still keeping the details of her relationship under wraps, it appears that she is genuinely happy. Keep reading to learn 10 things you didn't know about Honey Lee.
1. She Has Theater Experience
When most people think of Honey's acting career, her on-screen work is the first thing that comes to mind. What many people don't realize, however, is that she also has lots of experience on the stage. She has been a part of several theater productions including Legally Blonde. That said, it's been nearly a decade since Honey Lee was in a play.
2. She Has A Master's Degree
Education has always been pretty high on Honey's priority list, and she has undergone lots of training to get where she is today. Honey attended Seoul National University where she studied traditional Korean music. She also earned a master's degree from the same school. While some people think that going to school for careers in the arts is unnecessary, it has certainly worked out well for Honey.
3. She Loves To Stay Active
Even though Honey's schedule can get pretty busy, she still likes to make time to take care of herself by exercising regularly. Whether she's going to the gym or doing yoga, staying active is an important part of her life. Not only does exercise help keep Honey in great physical shape, but it also has a lot of benefits for her mental health.
4. She Competed in the Miss Universe Pageant
In addition to the success she's had as a musician and an actress, Honey also had a successful run as a pageant contestant. Honey was crowned Miss Korea in 2006. The following year, she competed in the Miss Universe pageant where she was the third runner up.
5. She Loves Giving Back to Others
There are lots of celebrities who are out of touch with the struggles that 'regular' people face, but that isn't the case for Honey. Throughout her career, Honey has made it a point to help those in need. She has volunteered with several organizations including UNICEF. There's no doubt that she will continue to do even more charity work in the future.
6. She's A Dog Mom
Honey may not technically have any children, but has she let that stop her from being a mother? Absolutely not. Honey is a very proud pet parent and she has an adorable dog named Tofu. Unfortunately for all of the dog lovers out there, it doesn't appear that Tofu has a separate Instagram account.
7. She's A Vegetarian
Regular exercise isn't the only way that Honey likes to take care of herself. She has also been following a vegetarian diet for many years. While some people think that being a vegetarian means eating boring foods, that doesn't have to be the case. Honey enjoys trying different kinds of foods.
8. She's A YouTuber
On top of the success she's found in the entertainment industry, Honey has also found success on social media. She has a very strong online presence which includes a YouTube channel where she posts a variety of content. In addition to having more than 273,000 subscribers, Honey's channel has more than 15 million views.
9. She's An Adventurous Person
If there's one thing Honey isn't going to do, it's sit back and watch life pass her by. Instead, she likes to get out and enjoy as much of it as she possibly can. She is the kind of person who doesn't back down from challenging experiences and she loves going on new adventures. Whether it be traveling or enjoying the beauty of nature, Honey is always looking for fun things to do.
10. She's A Black Belt
Don't let Honey's pretty face fool you, she definitely isn't someone you want to mess with. She has studied martial arts for several years and she is a black belt in taekwondo. Maybe one day she'll get the chance to incorporate her love for martial arts with her love for acting.
Tell us what's wrong with this post? How could we improve it? :)
Let us improve this post!