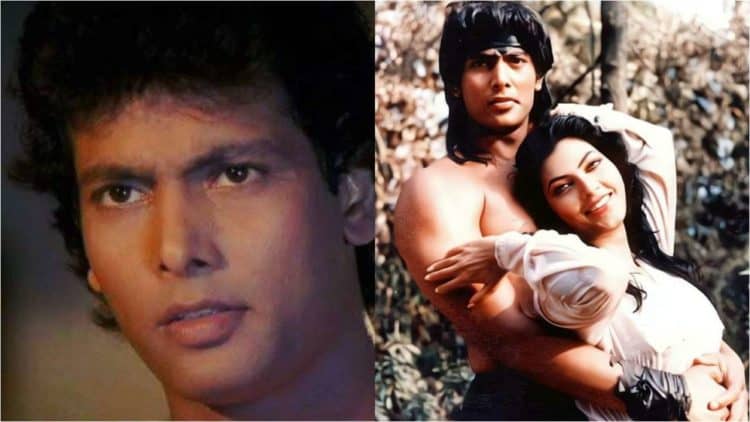 The name Hemant Birje might not ring bells for many Americans but in his home country of India, Hemant is known by many. The talented actor rose to fame in the mid-1980s for his starring role in the movie Adventures of Tarzan. Although his career has gone through lots of ups and downs over the years, he remains loved in the hearts of many people in India and other parts of the world. Recently, however, the attention Hemant has been getting hasn't had anything to do with his work as an actor. He and his wife were recently in a car accident where they both sustained minor injuries. The incident put him back in the headlines and now many people are reminiscing on his acting career. Continue reading to learn 10 things you didn't know about Hemant Birje.
1. His First Role Was His Biggest
In many cases, actors have to go through several small roles before they finally get the opportunity that changes their lives. That wasn't the case for Hemant, though. Hemant made his on-screen debut in 1985 in the movie Adventures of Tarzan. To this day, that role continues to be what he is best known for.
2. He Has Almost 100 On-Screen Credits
Throughout his career, Hemant went through several times where work was hard to come by. Despite that, he's still managed to build a solid resume. According to IMDB, he currently has 95 acting credits. However, he hasn't made any on-screen appearances in a couple of years.
3. Several Of His Movies Have Been Shelved
In addition to all the credits that are listed on his IMDB page, Hemant also starred in several movies that never ended up getting released. Unfortunately, we weren't able to find any information on why any of Hemant's projects were shelved. Oftentimes, though, movies are shelved for financial reasons.
4. His Daughter Is Also An Actress
Hemant may be the first person in his family to pursue a career in the entertainment industry, but he isn't the last. His daughter, Sayed Birje, has done some modeling and she is also an aspiring actress. At the moment, it doesn't appear that she has any official acting credits.
5. He's Not Active On Social Media
These days, being on social media has become an expectation for people in the entertainment industry. For that reason, some people may be surprised to know that Hemant doesn't have official profiles on any social media platforms. Overall, Hemant has always been a very private person.
6. He Likes To Stay Active
Early in his career, Hemant was known for his good looks and great physique. Even now that he is in his late 50s, he is continuing to show why he's earned status as a heartthrob. Hemant likes to keep himself in good shape and exercise is a part of his regular routine.
7. It's Unclear If He's Had Formal Acting Training
Since Hemant has always been a fairly private person, there isn't a lot of information about him floating around online. That said, we were unable to determine whether or not he went to acting school or received any other kind of acting training. Regardless of his path, however, he still managed to find his way to a successful career in the entertainment industry.
8. He Was Accused Of Abuse
Although Hemant has had a lot of positive moments in his career, his time in the spotlight hasn't been without its bad times. In 202, his wife accused him of assaulting her. According to reports, she claimed that he got physical with her when she tried to intervene while he abused their daughter. Although she filed a complaint with the police, it appears that the charges were dropped.
9. He Used To Be A Security Guard
Becoming an actor wasn't always in the plans for Hemant. Before landing the role as Tarzan, he was working as a security guard. That job is actually what helped him transition into the acting world. He was discovered while working and he knew he couldn't turn the opportunity down. Although he was nervous at first, he was ultimately able to pull it together and do a great job in the role.
10. He Doesn't Do Many Interviews
Doing interviews is a part of having a career in the public eye, but Hemant has managed to get by without doing very many. This is likely due to the fact that Hemant's career hasn't been as active over the last several years. When he does do interviews, however, he likes to keep the focus on his career and not on anything he may have going on personally.
Tell us what's wrong with this post? How could we improve it? :)
Let us improve this post!