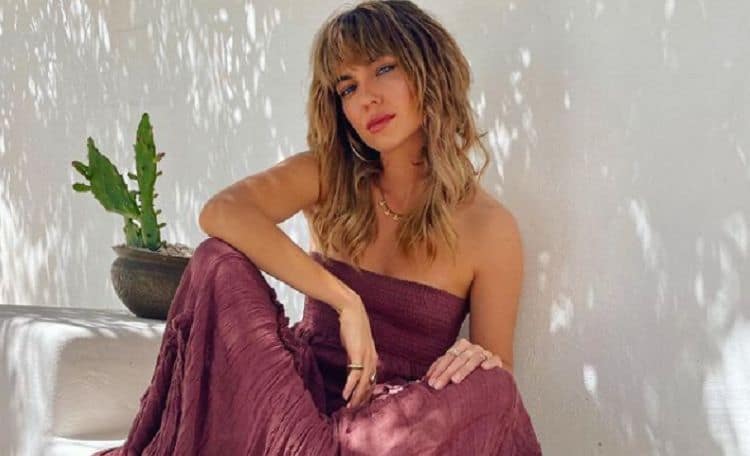 Hannah Brauer is a name you probably aren't familiar with, but that won't be the case for much longer. Hannah is a cast member on an upcoming reality show on Netflix called Byron Baes. The show centers around a group of people living in a place in Australia called Byron Bay. Although the show doesn't air until March 9, it has already gotten a lot of attention. While some people are excited about the series, there are some residents of Byron Bay who are nervous about how their town is going to be portrayed. The cast members, however, are looking forward to sharing their stories. Keep reading to learn 10 things you didn't know about Hannah Brauer.
1. She Has Acting Experience
Although we weren't able to find any official acting credits for Hannah, she has a page on Starnow.com that mentions she began acting at an early age. It also notes that she starred in two short films when she was younger. It even looks like she has undergone a little bit of acting training. Perhaps, she will use her time on Bryon Baes as a way to gain acting opportunities.
2. She Loves to Travel
From what we can tell, Hannah has lived in Australia for her whole life. However, that doesn't mean she hasn't gotten the chance to see other parts of the world. She has actually done quite a bit of traveling over the years and she has visited places such as South Africa and India.
3. She's Done Some Modeling
Hannah's acting dreams aren't the only way she's envisioned herself being in the spotlight. She also has some modeling experience under her belt. According to her page on Starnow, she was the face of a marketing campaign for a local store and was on several billboards in the area.
4. Family Is Important to Her
Not everyone is fortunate to have a close bond with their family members. Needless to say, Hannah likes to think of herself as one of the lucky ones. While it's unclear if she has any siblings, we do know that she has close relationships with both of her parents. In fact, they all work together at the company her parents' founded, Bisque Traders.
5. She Loves Fashion
Working at Bisque Traders is the perfect fit for Hannah because fashion has always been her thing. Hannah has a great sense of style and she isn't afraid to get creative with her look. No matter what the occasion is, you can trust that she is going to pull up looking like she just stepped out of a magazine.
6. She Enjoys Taking Pictures
We've already established that Hannah likes to be in front of the camera, but her Instagram profile makes it clear that she also likes to be on the other side. Taking pictures looks to be one of her favorite hobbies and she has a knack for capturing beautiful moments.
7. She Is Fairly Private
When people sign up for shows like Byron Baes, they are often perceived as people who like putting all of their business on display. However, that doesn't seem to be the kind of person that Hannah is. Surprisingly, she hasn't shared much information about herself on social media and she seems to enjoy her privacy. At the same time, however, we will probably learn a lot more about her once the show airs.
8. She Is A Dog Person
The debate over whether dogs or cats make better pets is one that has been going on for hundreds of years. Hannah, however, appears to have already chosen a side. Her Instagram posts indicate that she is a dog lover and she enjoys spending time with her family's pup.
9. She Enjoys Being By The Water
When the weather is nice, you can usually find Hannah outside enjoying it. She loves to relax by the water and soak up the sun. Fortunately for her, she seems to live pretty close to the beach. As a result, she does her best to ensure that her body is beach-ready all year long.
10. She Is A Positive Person
Let's face it, life can be hard. When you're constantly dealing with ups and downs, it can be difficult to maintain an optimistic outlook. Hannah, however, seems like the kind of person who does her best to have a positive attitude. This is also something she likes to spread to the people she comes in contact with. Once the show gets started, it'll be interesting to see if this is how Hannah is portrayed.