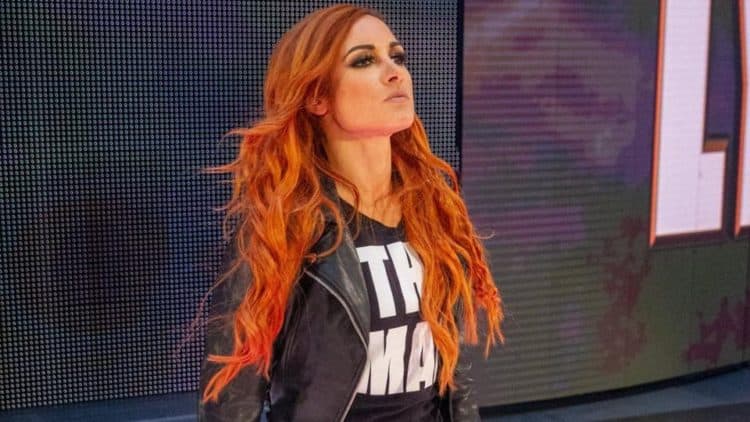 At Summerslam, RAW Women's Champion Becky Lynch came back hot by pulling off a stunning upset that saw her capture the prestigious belt within seconds. Since then, Lynch has thankfully brought the division back to elite status and will likely go into WrestleMania as the women's champion. The true question is: Who's going to beat Becky for the top WWE title? This list will highlight the five women who should beat Becky Lynch for the flagship brand's top women's belt.
Sasha Banks
Banks and Lynch have some unfinished business. Following Banks time away from the company, she returned in 2019 and these two had one hell of a brief feud that saw the RAW Women's Champion emerge victoriously. Banks and Becky also had a short rivalry last year, but that three-way rivalry was more about Bianca Belair and Becky Lynch. While the central focus on the four horsewomen is growing tiresome, Banks really hasn't a chance to really sink her teeth as champion and she truly deserves a big moment and a long reign. Plus, there are plenty of directions that WWE could go with the Lynch/Banks story if they opted to go this route. A Royal Rumble win would be an ideal way to reignite this rivalry, but given WWE's lack of control when it comes to superstars staying in one brand, having Banks win a tournament or a No. 1 contender's match for a shot at the belt would work just fine.
Bianca Belair
I know, these two are fresh off a long feud, but Belair deserves to get her comeuppance following the embarrassing loss at Summerslam. The 2021 Royal Rumble winner was coming off a solid run as the top champion on Smackdown and deserved a better end to her lengthy reign. While the Becky Lynch heel turn still doesn't make sense, it does appear that the company is building a story that the RAW Women's Champion doesn't want to face the former Smackdown star thanks to Lynch costing Belair the title in the No. 1 contender's triple threat match. Likely, Belair will win the Royal Rumble for the second straight year in a row, and while it would be nice if that opportunity went to a fresh face because the company is sorely lacking star power in the women's division, it's great that WWE is actually treating Belair as a star and she's legitimately the only logical talent to win the big Rumble. Having Belair beat Lynch will put her over huge, cementing her status as an A-list star.
Liv Morgan
Again, another talent that is coming off a feud with Lynch, but the story is already there. While the Day One finish of their RAW Women's title match was clearly botched, WWE has been painting Liv as the underdog who's on the cusp of breaking into the main event. Just like Belair, having Liv win the Royal Rumble will finally drive her back into the main event scene, and this could become a great underdog story that results in Morgan finally capturing the RAW Women's Championship at the biggest wrestling stage possible. It will also create a sense of new as a fresh face will carry the RAW brand; While Morgan doesn't exactly have the wrestling skills that Lynch has, she's tremendously improved to the point where it shouldn't be an issue with her being the face of the flagship brand.
Shayna Baszler
The company made a big mistake by not giving Baszler her much needed title win at WrestleMania 36. Baszler is a star, a veteran who has the mic skills and in-ring credibility to oversee the division. Considering the fact that Lynch was on her way out, this would've been a perfect time to experiment with a new face at the top. Asuka is tremendous, but let's be real here, her title reign was completely forgettable. That's not the "Empress of Tomorrow's" fault as it's clear that WWE had no real faith in the former RAW Women's Champion. Just like Banks and Belair, the history and story is already there between the two competitors. Baszler had been getting back to her dominant ways since her split with Nia Jax and though she's not as prominently on television these days, giving her the Royal Rumble win can easily reignite the spark that her character needs. The story is there and so is the talent, it just matters on whether WWE has enough confidence in Baszler to push her as a top star.
Naomi
An oddball pick because Naomi and Becky Lynch don't have much history as foes, but it's time that WWE capitalize on the former WWE Smackdown champion's sudden burst of popularity from several years back. There's definitely an interesting story to tell with Naomi and given Lynch status on the mic and inside of the ring, the RAW Women's Champion will surely bring the best out of the Smackdown star. This list has mainly focused on the past foes of Lynch; however, these two veterans feuding for the first time should produce great results. Naomi has won the Smackdown Women's Championship twice but has always been in the shadows of women like Charlotte Flair and Becky Lynch; A rivalry with the top WWE star will surely elevate the Smackdown talent.
Tell us what's wrong with this post? How could we improve it? :)
Let us improve this post!