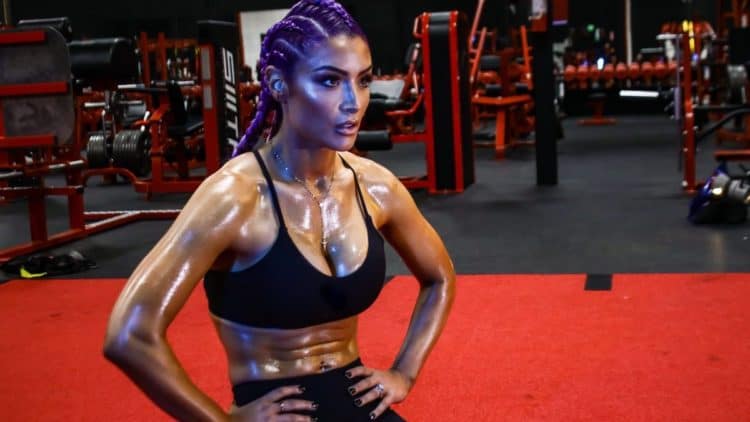 Professional Wrestling is an interesting spectrum. It's a sport that really isn't much of a sport the way boxing or MMA is. Spoiler alert, professional wrestling isn't exactly the hard-hitting and realistic sport that it often portrays itself to be. No, I'm not calling it fake. There are moves that connect, and there are moves that don't. Plus, nearly everything is scripted. The reason I'm bringing up this shocking revelation is that boxing and MMA don't particularly have the same standards as professional wrestling when it comes to marketing or sex appeal. These guys and girls are going to get punched in the face, so sex appeal matters less whenever the bell rings. Now, when it comes to brand deals and plastering your face on billboards? Being conventionally attractive certainly has its benefits. This really goes for all forms of media and entertainment, especially acting. You know the saying, "he/she is easy on the eyes." is a common thing for television and film. Actors could be considered models in a way, as their sex appeal is also taken into consideration when it comes to getting a certain role. There's a reason why you hear about actresses getting surgery to get a certain body part fixed because their manager told them to do so.
In some ways, professional wrestling is like acting. You're watching scripted entertainment for nearly two to three hours. Do you want to know why guys like John Cena, Randy Orton, or even Roman Reigns were on top of the food chain? One of the main reasons is the fact that they're conventionally attractive. Hell, a recent report from Wrestling Observer Radio documented that the reason Vince McMahon was heavily pushing Baron Corbin was that he believes the WWE star is the type that women swoon for. The Briscoe Brothers came out with a promo in 2011 about trying out for WWE in 2009 and not getting contracts because the company didn't find them cosmetically pleasing. In a recent interview with former WWE star Ember Moon, she revealed to Chris Van Vliet that she had meetings where the company officials told her that she had to dress sexy to cater to the audience better:
"I remember going to my makeup artist and saying, 'I am so unhappy.' We would have to sit through stupid meetings about how we'd have to dress sexy. I remember looking at someone else (and laughing). I cater to children. I'm not about to wear fishnet booty buttcheek shorts because we had a two-hour meeting about how to dress like Mandy Rose. That's not fair. Mandy is absolutely phenomenal and an amazing person, but not everyone is Mandy Rose. I started seeing this downslope as soon as Hunter was gone."
Now sex appeal in wrestling has been happening for decades. Not everyone talent pushed has been due to their looks, but if you pay attention, especially the women, who mostly were used as eye candy for a lengthy period of time before the whole women's evolution. But, should that matter in professional wrestling? There's been plenty of stories during the divas era where WWE creative wanted the women to fight sexier. In fact, the most infamous is Melina and Michelle McCool reportedly receiving heat backstage by management because their 2009 match was too physical like men's matches. But who watches wrestling for sexy fighting? Professional Wrestling isn't porn. We want to see these guys or girls fight in a realistic manner. Sex appeal shouldn't manner here. Are people looking at performers assets while they're moving inside of the squared circle? Obviously, I can't speak for everyone else, but I certainly don't care about looks when it comes to wrestling. The reason the divas era was such a flop because the company treated them as eye candy without any character or viable wrestling ability. Sex appeal is always going to be a viable thing in entertainment and media. However, it should never come before talent. Because it doesn't matter how attractive someone is, if they can't wrestle or have little to no character, then they won't get over.
The reason that NXT 2.0 hasn't reached the success that officials hoped isn't due to the fact that it's not sexy enough. The product is bad. It's just that simple. If wrestling fans wanted to see sexy then google would be the way to go. WWE (and any wrestling company) needs to understand that the lack of compelling stories and characters combined with tremendous wrestling is what people want to see. There's a reason that Triple H's version of NXT was so highly regarded. Sure, it failed to beat AEW Dynamite in the ratings, but NXT 2.0 is somehow getting worse ratings than the brand did during their Wednesday Night Wars, and its definitely not because the women weren't sexy enough.