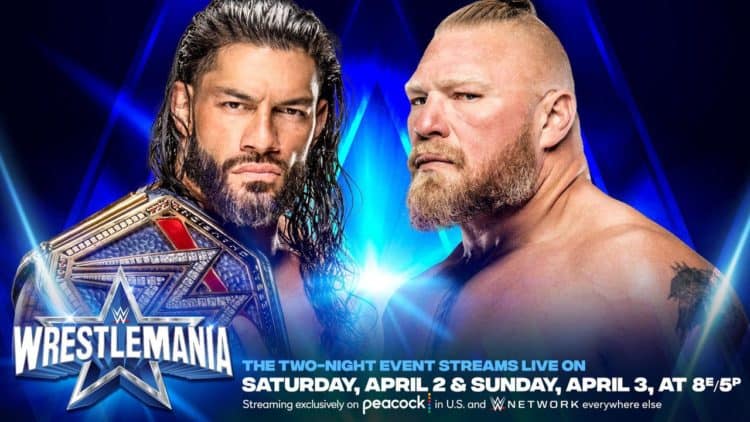 WrestleMania season has officially begun, with Brock Lesnar and Ronda Rousey winning the men's and women's Royal Rumble matches last month to secure their championship matches at the Showcase Of The Immortals. So far in 2022, the WWE has had a rocky start, with the Day 1 and Royal Rumble Premium Live Events being fairly lackluster shows. This has led the WWE to go into panic mode as WrestleMania rolls around, leaving the upcoming Elimination Chamber as the WWE's final chance to get plans in place to succeed when WrestleMania once again heads to Texas in April.
A Disappointing Start To 2022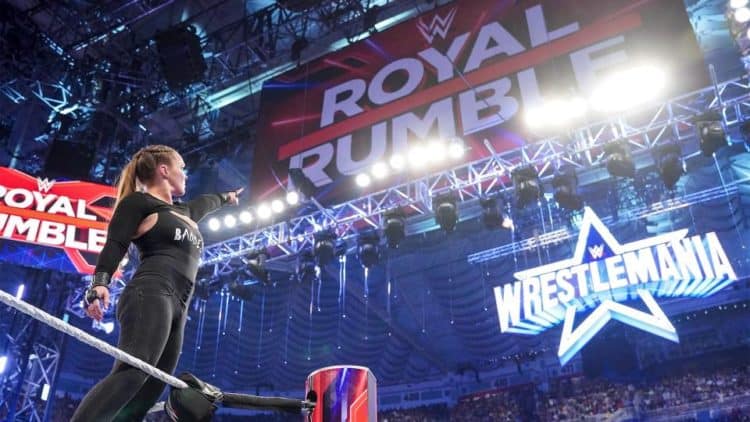 So far in 2022, the WWE has held two Premium Live Events, with both of them falling short with fans and not doing much to build towards WrestleMania outside of determining the Royal Rumble winners, and even then the winners seemed to be done for star power rather than creating a cohesive storyline. The Day 1 event was held on January 1, 2022, and was main evented by a Fatal Five-Way match for the WWE Championship that saw the then WWE Champion Big E defend his title against Seth Rollins, Kevin Owens, Bobby Lashley, and Brock Lesnar. In the end, Brock Lesnar won the match to capture the championship for the sixth time in his career. This left many fans disappointed due to it seeming that the rug was being pulled on Big E's main event push. The decision to put the title on Brock Lesnar seems rather pointless too as he lost it later in the month at the Royal Rumble to Lashley, but it likely going to win it once again later this month at Elimination Chamber.
Another match that didn't turn out as fans had hoped was the Raw Women's Championship match between Becky Lynch and Liv Morgan, with Lynch retaining her title after WWE seemingly positioned Morgan to finally capture her first championship in the company. Becky Lynch saw a meteoric rise following her organic push with "The Man" gimmick. Now, as "Big Time Becks" the Raw Women's Champion is starting to get "go away heat" with some fans, which means that they have little to no interest to seeing a performer and will often either switch the channel or find another activity to do until they're no longer on TV. It does seem like Becky Lynch will drop the title at WrestleMania to Ronda Rousey, which may explain why she retained against Liv Morgan at Day 1 as Lynch vs Rousey would seem like more of a marquee match compared to Morgan vs Rousey, but this could also indicate that Rousey's return was a more recent decision as WWE seemed to drop Liv Morgan's push quickly and without reason.
Moving over to the Royal Rumble event and it was a predictable show plagued by booking decisions that made no sense and didn't benefit either performer, such as Roman Reigns getting himself disqualified after a potential Match of The Year contender, or Paul Heyman screwing Brock Lesnar after just reuniting with him, it ruined the finish to a fantastic dream match between Lesnar and Lashley. The Royal Rumble winners, Brock Lesnar and Ronda Rousey were very predictable too, with fans immediately knowing the outcome of the match as soon as they entered, meaning that the previous 45-50 minutes of the match was meaningless as it didn't have an "anyone can win" feel to either of them.
Elimination Chamber Has Another Predictable Card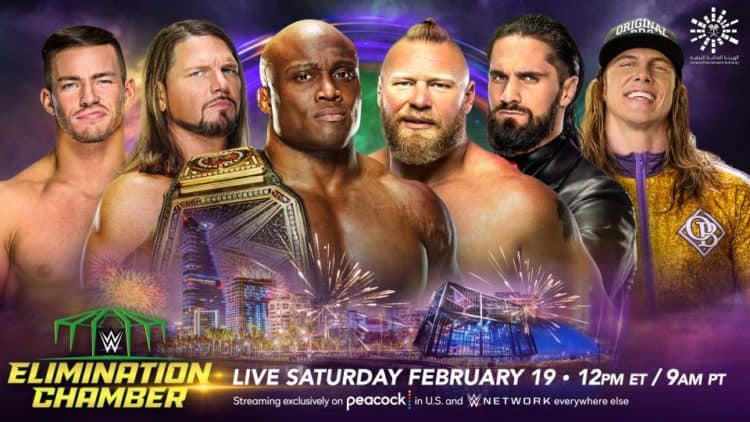 With WWE once again heading to Saudi Arabia later this month to hold the Elimination Chamber event, they are playing things safe with the card, with the outcomes being extremely obvious. The main event of the show will see Bobby Lashley defend his newly won WWE Championship against Brock Lesnar, Seth Rollins, Austin Theory, Riddle, and AJ Styles inside the Elimination Chamber. It is extremely likely that Brock Lesnar will win the match as the rumored WrestleMania 38 main event is Roman Reigns vs Brock Lesnar, meaning their match will either be a Title Vs Title match, or a unification of the two championships.
The only mystery on the card is the final entrant in the women's Elimination Chamber match, which will see the winner challenge Becky Lynch for the Raw Women's Championship. Despite officially challenging Charlotte Flair for the Smackdown Women's Championship at WrestleMania 38, Ronda Rousey is currently in a feud with Becky Lynch on Raw, which indicates that she will likely be the final entrant in the match and will win it to challenge Becky Lynch, making it a Triple Threat match at the Showcase Of The Immortals which will see Ronda Rousey take on both Charlotte Flair and Becky Lynch for both championships, once again giving fans a title vs title match. It is also very likely that both Lesnar and Rousey will win their respective matches, making the selling points of WrestleMania 38 very predictable and lacking any creativity from WWE writers.
WWE Panicking About The Lack Of Star Power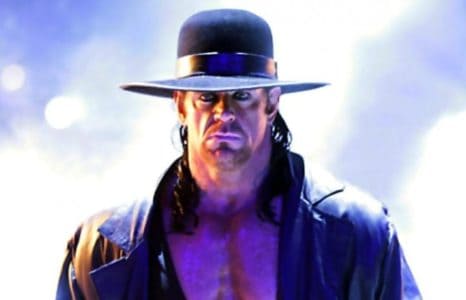 One thing that WWE has struggled to do in recent years is building new stars, with the current roster lacking marquee names that are recognizable by the mainstream audience. John Cena is perhaps the last mainstream star that the company created, with Roman Reigns certainly on the rise but not at the same level as Cena just yet. This has led the WWE to rely heavily on part-time stars such as Brock Lesnar, Ronda Rousey, and Goldberg, which works in the short term for a quick rating or successful show, but the company can't be built around them as they don't work full time in the company.
This has led the WWE to enter panic mode as they are struggling to build a card that has the star power needed for WrestleMania, which is the largest show in WWE's calendar. As of right now, only Roman Reigns vs Brock Lesnar, and Charlotte Flair vs Ronda Rousey have been officially scheduled for the event. This will likely change in the coming weeks as Elimination Chamber takes place, but with only a few weeks until the biggest show of the year, things aren't looking too promising for WrestleMania 38 and WWE will likely scramble to fit as many stars as possible into the event, with them probably returning to their go-to older stars such as The Undertaker, The Rock, Hulk Hogan, and Goldberg to add some much-needed star power to the show.
Tell us what's wrong with this post? How could we improve it? :)
Let us improve this post!