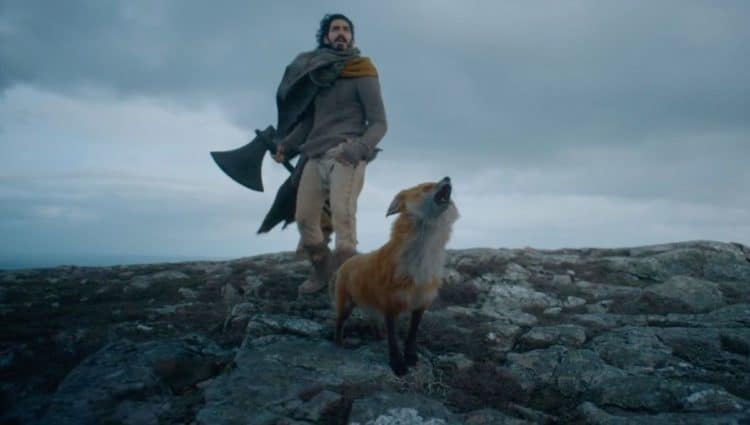 2021 was a repairing year for the world of cinema. The coronavirus situation hit hard the year prior, and movies suffered greatly because of it. The balance was restored a bit as the year moved along; however, arthouse features didn't get to make as much of a splash as they usually did in the past. With blockbuster features such as Spider-Man: No Way Home and The Quiet Place Part II dominating the box office, it was a struggle for smaller films to breakthrough in such a crowded market. This list will focus on great movies that came in 2021 that weren't shown as much love at the box office as the films mentioned above. Whether it was a wide release or a streaming exclusive, these films garnered some type of buzz, but just didn't generate much chatter beyond that amongst casual moviegoers. Let's get started with our first gem:
Pig
Every so often Nicolas Cage reminds audiences why he deserves his 1996 Oscar win for Leaving Las Vegas. Pig generated some nice chatter amongst film enthusiasts, but the film barely made a dent at the box office. The 2021 independent feature centers around Rob, who's brutally attacked, and his beloved pig is stolen from right under his nose. The truffle hunter returns to Portland to find the men responsible for the heinous assault. Based on the premise alone, Pig sounds like the perfect revenge tale, so it's quite shocking to learn that it's anything but. Pig is actually a quieter film, a big departure for Cage who's known for being loud and crazy in a good majority of his roles. It's about dealing with grief and a man re-connecting with a society that he shunned away a long time ago. It can't be understated how tremendously grounded Cage's performance is. Pig allowed Cage to showcase his tremendous versatility as an actor and the veteran doesn't disappoint in the slightest.
The Green Knight
Another independent feature that generated some buzz was The Green Knight, which saw Dev Patel as Sir Gawain, King Arthur's reckless and headstrong nephew, who goes on a perilous journey to confront the Green Knight. This fantastical feature deals with many supernatural enemies; however, the quest ultimately becomes a deeper journey that will define his character in the end. Not surprisingly, Dev Patel is simply fantastic here as the lead. The actor has never been afraid to showcase his vulnerably onscreen and that usually results in a tremendous performance from the veteran. The Green Knight is ambitious, and sometimes that bites the film in the ass, but the movie is always a visual treat, and the journey remains a fascinating watch from beginning to end.
Werewolves Within
Who knew that a team-up with Richard Splett and the AT&T girl would turn out one of the best comedies of the year? Sam Richardson and Milana Vayntrub come together to try and keep the peace in a small town of Beaverfield, but a mysterious creature ends up causing chaos and turmoil in the small community. Funny and a surprisingly original and smart take on the genre as a whole, Werewolves Within is another example that you don't need a big budget or a huge cast to produce a great gem. Richardson and Vayntrub display great chemistry onscreen and help elevate this clever little film to greater heights.
Zola
Who ever thought a movie based on a viral Twitter post would turn out to be such a comedic gem? This stranger than fiction saga follows A'Ziah King, aka Zola, who ends up joining her new friend Stefani for a weekend of dancing and partying in Florida. What should've been a fun trip full of "hoeism" turns into a bizarre journey that forever changes the world that Zola parades in. Zola embraces its absurdity, but never drowns in. The crazy shenanigans that take place don't outweigh the story and the cast is simply tremendous at taking whatever this film throws at them. Funny and thought-provoking, Zola is somewhat of an acid trip that you wouldn't mind going through over and over again.
Till Death
Megan Fox showcases her range in this original action thriller. Fox is Emma, a woman whose clearly unhappy with her marriage to her wealthy husband. Just when it seems that Mark is going out of his way to try and repair their broken marriage, he ends up blowing his head clean off, but not before handcuffing himself to his wife. Now attached to her dead husband, Emma is trapped and isolated in a secluded cabin, and she must fight off a group of hired killers to escape her husband's twisted plan. Is Till Death a bit ridiculous and convoluted? Definitely, but that doesn't stop this film from being entertaining. Part of that is due to Fox's committed performance. She effortlessly displays the necessary emotions needed for her role and showcases her growth as an actor. The film wisely doesn't take itself seriously and you'll get over the ridiculousness as Till Death will have you on the edge of your seat until the end.
Tell us what's wrong with this post? How could we improve it? :)
Let us improve this post!