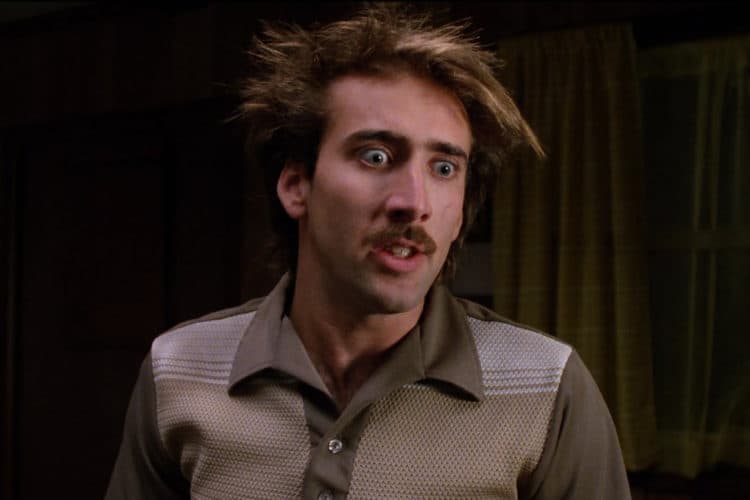 An actor can do pretty much anything if they have the talent, are versatile enough, and can embrace the character and project that they're being considered for, but there are times that seeing certain actors head into what, for them, is an uncharted genre can be kind of interesting. Hearing Nicolas Cage's name associated with a Western isn't too surprising, nor is it bound to be that bad since he's taken on a quasi-southern accent before, but he has yet to have ever strapped on a six-shooter to take on the bad guys. The story of this movie, The Old Way, already sounds like something that's been taken from one decade or another in the past and dusted off so that it can be used again. But it bears saying that Cage is likely to put his own spin on the role and create something that might be great to some folks and horrendous to others. The thing with Cage is that a lot of people like him and are willing to make certain allowances for his acting, while others are bound to be a little more critical.
The truth is that he is a great actor, but the fact that he's been making so many mediocre movies up until he starred in the acclaimed movie Pig has really confounded a lot of people. This is the guy that made Raising Arizona so funny, and was great in Moonstruck, and has taken on a number of other projects that were fun and exciting. If not for his insane spending habits he might have been able to keep riding the blockbusters on toward the horizon and possibly retirement eventually. But the fact that he had to keep working at such a frantic pace has alienated a lot of fans since the quality of his movies went down so quickly.
But it would appear that Pig might have marked a return to the type of performance that people are hoping for from Cage, or is the culmination of his return that people are excited to see. The idea of Nicolas Cage in a western isn't the first thing that might come to mind, but it's not so far out of left field that it might be something that people could claim is unattainable. Cage is a prolific actor after all and has proven this more than once over the course of his long career. It's likely the idea that he's never acted in this type of movie that's really getting people to react since anything untested or unproven is bound to gain the attention of many people when it comes to an actor stepping out of their usual lane. Cage has already shown that he can be the tough guy, the meek guy, the troubled guy, and so on and so forth. Taking on the role of an aging gunslinger shouldn't be too hard, nor should it be that big of a surprise when it comes to his career since he's taken on so many different characters that one more isn't really going to make that big of a difference unless it's a total flop or something extraordinary.
At the moment this sounds like something that people should probably expect of Cage since he's done so much already that it's not hard to imagine that he would want to stretch out in a manner that he hasn't done before. The talent is there, the experience is definitely there when it comes to acting, and there's not a lot that Cage shouldn't be able to accomplish when it comes to taking on another role. It's definitely going to be a switch, as many would likely agree. Some actors make it clear throughout the length of their career that they don't really play one type of character or another for various reasons. But the thing is that by stretching out their talent over many different genres it becomes easier to see which one really suits them the best, and which ones they should probably stay away from. Cage has managed to be great in a lot of different roles, but as a gunslinger, it's never been seen, so it's bound to be intriguing at this point.
A lot of people, including myself, have expressed a great deal of confusion and sometimes frustration over Cage's career path over the last several years, but when all is said and done and all the comments have been brandished in whatever way their originators desired, Nicolas Cage was and still is a great actor when he's given a chance at a story that can become something that people will enjoy. The Old Way is likely to be analyzed up and down and every which way before it arrives for people to watch, but it's likely that Cage will do the best he can, which is all we can ask.