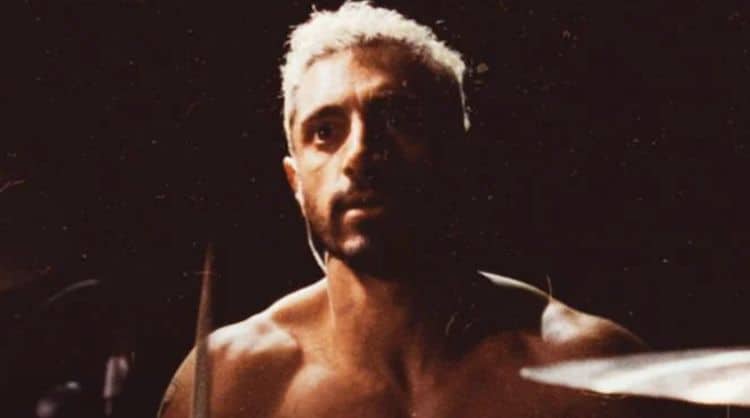 Since breaking into the entertainment industry more than 15 years ago, Riz Ahmed has gone from being an unknown actor to an international superstar. Throughout his career, he has consistently proven that he has what it takes to play all kinds of different characters, and he never seems to be afraid to take on a challenge. Now with well over a dozen movie credits to his name, Riz's big screen resume is quite impressive. He has gotten the chance to be a part of some very successful projects which means he has also gotten to work with some of the biggest names in the industry. If you're interested in seeing what Riz Ahmed is all about, keep reading to see our list of the five best movie roles of his career.
5. The Road to Guantanamo
Riz Ahmed has always embraced independent movie roles and The Road to Guantanamo is easily one of the most memorable. Released in 2006, the film is a unique docudrama that centers around three British men of South Asian descent who went to Pakistan days after the September 11th attacks to attend the wedding of a friend. They eventually decided to travel to Afghanistan where they were ultimately taken captive. The three men became known as the Tipton Three and their story became known around the world. The film was Ahmed's first movie role and his portrayal of Shafiq Rasul helped open more doors for him. From the moment he made his first on-screen appearance, it was clear that Ahmed was ready to put on an unforgettable performance.
4. Mogul Mowgli
Riz Ahmed's career is proof that you can have a successful career without having to be involved in lots of big-budget/box office hits. Mogul Mowgli was a low-budget project, but that didn't stop Riz from putting on a great show. In the film, Riz plays Zed, a Pakastani rapper who decides to travel home to the United Kingdom to visit his family. Unfortunately, however, he becomes ill with an autoimmune sickness during his trip and his condition quickly starts to worsen. Not only does this take a toll on his physical health, but it also starts to stress him out because the illness may prevent him from taking his career to the next level. The movie currently has a 93% rating on Rotten Tomatoes and many of the reviews mentioned how great Riz's performance was. A review in the Austin Chronicle noted, " The audience is thrown into Zed's world (or rather, worlds), and it's Ahmed's astounding performance that provides the through line. It's OK to be lost, because Zed is". In addition to being the star of the movie, Riz is also one of the producers.
3. Venom
Being part of the Marvel Comic Universe is something that many actors dream of and Riz can officially say that he's checked that box. His portrayal of Carlton Drake AKA Riot helped introduce Riz to a much wider audience and it was great to see him do something a little different than what viewers were used to seeing. If anyone doubted Riz's range, this was the perfect opportunity for them to see there isn't any kind of project he can't tackle. It goes without saying that the movie did extremely well at the box office. While some reviewers were somewhat critical of Riz's performance, it was still a great opportunity for him.
2. Sound Of Metal
Sound of Metal may not be as widely known as some of the other movies Ahmed has been in, but it's still one of his best. The film was released in 2020 and centers around a heavy-metal drummer named Ruben Stone (Ahmed) whose life is turned upside down when he begins losing his hearing. Ruben struggles to adjust to his new normal and the thought of not being able to connect with music in the same way is terrifying to him. Ahmed's portrayal of the character earned him lots of praise and an Academy Award nomination for Best Actor. In a review of the film for Indie Wire, Eric Kohn wrote, "Ahmed's brilliant performance coasts on a complex soundscape that resonates even in total silence".
1. Nightcrawler
If you're a fan of psychological thrillers, Nightcrawler is definitely a movie you'll want to add to your watch list. The film stars Jack Gyllenhaal as a Los Angeles resident who survives a robbery and then decides to become a cameraman who documents other crimes in the city. He hires a houseless man named Rick (Ahmed) to be his assistant. However, Rick's actual job is to tamper with situations to make the videos more exciting.