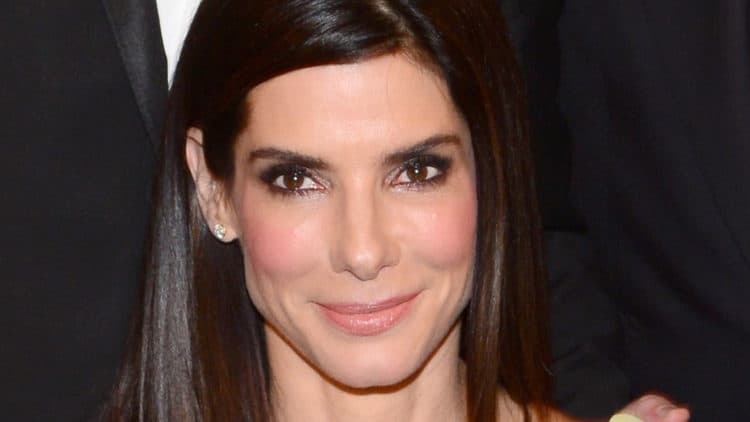 Sandra Bullock is easily one of the most well-known actresses of her generation. Over the course of her career, she has played a wide variety of characters and she's proven that there isn't any genre she can't do. Out of all of the characters we've seen her play, however, something we've yet to see is Bullock in a superhero role. Lots of people are hoping that won't be the case for much longer, though. There has recently been talk of Bullock breaking into the Marvel Comic Universe, and fans couldn't be more excited. That said, there hasn't been any concrete information about what kind of role she could potentially play, but we have some ideas on what might bring Sandra Bullock into the superhero world. Here are five ways we could see Sandra Bullock entering the MCU.
What Are The Real Chances Of Sandra Bullock Being Cast In The MCU
Even though there have been lots of rumors regarding Sandra Bullock and the Marvel Comic Universe, it doesn't appear that there is anything official in the works. In an article from Screen Rant, Bullock was quoted as saying, "I don't think I'm Marvel material. I don't… I've never been approached by Marvel. Never." However, just because an opportunity hasn't presented itself yet doesn't mean that there won't be a chance in the future.
Sandra Bullock Has Already Turned Down A Superhero Role
While it may be true that she's never been approached by Marvel, Sandra has gotten the opportunity to play a superhero before. While on Jimmy Kimmy Live, Bullock revealed that she had been approached to do a superhero movie that wasn't involved with the Marvel or DC universes. She didn't specify what the role was but shared that she turned it down.
Ways We Could See Sandra Getting Into The MCU
1. A Role In Black Panther
Sandra Bullock is a self-proclaimed huge fan of Black Panther, and she would probably love to get the chance to be a part of the sequel. As the mother of two Black children, Bullock felt an extra level of appreciation for the movie and its stars. According to Essence, Bullock said, "I started to cry backstage when I was telling them [the Black Panther cast] how much the film meant to me as a woman, but how much it meant to me as a mother". She added, "I'm so grateful to Marvel because about five years ago, my son asked me if there were any brown Legos, and I said, 'Yes, there are,'" she recalled. "I got a Sharpie and I turned Spider-Man brown, I turned the Legos brown, and I don't have to turn them brown anymore." Since Black Panther has a primarily Black cast, it's difficult to say what kind of role Bullock could play. However, she could be a great fit for someone who lives outside of Wakanda
2. Madame Web In Spider-Man 4
Some Marvel fans have suggested that Sandra Bullock would be the perfect person to play the role of Madame Web in the upcoming Spider-Man 4 movie or in a standalone movie about the character. For those who aren't familiar with the character, Madame Web is a mutant who has psychic abilities. She serves as a close ally to Peter Parker and often offers him advice. At the moment, Madame Web hasn't made any movie appearances.
3. A Voice Role In The Guardians Of The Galaxy Franchise
When people have discussed Sandra entering the MCU, live-action roles are usually what they talk about. But what if her introduction to the MCU comes as a voice role? Some fans seem to think that it would be cool for Bullock to be cast to do some voice work in one of the upcoming Guardian of The Galaxy movies.
4. A Role In She-Hulk
The starring role in the upcoming She-Hulk movie has already been filled, but that doesn't mean there isn't room for another star to get some screen time. A role in a female-centered movie (or TV series) like She-Hulk might be the perfect way for Sandra Bullock to get her feet wet in the MCU.
5. Jean DeWolff
This one may be a bit of a stretch since Jean DeWolff has never appeared in any of the Marvel movies. There also hasn't been any information to suggest that she'll be coming to the big screen any time soon. If she does, however, Sandra Bullock could be a great person to bring the character to life. Jean is a New York City detective who played a supporting role in the Spider-Man comic books.