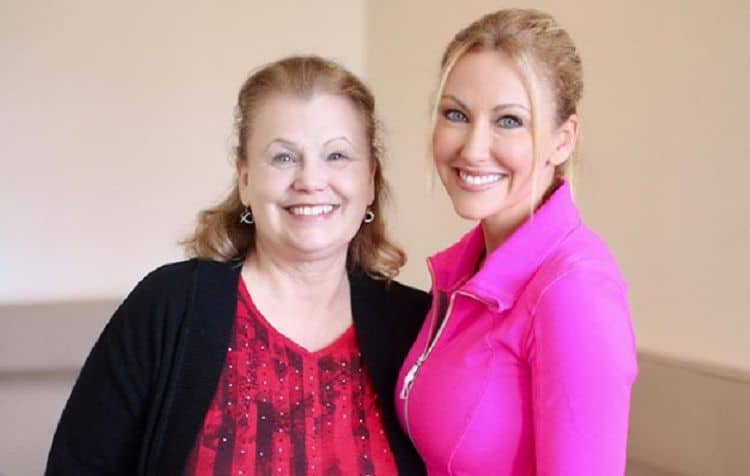 September 4, 2019, will bring us a brand new season of Real Housewives of Dallas, and with it, another chance to peak into the lives of Dallas' richest and most fabulous residents. Of these, Stephanie Hollman is a firm favorite; since she joined the show in its first season back in 2016, she's been keeping us entertained with the ups and downs of her friendships with her fellow castmates, as well as giving us plenty to be envious over with her stunning home and charming family. In advance of the new season hitting our screens, we take a look at ten little known facts about the RHOD star.
1. She tried to commit suicide when she was 22
During an episode of season 3's RHOD, Hollman and fellow castmate LeeAnne Locken forged an unlikely alliance after they discovered they shared a common history of mental health issues. After Locken revealed she'd tried to take her own life on four separate occasions, Hollman shared that she'd also attempted suicide at the age of 22. The attempt followed the end of an emotionally abusive relationship. "I remember going into the bathroom, and finding a bottle of pills, and I remember taking them all, laying down in my bed. My mom was home, so I stumbled into her room, and told her what I'd done, and then she called the ambulance," she recalled.
2. She credits her positive values on her upbringing
Hollman was born in June 1980 in a small Oklahoma town. Both of her parents were employed in social services, and it's to them she credits her strong value system. "It is my belief that many of the positive values I learned growing up have influenced the decisions I've made in my life," she's shared on the bio page of her website.
3. She has a degree in psychology
Like her parents, Hollman had an active interest in helping others from a young age and decided to pursue a career in social services as a way of giving back to the community. After graduating with a degree in psychology from OSU, she began working as a social worker at Madonna House Shelter (a refuge for homeless pregnant women) and Head Start.
4. She's an advocate for domestic abuse victims
After moving to Dallas after her marriage, Hollman was keen to maintain her philanthropic activities. She's currently active with The Big Brother, Big Sister organization and The Family Place, the largest domestic violence agency in Dallas. Part of the reason she decided to join RHOD was the opportunity it gave to promote the issues she feels so passionately about. "My hope is to shine a light on important issues of domestic violence prevention and the importance of mentoring girls and boys to empower them to make positive educated choices," she shares on her website.
5. She had a miscarriage before the birth of her first son
Hollman currently resides in Dallas with her husband, Travis, and her two sons, Chance and Cruz. Prior to the birth of her first son, Hollman suffered a devastating miscarriage, something that made her particularly emphatic to castmate Brandi Redmond's news in 2017 that she'd suffered the same tragedy. "I've had a miscarriage before. It's hard. It is a loss of a baby, you see the heartbeat, you get so excited, and then to have that taken away, it's a great loss," she's shared.
6. She's the richest RHOD cast member
According to Hollywood Mask, Hollman has a net worth of a staggering $18 million, a figure that easily makes her the wealthiest member of RHOD's cast, especially given that the 2nd richest, Kameron Westcott, can only claim $4.5 million to her name.
7. She renewed her wedding vows in 2018
In 2018, Hollman and her husband Travis celebrated 10 years of marriage. To celebrate the occasion, they decided to renew their vows in a special ceremony in front of their family, sons, and friends. Stephanie also chose to mark the occasion by taking to Instagram to share her delight at being married to a man who is "the most incredible father." As well as being an apparently awesome father, Travis is the president of the family-owned business, Hollman Inc, a manufacturer of laminate and wood lockers that boasts an impressive client list of the likes of Planet Fitness, LA Fitness, Indiana Pacers and Texas A&M. Stephanie is also involved in the company, focusing largely on its charitable works.
8. Blogging about fashion is her favorite hobby
Hollman is a huge lover of fashion (she cites Dior, Alexander McQueen, and Victoria Beckham as her favorite designers), and over the last few years, has taken to sharing her passion for clothes on her blog. " I love giving fashion advice and sharing my outfits and tips with others. It also gives me an excuse to shop," she explained to Naluda Magazine.
9. She's a keen runner
Although running after 2 kids is enough to keep Hollman trim, she likes to make sure she fits in plenty of exercise during her day. A keen runner, she tries to complete at least one-half marathon a year, keeping herself fueled with plenty of energy by snacking on her favorite treat, protein pancakes.
10. She renovated her home for $1.7 million
If you wanted proof of just how wealthy the Hollman family is, look no further than how much they paid to renovate their 8,631-square-foot home in 2018- a mammoth $1.7 million. The exterior now includes an expansive outdoor pool, a basketball court, a trampoline, a swing, a jacuzzi and a family room with a wet bar. There's also an elevator, a garage big enough to house the family's collection of vintage cars, and a bathroom that manages to include everything from a refrigerator, a microwave, and a coffee maker to a steam room, hot tub, heated towel holders, heated flowers, a huge shower, a fireplace, and his "n" hers toilets.