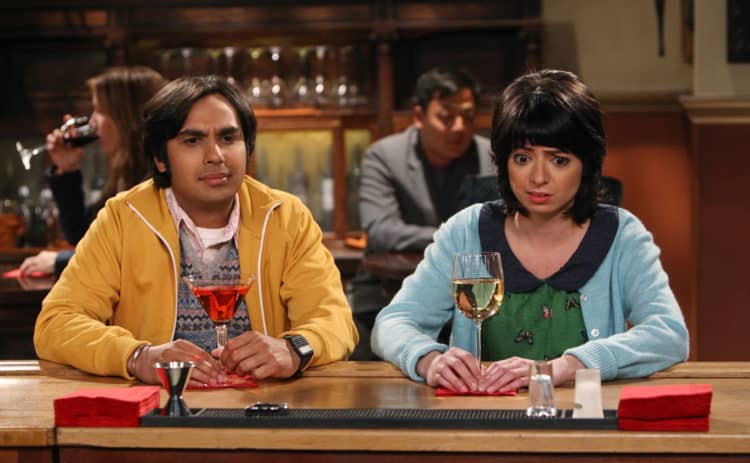 Musicians have a unique ability to deliver messages in a medium that is pleasant, engaging, and resonates deeply. While music is an art on its own, it can also be a powerful way to deliver other arts like comedy. Some performers have found incredible success by combining music and comedy, perhaps none more than the highly talented Kate Micucci.
Micucci has established herself as one of the most popular and engaging entertainers working today. She earned a great deal of fame thanks to her performances in The Big Bang Theory, although her skills are far more diverse than just acting. In fact, she was named the "#1 Woman of Comedy" by G4TV. Despite such success, many people do not realize how many talents she possesses. For those hoping to learn a little more about Kate Micucci, here are five interesting facts about her background.
5. She has used her musical talents to boost her acting career
Some performers are lucky enough to have professional-level talent in both acting and music. Often, however, these individuals lead two separate careers independently. Micucci, on the other hand, uses her musical ability to help advance her acting career. Perhaps most notably, she appeared in popular promotions for Bart Got a Room with William H. Macy in which she played the ukulele.
4. She has several degrees
As Micucci has emerged as an incredible talent in comedy, acting, and music, one might assume that she has gotten by on her natural gifts alone. However, she actually chose to invest in an education to hone her performance abilities. Interestingly, she earned both an associate's and a bachelor's degree.
After graduating high school, Micucci attended Keystone College and earned an A.A. in Fine Arts. She went on to earn a B.A. in Studio Art from Loyola Marymount University. Clearly, investing in higher education was a wise choice.
3. She has multiple musical gifts
While her performances themselves are astounding, the most impressive thing about Micucci may be the breadth of talent she possesses. In music alone, she has several distinct gifts. She is a wonderful singer, skilled guitar and ukulele player, and is also trained in classical piano. It seems that there is nothing that Micucci cannot master when it comes to music.
2. She does a great deal of voice acting
Given her incredible vocal abilities, it is no surprise that Micucci has turned to voice acting in her career. What fans likely do not realize is how many notable productions she has worked on as a voice actor. Some of her most notable work includes voicing Sadie in Steven Universe, Daisy in Nature Cat, and Clayface in The Lego Batman Movie. She will be voicing Webby Vanderquack in the upcoming reboot of DuckTales.
1. She is in a musical comedy band
Acting, comedy, and music have all been important parts of Micucci's career. However, perhaps her most iconic work has combined all three. She is one-half of the musical comedy duo Garfunkel & Oates. She and Riki Lindhome have received incredible acclaim and popularity thanks to their hilarious songs. Their music has been featured in shows like Scrubs and The Big Bang Theory.
Final thoughts
Kate Micucci is the perfect example of a performer who has blended multiple talents together to find extraordinary success. While she has had success as an actor, comedian, and musician separately, her greatest success has come when she puts all of her gifts together. With an exceptional resume, a staggering number of talents, and a role in the upcoming DuckTales, fans can be sure they will be seeing and hearing a great deal from Micucci for years to come.
Tell us what's wrong with this post? How could we improve it? :)
Let us improve this post!