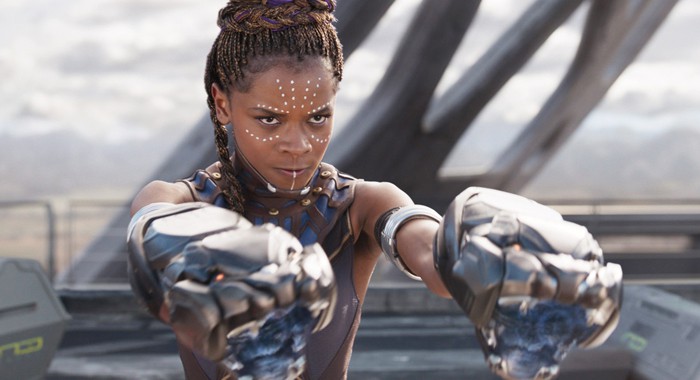 Black Panther was released in 2018, instantly becoming a global sensation. Marvel's Cinematic Universe's first superhero film with a black lead role and an almost entirely black cast. In terms of representation, it was a groundbreaking success in the entertainment industry. The movie received excellent reviews across the world and was nominated for seven Academy Awards. For the first time, a superhero film received a nomination for the highly prestigious Best Picture Award. It was a financial success, making more than $1 billion at the box office. Fans say that no superhero film has had the same influence as Black Panther, even three years after its premiere. Amazed by the love received worldwide, the team announced they would be releasing a sequel and other Black Panther spinoff series. Here are ten facts about the new Black Panther movie that you probably didn't know.
1. The Release Schedule is in 2022
Black Panther 2 is expected to showcase in theaters in July of 2022. This summer date is two months after the initially announced 6th May 2022 release date. Marvel revealed that they had to push dates following the unfortunate demise of Black Panther star Chadwick Boseman.
2. The Sequel now has a New Title
The sequel will be titled "Black Panther: Wakanda Forever," according to Marvel's Phase 4 Teaser. The name may have been picked primarily since the second film will focus on the rich Wakandan culture. Without T'Challa, the film will now focus on the people's history, customs, and ancestry.
3. No Recast for T'Challa's Role
The popularity of Black Panther in 2018 was partly due to Chadwick Boseman's remarkable performance as King T'Challa. His tragic demise in August 2020 stunned the entertainment business and the rest of the globe. He had been discreetly battling colon cancer and later succumbing to it. "Only one Chadwick exists, and he isn't among us. "Unfortunately, our king has died in real life, not just in fiction," said Marvel's Executive Vice President. "We're taking a little time to see how we return to history and what we do to honor this chapter. What happened to us was so unexpected, so traumatic, and so dreadful, frankly." However, the new film will pay tribute to his legacy as the Black Panther.
4. The Sequel Will be Written and Directed by Ryan Coogler
'Black Panther: Wakanda Forever' will be written and directed by Ryan Coogler. The film director and producer also wrote the first movie. After the film's global success in 2018, it was only a matter of time until Coogler emerged with a sequel. Following Boseman's untimely death, he talked about how difficult it had been to return to writing the sequel. Despite his grief, he told the Hollywood Reporter that Boseman would have wanted them to continue filming. Chadwick's history and role as T'Challa will be honored in the new plot, Ryan assures the fans.
5. Wakanda's People, History, and Culture are Explored in Greater Depth in Black Panther 2
Plans for a sequel previously centered around going deeper into T'Challa's status as Wakanda's king, but it's now beyond doubt that the lead character, Black Panther, will not be recast. Ryan Coogler noted that they would delve deeper into Wakanda's history instead. The sequel to Black Panther will continue to expound the lives of all of the characters we met and fell in love with within the first film.
6. The Sequel Will Feature Several Actors that Appeared in the Original Film
Changes in both major and minor roles are to be expected in the second Black Panther cast. However, the majority of the cast from the original movie will be returning on set. Lupita Nyong'o, who played Nakia, Letitia Wright, who played Shuri, Winston Duke, Daniel Kaluuya, and Angela Bassett, who portrayed the Queen, Ramonda, have all confirmed their return to the Black Panther set. Martin Freeman will also reprise his role as agent Everett Ross. It's unclear whether some roles will return. In an interview with ET, Michael B. Jordan, who played Erik Killmonger, said he would love to play the character again should he be given the role again. Killmonger was killed in the first film after a battle with T'Challa for the Wakandan throne. Seeing him in the sequel would not be surprising. Specific roles in superhero movies frequently reappear after apparently dying in a previous scene.
7. The Cast Welcomes Newcomers
New actors are expected in 'Black Panther: Wakanda Forever.' Tenoch Huerta, from the blockbuster movie "Narcos: Mexico," is reportedly in talks with Marvel to feature as one of the antagonists in the highly anticipated sequel. Michaela Coel, who stars in the Netflix series "Black Mirror," is also new to the cast, though her role is yet to be revealed.
8. There are Several Scripts for the Sequel
Even though production on the Black Panther: Wakanda Forever has already begun, changes are regularly being made to the script. The plot details are unknown, but Angela Bassett, who plays the queen-mother, revealed that there had possibly been five different versions of the script.
9. Production has Kicked off in Atlanta
Preparations for filming began on 29th June of this year. The entire cast expressed how difficult it would be to shoot the film minus Chadwick, but they were still excited to honor his legacy and portrayal of T'Challa. Filming was initially set for March, but Marvel understandably pushed plans due to Boseman's death.
10. A Black Panther Spinoff Series for Disney+ is also in the Works.
Ryan Coogler has signed a five-year deal with Disney+ to create a new Black Panther-based series. Danai Gurira signed an agreement to play Okoye, the head of the Wakanda armed forces, in the upcoming series. Other Marvel series such as Loki, The Falcon, and the Winter Soldier is also available on Disney+. We are excited about the new Black Panther sequel and cannot wait to share more information on the plot and characters as Marvel releases it.
Tell us what's wrong with this post? How could we improve it? :)
Let us improve this post!