Batman — With Adam West's passing still fresh in our cultural memory, it seems almost cruel to take down this endearing testament to his most iconic role. But business is business, I guess. They can't just leave it up there for posterity.
Hitting theaters only two months after the last episode of the 1966's series' first season aired, it helped cement West's Batman as a cultural milestone. The plot, which seems silly even by the 1960's standards, sees the Joker the Penguin, the Riddler and Catwoman teaming up to use a dehydration ray to put down the dynamic duo and take their rightful places in the underworld of Gotham City. In addition to its zany antics and impressive cast, it also features one of the most oddly endearing gadgets in Batman's impressive history: the Bat Shark Repellent.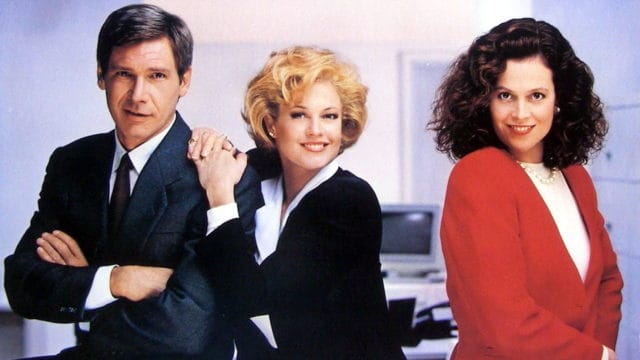 Working Girl — Although a major success in its day, Working Girl's admittedly dated aesthetic has kept it from remaining an obvious must-see movie decades after its release. It's pretty much the eighties-est workplace comedy anybody's ever thought up, complete with the eighties-est cast anybody's ever assembled.
As long as you can stomach some uniquely 1980's idiosyncrasies, however, this really is an excellent movie for any fan of the genre. The cast — which includes Harrison Ford, Sigourney Weaver, Melanie Griffith, Oliver Platt and Kevin Spacey — is excellent across the board. Mike Nichols, who had earlier directed The Graduate, is equally adept behind the camera here. And let's not forget that song — "Let the River Run" — which is as catchy a tune as was ever put to film.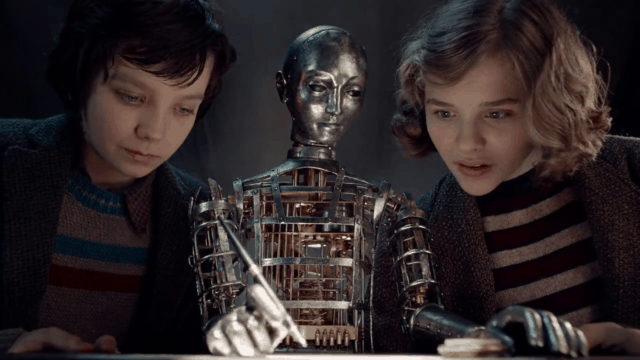 Hugo — Whatever spark Hugo ignited in the popular imagination six years ago seems to have entirely died by now. While it certainly isn't one of Martin Scorsese's best films — and it's about as far from his typical subject matter as you can get — it's an endlessly charming little film that, in its own way, is every bit as worthwhile as The Goodfellas and Mean Streets.
Set in 1930's Paris, the story follows Hugo Cabret: a twelve-year old orphan living in a train station. After his father's untimely death, he is sent to live with his uncouth uncle, from whom he runs away. Between befriending a young girl and evading the doggerel station inspector, he uncovers the mystery of an old toymaker who is something altogether more than he appears.
The Last Samurai — Tom Cruise has gotten something of a bad rap in recent years. For decades he was the most untouchable action star in Hollywood: getting by with a combination of his classic good looks and magnetic charm. His immediate lack of appeal has gotten to a point where even his great movies have seemed to lose their veneer in hindsight.
It's a real shame, too, because The Last Samurai is undoubtedly one of his better movies. While nobody ever accused the story of being original — sitting firmly between Dances with Wolves and Pocahontas — its perfect execution, from bombastic action scenes to quiet moments of character growth, make it a must-see for fans of Cruise's work.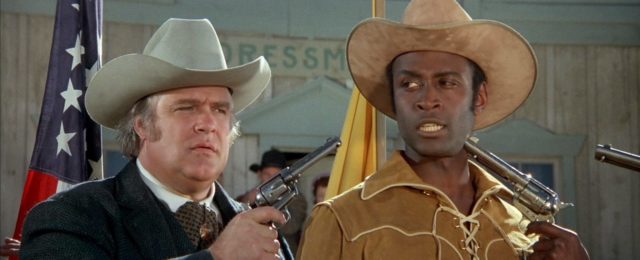 Blazing Saddles — There are few comedic minds as uncanny and gut-busting as Mel Brooks. And of his extensive catalog of comedies, Blazing Saddles is perhaps his most iconic, if not his outright best.
A satirical take down of Old Hollywood racism and Western genre tropes, it is a particularly dark look into the most popular kinds of movies being made in the world's largest film industry. And although it devolves into a literal pie fight by the end, it has an emotional heft and psychological depth that few movies of its genre could ever hope to pull off.
Save
Tell us what's wrong with this post? How could we improve it? :)
Let us improve this post!