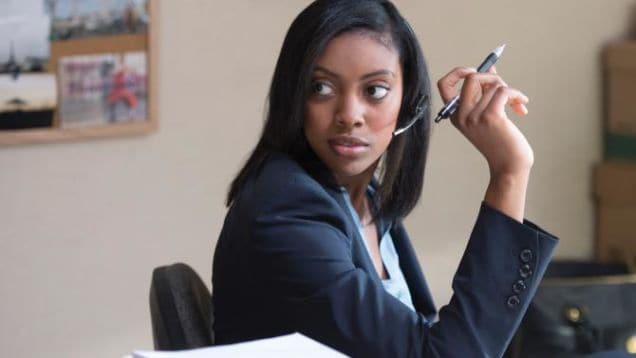 Condola Rashad is an American actress who has won a fair amount of critical acclaim for her work in theater productions, which has coincided with a number of appearances in a number of movies and TV shows. However, it is interesting to note that she is now a member of the main cast on the Showtime drama Billions, which has been renewed for a third season.
Here are five things that you may or may not have known about Condola Rashad:
Famous Parents
Rashad is the daughter of Ahmad and Phylicia Rashad. Her father Ahmad is a former player in the NFL who went on to become a sportscaster on NBC and ABC, while her mother Phylicia is an actress who might be best-known for her role as Clair Huxtable on The Cosby Show.
Numerous Siblings
On a related note, it is interesting to mention that Rashad has numerous siblings, though none of them were born from the same parents. In brief, she has an older brother from her mother's marriage with a dentist named William Lancelot Bowles, Jr., who was born in 1972. However, she has a number of other siblings because of her father, who has been married a total of five times.
Appeared In the Same Movie as Her Mother
It is interesting to note that Rashad appeared in the 2012 remake of Steel Magnolias alongside her mother. In brief, the movie was a modern retelling of the 1989 movie, which in turn, was an adaptation of the 1987 play of the same name. All of which were centered around a group of women in a small town coping with the loss of one of their own. With that said, it is interesting to note that Rashad and her mother didn't play daughter and mother in the 2012 remake. Instead, the mother of Rashad's character was played by Queen Latifah.
Has Been Nominated Three Times for the Tony Awards
So far, Rashad has been nominated not once, not twice, but a total of three times for her work in theater productions. First, she was nominated for Best Featured Actress in a Play for Stick Fly in 2012. Then, she was nominated for the same award for The Trip to Bountiful in 2013 and A Doll's House, Part 2 in 2017. Rashad has not managed to win one of the prestigious awards at this point in her career, but assuming that she continues on her current trajectory, it seems reasonable to speculate that it is likelier to happen at some point in the future than not.
Is Spiritual But Not Religious
When interviewed, Rashad has stated that she does not consider herself to be a religious person. Instead, she considers herself to be a spiritual person. The question came up because of her role in Come Sunday, which is about a Pentecostal leader who lost his congregation in the state of Oklahoma and moved to the state of California after he lost his faith following the massacres of innocents during the Rwandan Genocide. With that said, it is interesting to note that Rashad has stated that she understands the concerns that some religious people have, mentioning that it is important for her to be open to a wide range of people with a wide range of opinions.