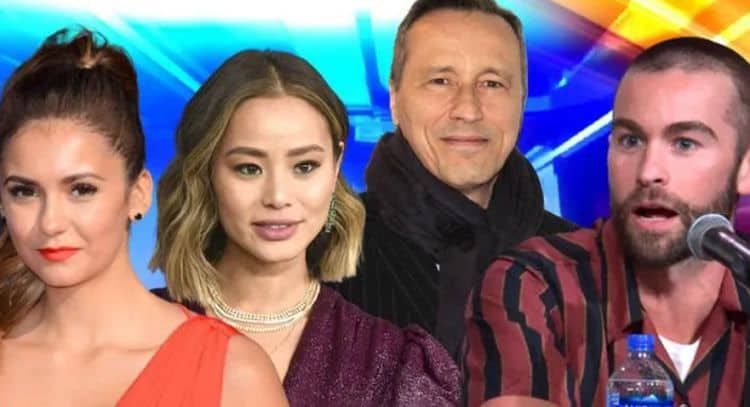 The movie industry may have been slowed down by the onslaught of the COVID-19 pandemic last year, but things are starting to shape up again. Upcoming movie releases are being announced regularly again, while successful movie premieres have been happening in person once again. A silver lining amidst the tumultuous year we all experienced. This feeling of hope was also most recently expressed by award-winning director, Bong Joon Ho, in a statement he gave during a press conference to kick-off the 2021 Venice Film Festival, in which he is also the presiding jury president. He expressed that, "As a filmmaker, I don't believe that the history of cinema and cinema could be stopped so easily. So COVID will pass and cinema will continue." Hear! Hear! A recent movie announcement comes in the form of the upcoming murder mystery comedy called, Reunion. Viewers who have been stuck in their homes, and who have experienced limited mobility the past year are now hungry for good entertainment. It's about time people are rewarded with more quality flicks and innovative storylines.
Here are five reasons why viewers can start getting excited about Reunion:
5. A well-loved genre that is set to bring forth a whole set of emotions
The murder mystery genre has proven to attract a solid fanbase over the years. Pair this with the right amount of comedic timing, and you've got yourself a blockbuster in the making. Take for example, Adam Sandler's hit Netflix movie aptly called, Murder Mystery, which smashed records and is also about to get its very own sequel. The classic whodunit plotline never seems to go out of style. This time around, Reunion, plans to dabble into similar waters. So far, the film has got the right elements in place. A solid casting, an interesting plotline, and a skilled behind the scenes crew. Here's to hoping we've got ourselves another movie that made it to the list of "feel good re-watches", or "films to go home to after a long day".
4. An all-star cast who will be taking on interesting roles
The talented ensemble is composed of a bunch household names and long-time fan favorites whose onscreen return is definitely much-anticipated. The confirmed cast members include Chace Crawford (Gossip Girl), Nina Dobrev (The Vampire Diaries), Jamie Chung (Lovecraft Country), Jillian Bell (SuperMansion), Michael Hitchcock (Black Monday), Billy Magnussen (Into the Woods), and Lil Rey Howery (Free Guy). The specific roles they will be playing is still up in the air at the moment, but the premise is sure to involve a trip down memory lane. It's been a while since some of the stars were last seen in the big screen. This reunion of sorts is something to look forward to.
3. Four words. Lots of familiar eye candy
Knowing who the confirmed cast members are brings about a sense of nostalgia. Some of the actors were young heartthrobs of their generation, and others even starred in successful television series that that ran a good number of seasons, such as Chace Crawford and Nina Dobrev. Seeing the cast members older than they were when they first made waves in the industry, and watching them take on new characters is such a treat for their fans, who have been with them since the very beginning.
2. The storyline plans to keep viewers on the edge of their seats
The movie follows a group of people who are invited to their high school reunion party. What was supposed to be a typical gathering mixed with awkward sightings and unexpected catch-ups turned for the worse when a murder takes place. To top it all off, a snowstorm hits the area, and the group of ex-schoolmates get trapped in an isolated mansion. Are the people you practically grew up with still the same people? What sorts of secrets are they hiding in their closets? These are just some of the questions that will be explored. It's time to put those fan-made theories to the test, once again.
1. The possibilities are infinite
The upcoming movie is currently about to begin its production in Los Angeles. It will be directed by Chris Nelson (The Perfect Date), and written by Willie Block (Bad Vibes) and Jake Emanuel (The Edge of Sleep). Apart from its premiere, the promotional material the cast will be conducting are going to be pretty exciting. Nina Dobrev recently took it to Instagram to express her excitement on the project. Even though official news on the film is still limited as of the moment, it already holds a lot of promise. We've got our hopes up, and our fingers crossed!
Tell us what's wrong with this post? How could we improve it? :)
Let us improve this post!