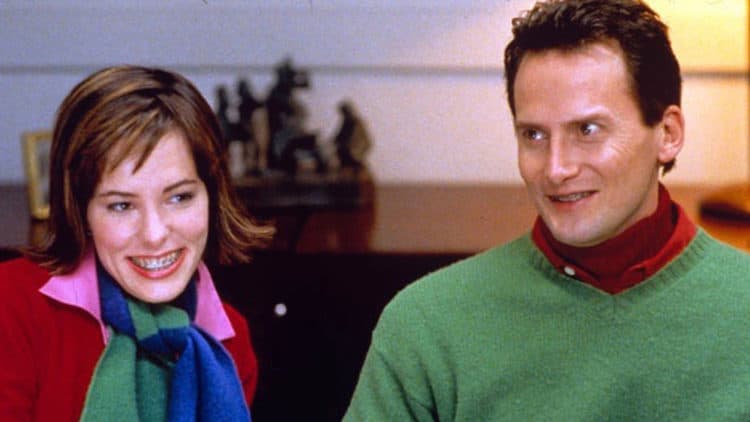 Not to be confused with the character from Brooklyn Nine-Nine, actor Michael Hitchcock is the true definition of a man of many talents and that is something he has proudly displayed during his career. Over the course of four decades, he has built a solid career that includes lots of successful projects. Most people will recognize him for his roles in shows like MAD TV and
Crazy Ex-Girlfriend. In addition to acting, he also has a very impressive resume as a writer and producer. Needless to say, he's had a career that many people will only be able to dream of. Continue reading to learn 10 things you didn't know about Michael Hitchcock.
1. He Is An Ohio Native
Michael Hitchock was born in Ohio although he relocated to Illinois with his family when he was young. He was raised in a suburb of Chicago and it was there where he really began to develop in interest in the arts. Eventually, Michael made the decision to move to the Los Angeles area where he resides today.
2. He Is Highly Educated
Michael may be all about making people laugh, but his education is one thing he has always taken seriously and it's really paid off. He earned a bachelor degree from Northwestern University in Illinois and he then went on to earn a master of fine arts degree from UCLA.
3. He Loves Going Hiking
Even when you love your job as much as Michael does, it's always nice to have other interests. For Michael, spending time outdoors is one of those interests. He loves getting out and enjoying the beautiful southern California weather and hiking local trails is one of his favorite things to do.
4. He Trained At The Groundlings
In addition to his formal college education, Michael also further his knowledge by training at The Groundlings Theatre and School. While there, he focused his studies on improv and graduated in the 1990s. The Groundlings also has many other notable alumni including Kathy Griffin, Will Ferrell, and Lisa Kudrow.
5. He Is Very Active On Social Media
Anyone who wants to keep up with Michael on social media will be happy to know that he is a very active user and he's build a pretty impressive following. He has over 1,000 posts on Instagram and he loves sharing photos of his work life and some of his personal adventures. Michael also loves using social media as a way to connect and interact with his fans.
6. He Has More Than 80 Acting Credits
Anyone who looks at Michael's resume will be impressed with the amount of things he's done over the years. He currently has 85 acting credits and the list is still growing. Some of the shows he's appeared in include The Goldbergs, Glee (where he was also a writer and producer), and NYPD Blue.
7. He Isn't Afraid To Share His Political Views
Publicly speaking about politics is something that most people were taught not to do. As a result, people who did it were often looked down upon. In recent years, however, more and more people have made it a point to make their political affiliations known. Through Michael's social media posts, he has made it very clear that he supports president Joe Biden.
8. He Has Been Nominated For Several Awards
Although most creatives would agree that they create simply because they love it, it's always nice to have your work recognized and appreciated. While Michael hasn't won any major awards (yet) he has received a few nominations. He was nominated for three Writers Guild of America Awards between 2003 and 2005. With his level of talent and hard work, it's only a matter of time before he takes home a major award.
9. He Is A Fairly Private Person
Despite the fact that Michael is very active on social media, he appears to be a pretty private person over all. His content doesn't reveal much about his personal life and he also doesn't seem to do many interviews. With all of the drama that can come with letting the public into your life, it's easy to see why he would prefer to take a more low key approach.
10. He Has Performed Comedy For The U.S. Military
Although the majority of Michael's career has been focused on acting and behind the scenes work, improv will always have a very special place in his heart. He loves to perform and has traveled around the United States and to other parts of the world to perform improv comedy for United States troops.
Tell us what's wrong with this post? How could we improve it? :)
Let us improve this post!