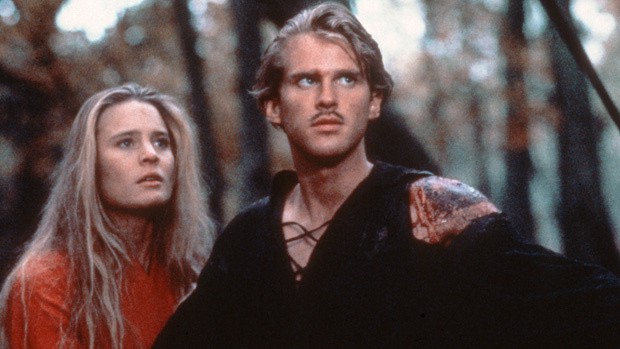 According to Matt Morrison of ScreenRant there was a second book that was bound to take the original characters from the story and plant them into another adventure that would included Buttercup and Wesley's baby, but it doesn't appear as though it will ever happen. Whew, that was a bullet dodged wasn't it? All levity aside, or at least most of it to be honest, The Princess Bride was the type of movie that no one wants to see a sequel to at this point. There were plans to make this happen, in fact at one point people wanted to see a sequel with the same characters. But as time went on and no sequel was forthcoming the need to see it cooled, and at this point trying to get the same feeling out of the story without the same actors seems like it would be an insult to the original. In some ways it feels as though the sequel that never happened was a signal that it wasn't meant to be.
As an author that loves to see all stories, any story, no matter if I like it or not, developed into something that people can enjoy, I have to say just this once that if a sequel was ever made of this story it might be a mistake. Might be, but not necessarily WOULD BE. What I mean by this is that if someone came along that could write this story and give the characters a fitting tale to make their way through it would be greatly appreciated by some but no doubt looked upon with suspicion by others. The reason behind this is that despite the box office and critic reviews this movie has been fully embraced by those that found it appealing when it was released. In a big way this is kind of like a craze since if you talk to those that enjoy this movie, present company included, they'd likely tell you everything they knew about the movie and would possibly quote a few of their favorite lines as well. That's part of the magic however of the movie since it's something that's not too corny and it's not too serious, it's a blend of action, adventure, and hilarity that pleases just about everyone and isn't really offensive to anyone unless a person happens to be seriously oversensitive.
The fact of trying to make a sequel or remake today is that some of the original actors are still around, in fact just about all of them save for a couple are still around, so assembling the cast wouldn't be the issue. It would be trying to improve upon something that's already perfect in the eyes of so many. A lot of people might laugh and nod as they agree that they enjoyed this movie back in the day since it stands as a fond memory and something that they can remember as something that made them happy. But while the idea of remaking it upsets quite a few folks others simply don't care or might not see it as a huge issue. So why would it be?
Well, it has more to do with preserving what the movie meant to people and the idea that it was fine just the way it was. Some people might call this childish and even a bit naive since everything has to change eventually, right? Nothing can stay the same forever unless it's cast in stone and somehow impervious to time, but that seems to be how some folks view this movie since quite honestly the idea of keeping this from being remade has met with a lot of fan resistance at the moment. It might not matter eventually since Hollywood seems to enjoy remaking and rebooting movies that should typically be left alone, but at the moment a sequel is not in the works at least.
You know when even the original actors are telling you not to remake it, as Cary Elwes and Robin Wright have done, that it's probably not a good idea. Plus, who in the world would round out the cast? There are more than a couple of memorable characters in there that simply can't be replaced or recast in a way that might make sense. Fezzik would be the most impossible since it doesn't matter if a man as big as Andre the Giant could be found, the replacement still wouldn't be as good. Nostalgia has a lot to do with this admittedly, but the personality that the original characters brought to the screen was just as important. Yes, the same kind of chemistry might be found in a remake, but the same kind of magic that was found with the first movie would be a very hard thing to replicate. In short, as Danielle Solzman of BleedingCool might agree with, the movie is fine the way it is, so let's leave it alone.