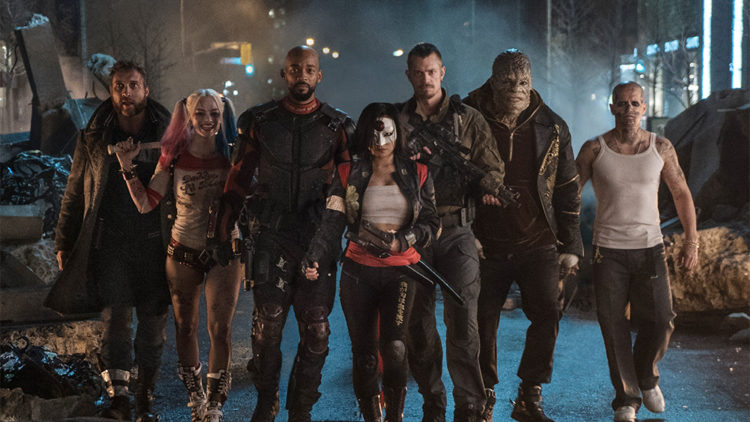 David Ayer is an American screenwriter, producer, and director. He was born in Illinois on January 18, 1968. He has had an interesting life that he has used as inspiration for writing and directing movies. He grew up in Minnesota and Maryland before being kicked out by his parents as a teen. He then moved to Los Angeles to live with his cousin before enlisting as a Submarine Sonar Technician with the United States Navy. His first screenplay, 'U-571′, was based on his own experiences while serving his country. Ayer is best-known for writing the 2001 film 'Training Day'. However, he has since gone on to both write and direct many successful movies.
Here are our picks for five of the best films directed by David Ayer.
1. Suicide Squad
This is a superhero film that is based on the DC Comics anti-hero team called the Suicide Squad. Released in 2016, this film stars Will Smith, Margot Robbie, Viola Davis, Jared Leto, Jay Hernandez, Joel Kinnaman, Jai Courtney, Cara Delevigne and many more. The film is about imprisoned supervillains who are used in missions to save the world. In exchange for their work, they can get reduced jail terms.
2. Sabotage
This 2014 action thriller stars Arnold Schwarzenegger, Olivia Williams, Sam Worthington, Terence Howard and Mireille Enos. 'And Then There Were None', a 1939 novel by Agatha Christie was used as the inspiration for the plot of this movie. However, the script is only loosely based on this story. The planned title for the movie was originally 'Ten and Breacher'. However, 'Sabotage' was chosen as the title prior to the movie's release.
3. End of Watch
https://www.youtube.com/watch?v=mf2K9GzgiF0
David Ayers wrote and directed this crime drama in such a way that it showed the relationships between honest police officers rather than focusing on corruption; a theme in some of his previous work. Michael Peña and Jake Gyllenhaal play the lead roles in this 2012 movie. Other actors in this film include Anna Kendrick, America Ferrara, David Harbour, Natalie Martinez, and Frank Grillo. The movie premiered at the 2012 Toronto International Film Festival before its wider release in movie theaters.
4. Fury
This 2014 war film was predominantly filmed in Hertfordshire and Oxfordshire in England. 'Fury' portrays the final days of World War II when US tanks were in Nazi Germany. Ayers inspiration came from reading books and the experiences of his family who were servicemen during the war. The film starred Brad Pitt, Shia LaBeouf, Jon Bernthal, Michael Peña, Logan Lerman, and Jason Isaacs. This film was extremely successful and grossed $211.8 million worldwide despite having a budget of just $68 million.
5. Street Kings
The original screenplay drafts for this film were written in the 1990s by James Ellroy and it was initially called 'The Night Watchman'. It is a crime thriller and was released in 2008. Starring in this David Ayer movie is Keanu Reeves, Hugh Laurie, Forest Whitaker, Chris Evans, The Game, and Common. The film received mixed reviews and grossed $65.6 million worldwide. There is a sequel to this movie called 'Street Kings 2: Motor City'.
Tell us what's wrong with this post? How could we improve it? :)
Let us improve this post!