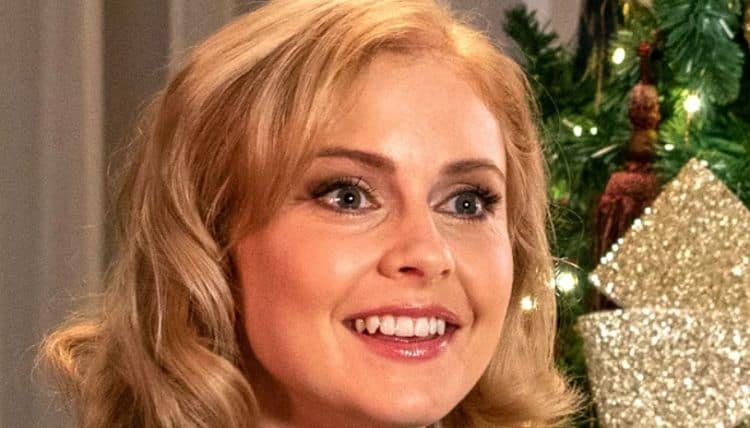 In many people's minds, Christmas is the most wonderful time of the year. Not only is it a great opportunity to spend time with loved ones, but it's also the perfect time to curl up on the couch and watch movies. Over the years, there have been hundreds of Christmas movies, and some of them have etched out a permanent place in holiday culture. While Netflix movies don't usually make it into the conversation when people talk about their favorite Christmas films, many people will be surprised to know that the streaming giant has actually released some very impressive holiday movies. Here are five original Netflix Christmas movies we'd recommend.
1. Dolly Parton's Christmas on the Square
Dolly Parton is one of the most legendary names in country music, but she has also done a good amount of acting over the years. In 2020, she starred in her very own Netflix original movie called Dolly Parton's Christmas on the Square. The film centers around a woman who returns to her hometown with plans to evict several local residents and sell the land to a commercial developer. Although the movie received mixed reviews from critics, many viewers found that it was a great movie to enjoy during the holiday season. In 2021, Dolly Parton's Christmas on the Square won two Primetime Emmy Awards, one for Outstanding Choreography for Scripted Programming and another for Outstanding TV Movie.
2. Holiday in The Wild
Released in 2019, Holiday in The Wild has a great story and an awesome cast. The movie Kristin Davis as a woman named Kate. After Kate's son goes away to college, Kate decides to surprise her husband with a trip to Zambia only for him to tell her that he's no longer in love with her and he's seeing someone else. She decides to go on the trip anyway and she ends up enjoying herself so much that she decides to stay throughout the holiday season. While there, she becomes involved with a local elephant sanctuary and she ends up finding love again with a name Derek (Rob Lowe). Holiday in The Wild certainly isn't your typical Christmas movie but that's part of what makes it so enjoyable. If you love a good romance movie as much as you love the holidays, then this one is worth checking out.
3. The Holiday Calendar
How would you feel if you knew that you could suddenly know what was going to happen in the future? That's something the 2018 movie The Holiday Calendar aims to explore. The film is about a young woman named Abby (Kat Graham) who received an advent calendar as a gift from her grandfather. Initially, she didn't think much of the gift but she quickly realized that it wasn't any ole' calendar. The item actually had the ability to show Abby what was going to happen in the future. Over time, the calendar eventually leads Abby to find love. The Holiday Calendar didn't get the best reviews and that's likely because it's a little on the cheesy side. However, sometimes the cheesy Christmas movies are the best ones.
4. Christmas Inheritance
During the holiday season, it can be very easy for people to get caught up in the materialistic side of Christmas. However, the holiday season is also the perfect time to remind people that there is much more to Christmas than money and gifts. Netflix's Christmas Inheritance gives viewers this message through the story of a young woman named Ella (Eliza Taylor). Before she can inherit her father's business, he puts a minor test in place for her. Ella must visit her father's business partner in the small New England town where they started the business to give him a Christmas letter. Once she arrives, however, a snowstorm makes it impossible for her to leave. While the thought of being stuck in a small town initially upsets Ella, she ends up falling in love with the town and learning that there's more to Christmas than she thought.
5. Holidate
Starring Emma Roberts, Holidate is an adorable Christmas-themed romantic comedy. In the movie, Sloane Benson (Roberts) is a young woman who is tired of being single – particularly around the holidays. After crossing paths with another young single, Jackson (Luke Bracey), the two make an agreement to be each other's platonic plus one throughout the year. Over time, however, the two end up developing real feelings for each other. Sure, the movie is a little predictable but it has the perfect balance between holiday spirit and a cute love story.love story