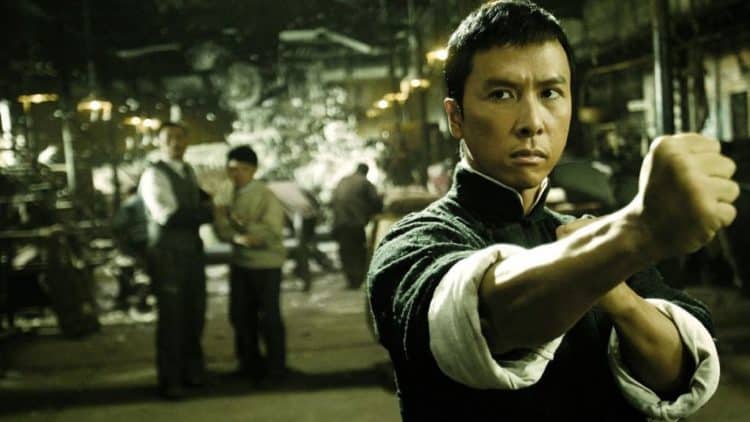 Outside of Hollywood, Hong Kong is one of the most lucrative and successful film industries. Hong Kong's film industry produces dozens of films every year. They've also produced some of the most bankable actors in Hollywood right now, like Jackie Chan and Tony Leung. The Hong Kong film industry is an excellent source of must-watch movies for every aspiring cinephile. If you are new to Hong Kong movies, here are five recommendations to start your list.
Kung Fu Hustle
Kung Fu Hustle is perhaps one of the most internationally recognizable movies from Hong Kong. Developed by comedy genius Stephen Chow, who also created Shaolin Soccer, Kung Fu Hustle tells the story of Pigsty Alley and the kung fu masters secretly living there. Kung Fu Hustle is most notably known among movie buffs for featuring retired martial artist and actor Bruce Leung, playing the villain, who came out of retirement to appear in the movie. The actor had been retired since the '80s but decided to make a comeback for the movie. The movie stars Stephen Chow, Danny Chan, Yuen Wah, Yuen Qiu, Eva Huang, and Leung Siu-lung. A review of the movie by Film Comment emphasized Stephen Chow's superb performance in the movie, writing: "It's a mode marked by superb timing, idiosyncratic line reading, and an iconoclastic deadpan delivery. Unlike Jackie Chan, whose expressive face is rigged to a hyperactive nerve center, Chow sports a visage deliberately excised of emotions. He fires off his jokes with measured phrasings and exaggerated pauses, calling attention to the blankness of his expression, written all over with fake seriousness. He is also a highly physical comedian, so flexible and agile that he frequently performs his own stunts. Such abilities further endear him to Hong Kong audiences, who, after years of exposure to high-caliber action, are very good at sniffing out impostors."
Ip Man
An excellent movie that features the story of real-life kung fu master Ip Man, Ip Man stars Donnie Yen as the titular character. The legendary martial artist and actor Sammo Hung, who frequently collaborated with Jackie Chan, choreographed the fight scenes in this movie. Ip Man tells the story of Ip Man, a prominent martial arts teacher who has to face the invasion of Japan in Foshan during World War 2. The Guardian described how in the film, the real-life Ip Man was portrayed as a legendary figure: "In these films, Ip is more than just a historical figure: he's a legendary character, a fighter for justice against rogue criminals and sinister foreigners, especially in the films that focus on his years as a policeman in Foshan after the second world war, before the communists came to power and Ip and his family left for Hong Kong." Ip Man spawned a franchise that stretched for a decade, featuring Ip Man 2, Ip Man 3, and 2019's Ip Man 4, the final movie about the martial artist, where he moves to San Fransisco. Donnie Yen reprised his role in all four Ip Man films.
Police Story
The movie that made Jackie Chan an international superstar, Police Story is a 1985 film that starred Jackie Chan, Brigitte Lin, Maggie Cheung, Chor Yuen, and Charlie Cho. The movie was also directed by Jackie Chan. The movie didn't do so well during its premiere, having only received mixed reviews from critics, but it has since attracted a cult following. The blockbuster success of the original Police Story led to an entire film franchise, the most recent of which was released in 2013. Police Story is constantly ranked as one of the best action films of all time, with Time Out ranking it at No. 4, even defeating the Bruce Lee movie Enter The Dragon (ranked at No. 5), a movie in which Jackie Chan was a stuntman. Justin Chang's review of the film for Los Angeles Times described Jackie Chan as the "Buster Keaton of kickboxing." "It's the joy of watching Chan, a Buster Keaton of kickboxing, hurling himself into every stunt with total commitment, astounding athleticism and oddly unflappable, shaggy-haired grace. His death-defying exuberance is all the glue these movies need."
Chunking Express
It's unfair to box Hong Kong films within the kung fu genre, since their movie industry offers a lot more. Chunking Express, for example, is an iconic Hong Kong flick that focuses on romance. Directed by legendary Hong Kong filmmaker Wong Kar-wai, Chunking Express stars Brigitte Lin Chin-Hsia, Takeshi Kaneshiro, Faye Wong, and Tony Leung, who most recently appeared as the villain in Shang-Chi. In a review for the film, Roger Ebert wrote: "This is the kind of movie you'll relate to if you love film itself, rather than its surface aspects such as story and stars. It's not a movie for casual audiences, and it may not reveal all its secrets the first time through . . . If you are attentive to the style, if you think about what Wong is doing, Chungking Express works. If you're trying to follow the plot, you may feel frustrated … When Godard was hot, in the 1960s and early 1970s, there was an audience for this style, but in those days, there were still film societies and repertory theaters to build and nourish such audiences. Many of today's younger filmgoers, fed only by the narrow selections at video stores, are not as curious or knowledgeable and may simply be puzzled by Chungking Express instead of challenged. It needs to be said, in any event, that a film like this is largely a cerebral experience: You enjoy it because of what you know about film, not because of what it knows about life."
In The Mood For Love
Another film by Wong Kar-wai, 2000's In The Mood for Love is another romantic drama. IMDb describes the synopsis as follows: "Two neighbors form a strong bond after both suspect extramarital activities of their spouses. However, they agree to keep their bond platonic so as not to commit similar wrongs." The movie stars Maggie Cheung and Tony Leung, who has worked with Wong Kar-wai in previous films. Considered one of the greatest movies ever made, alongside classics like Kurosawa's Tokyo Story and Welles' Citizen Kane, In The Mood For Love ranked second in BBC's 100 Greatest Films of All Time, just before David Lynch's Mulholland Drive and besting renowned films like There Will Be Blood, Spirited Away, Boyhood, and Eternal Sunshine of the Spotless Mind.
Tell us what's wrong with this post? How could we improve it? :)
Let us improve this post!