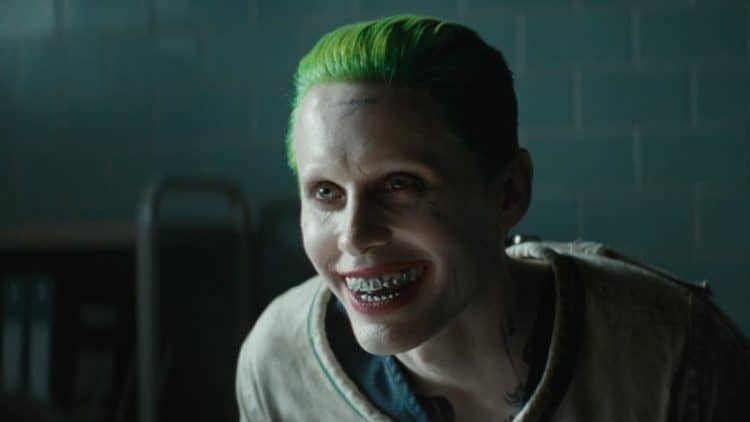 One of the actors who has successfully ventured into both music and film is Jared Leto. The actor musician had the best of both worlds as both lead vocalist of rock band, Thirty Seconds to Mars, as well as a multi-awarded actor who is known for not holding back on the most challenging of roles. Leto is known for his intense character transformations and unique portrayals that manages to blow us away every time. He gets deep into method acting and goes all-out when immersing into a certain character. Here are five incredibly powerful scenes starring Jared Leto:
5. Requiem for a Dream
The psychological drama followed the lives of four characters who are affected by a drug addiction problem. We witnessed how debilitating it was for the characters' physical and mental states, and how they felt trapped in this endless state of mind. Their worlds were deluded with this crippling vice that were slowly being eaten up by their addiction. The scene where a heroin addict named Harry, portrayed by Leto, called up his girlfriend Marion, portrayed by Jennifer Connelly (He's Just Not That Into You), from prison as he promises her that he will come home was heartbreaking to watch. Addiction took a toll on Harry's physical and mental well-being. His arm becomes gangrenous from extreme heroin use and he gets busted for trying to deal heroin. It turned out to be a lose-lose situation that ended in pain and misfortune for the characters.
4. Panic Room
Leto's comeback project in the early 2000's after taking a hiatus to focus on music was through this thriller. He portrayed the role of Junior, a robber who breaks into an architecturally bizarre four-story brownstone that Meg, portrayed by Jodie Foster (The Mauritanian) and her young daughter, Sarah, portrayed by Kristen Stewart (Spencer), are residing in. The scene where Meg successfully outwits the robbers by escaping to the brownstone's built-in panic room while lighting up propane gas and burning Junior in the process was a thrilling scene that had us on the edge of our seats. The mother and daughter duo were on survival mode and had no one to rely on but themselves.
3. Dallas Buyers Club
Leto was almost unrecognizable in his portrayal of Rayon, a trans woman who has HIV. The actor had to look the part by losing at least 30 pounds and by having his eyebrows and the rest of his body fully waxed to look like a real trans woman. The story followed the unexpected friendship of Rayon and another HIV patient, Ron, portrayed by Matthew McConaughey (Interstellar), who was just coming to terms with his diagnosis. The film was set during a time when HIV was not yet fully understood. There was so much stigma surrounding it and victims suffering from it could not help but feel like outcasts in society. The scene where Rayon sold her life insurance policy and gave the proceeds to help Ron was a touching moment. Ron was on a mission to help other HIV positive patients by provided them with non-FDA approved drugs and supplements, as well as providing support during the times when these people needed it the most. Rayon was a reliable friend, who supported his cause until the end.
2. Chapter 27
One of the tragic deaths that shocked the music industry, as well as the entire world, was that of John Lennon. The famed musician was gunned down outside his The Dakota, the upscale New York apart building where he was residing. The biographical drama follows the life and psyche of his killer, Mark David Chapman, portrayed by Leto, who also had to undergo a major physical transformation to portray the character. The scene towards the end of the film leading to Lennon's death was eerie and goosebumps-inducing. It was such a dreadful way to end a celebrated life and a renowned career. Leto dug deep into the character and showed us what happened behind the scenes. It was a heavy film that uncovered inner demons and a motive that was the result of delusion and madness.
1. Suicide Squad
The DC comics superhero film was unlike any other. Instead of following a protagonist who saved the world from destruction, it revolved around a group of outlaws and supervillains. The storyline involved a secret government agency that recruits imprisoned supervillains to engage in dangerous black ops missions and save the world, in exchange for a reduced sentence. Leto portrayed the iconic role of Joker, Batman's archenemy, in the film. The scene where Joker interrogates Griggs, portrayed by Ike Barinholtz (The Mindy Project), a notorious head correctional officer in the facility where the supervillains were locked up, in order to track down his love interest and fellow antagonist, Harley Quinn, portrayed by Margot Robbie (Birds of Prey) was entertaining and sadistic at the same time. Joker was known for his impulsiveness and unapologetic attitude, and it was clearly conveyed in this scene.